10 Ree Drummond Christmas Desserts from 'The Pioneer Woman' to Make Your Holidays Extra Holly and Jolly
Ree Drummond is known for her homey and simple recipes that help you get meals on the table in no time. If your holiday dessert menu isn't quite finalized, The Pioneer Woman star has an assortment of tempting and festive sweet treats to choose from. Here are just 10 of her dessert recipes that will help keep the Christmas spirit alive!
1. Ree's Favorite Christmas Cookies recipe comes from her mom
Drummond shared on her Pioneer Woman website that her mom's secret and unique method of decorating the treats makes all the difference. No frosting or sprinkles here but an egg yolk glaze brushed on prior to baking and then a piped-on powdered sugar icing after they're all done. This recipe is perfect for any time of year, by the way, not just the winter holidays.
2. Drummond's Red Velvet Cake is pretty, rich, and creamy
As festively red as the colors of the season, the Food Network star's Red Velvet Cake recipe is from her 2009 cookbook, The Pioneer Woman Cooks: Recipes from an Accidental Country Girl. This crowd-pleasing dessert's tangy and rich cream cheese frosting complements the deep chocolate flavor of the cake itself.
3. 'The Pioneer Woman's Christmas Rum Cake is a favorite of her mother-in-law's
This iconic cake comes together quickly, Drummond explained on her Pioneer Woman website, thanks to its boxed cake mix foundation. Its decadent topping of rum glaze calls for one and a half sticks of butter and, of course, rum. Prepared in a Bundt cake pan, it's a moist and buttery dessert that won't soon be forgotten.
4. Drummond's Pumpkin Cheesecake can be made with either a graham cracker or gingersnap crust
Drummond's immensely satisfying dessert can be found on Food Network's YouTube channel. Depending on whether you decide to have a graham cracker or gingersnap crust, you can opt to use a food processor to grind the cookies. The treats add a not-too-sweet flavor to this seasonal cheesecake. Cream cheese, sour cream, and, of course, pumpkin puree play starring roles in the cheesecake filling.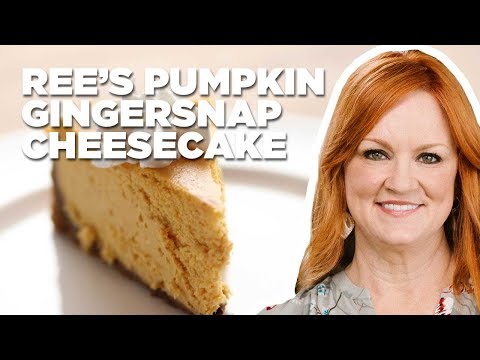 5. Italian Christmas Cookies are perfect with a cup of tea, coffee, or hot cocoa
These festive cookies are the just-sweet-enough treat after a big meal. Make sure you prepare them in advance, though. The dough needs to be refrigerated for at least an hour, four hours at most, before shaping them into cookies. Almond extract gives these cookies a delicate yet distinct almond flavor.
6. Ree Drummond's Ice Cream Cake is fun on a plate
The Pioneer Woman star's ice cream cake recipe can be found on Food Network's site (video can be found below) and is a treat even the youngest home cooks can help prepare. Slices of pound cake are layered with different flavors of ice cream and chocolate candies. This is a treat kids of all ages will love.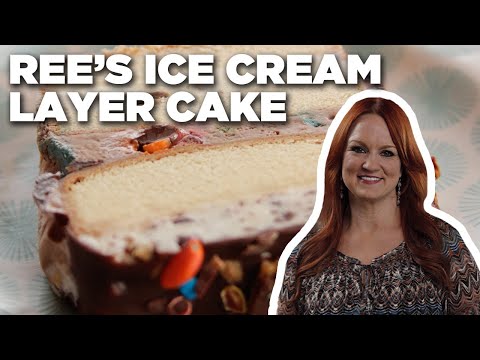 7. Cinnamon Rolls are one of 'The Pioneer Woman' star's most beloved recipes
A Christmas treat list from Ree Drummond is simply not complete without her mom's cinnamon rolls. The best part, Drummond says? It's the maple frosting featuring powdered sugar, milk, butter, coffee, and salt. An absolute must-enjoy for Christmas morning.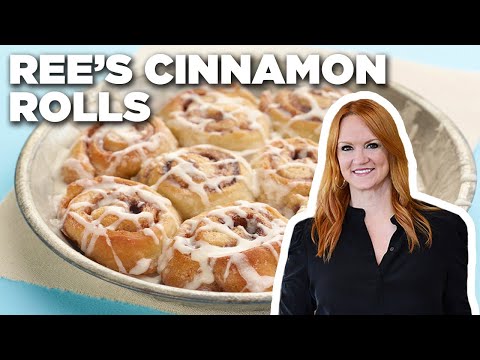 8. Drummond's Fruit Cake is a fresh take on the classic Christmas treat
Packed with flavorful dried fruit including golden raisins, dried apricots, dried figs, and candied ginger, the Food Network star recommends brushing the sides of your completed cake with brandy or whiskey. If you'd prefer an alcohol-free fruit cake, a simple syrup of sugar and water will also do the trick. Find the recipe on the Pioneer Woman site.
9. Caramel Apple Pie features a decadent caramel topping
Ree Drummond's Caramel Apple Pie is something like pecan pie filling on top of an apple pie. Yes, it's as amazing as it sounds. Jarred caramel topping and chopped pecans are poured over a baked apple pie featuring tart Granny Smith apple slices. Simply decadent, nutty, and plain delicious. Here's the Food Network video in which Drummond shows how it's done.
10. Nantucket Cranberry Pie, Ree Drummond says, isn't really a pie
This cranberry-rich, pretty dessert also includes pecans, sugar, eggs, and almond extract. The cranberries are placed on the bottom of a pie plate, followed by the pecans. After that, a batter is prepared and poured in. Once it's baked and cooled, it can be deliciously enjoyed with a scoop of ice cream.
Source: Read Full Article