17 Photos of Queen Elizabeth II and Her "Dearly Beloved Grandson" Prince Harry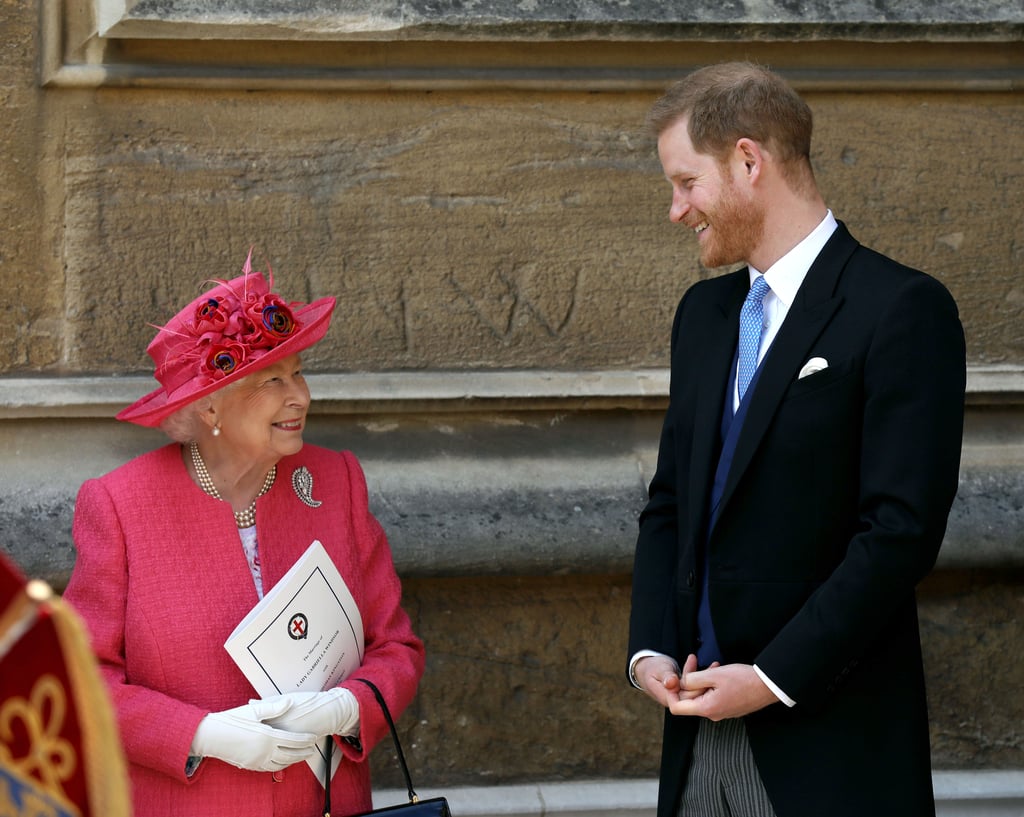 Prince Harry's grandmother, Queen Elizabeth II, died at age 96 on Sept. 8. Despite the fact that Harry stepped down as a senior member of the royal family and moved his family to California, he and the queen remained close. In fact, when Harry's royal exit was announced in 2020, Elizabeth made it clear that Harry, Meghan Markle, and their kids "will always be much loved members of my family."
Elizabeth also referred to Harry as her "most dearly beloved grandson," and we can't help but reminisce about all the sweet moments they've shared together, especially now with the release of his Netflix docuseries, "Harry & Meghan." From being front and center at Trooping the Colour to trading inside jokes at royal engagements, it's clear that Harry and his grandmother had an unbreakable bond.
When Harry lost his mother, Princess Diana, in 1997, Elizabeth protected him and William from the press by "deliberately removing the newspapers" so they "didn't know what was going on."
And when Harry was asked to describe their dynamic in an interview a few years ago, he said viewed her "more as the queen" than his grandmother. "You have this huge amount of respect for your boss and I always view her as my boss, but occasionally as a grandmother." Take a look at some of their best moments together.
Source: Read Full Article