Big Bird Gets COVID-19 Vaccine, Just in Time for Child Approval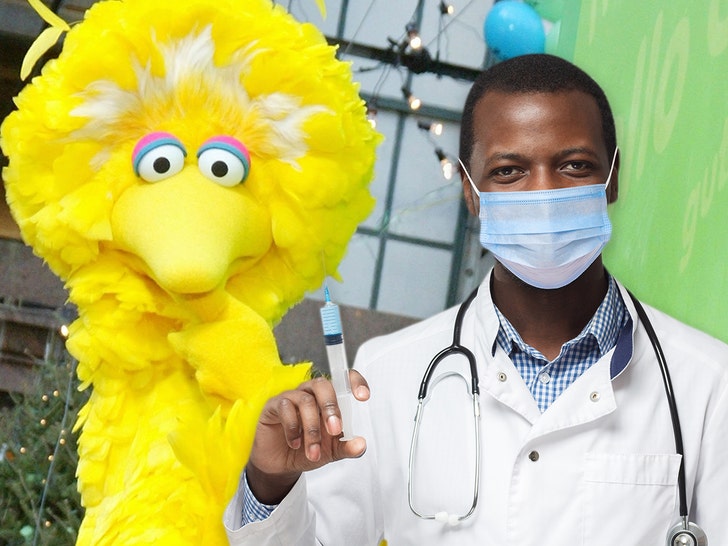 Big Bird is one of the first on Sesame Street to get protection against COVID-19 — and while some might question why he's late to the party … the timing makes sense for his audience.
The 8-foot costumed character made the big announcement on Twitter Saturday — the first time he's tweeted from his account since March. So, yeah … major development for the reclusive BB.
Big writes, "I got the COVID-19 vaccine today! My wing is feeling a little sore, but it'll give my body an extra protective boost that keeps me and others healthy." He adds, "Ms. @EricaRHill even said I've been getting vaccines since I was a little bird. I had no idea!"
No photo proof or anything showing Mr. Bird getting his jab, but we'll take him at his word here … and even give him props for spreading the word on vaccine awareness.
Now, if you're wondering why he mentioned CNN's Erica Hill specifically — it's because she and other CNN personalities hosted a "town hall" Saturday morning called "The ABCs of Vaccines," which featured a number of 'Sesame Street' puppets talking 'rona and the shot.
Of course, that includes Big Bird too — and the reason they're all being recruited to even talk about vaccines at all is because the Pfizer jab was just approved for kids between 5 and 11 the other day … and the government is encouraging parents to inoculate their children.
So, no Big Bird hasn't been holding out or "doing his own research" with vaccine hesitancy — it's just that his core demographic is now eligible, and he wants to encourage them (and their parents) to get it done. Also, he's apparently only 6 years old or something? 🤷🏽‍♂️
We'll see if parents can be swayed or not though … as we're seeing more and more, many are firmly against vaccinating their kids against COVID, despite Big and co.'s best efforts.
Source: Read Full Article