California enacts indoor mask mandate for at least a month
California is masking up again in order to avoid closing its doors. With a 47% uptick in Covid cases since Thanksgiving, a new indoor mask mandate, regardless of vaccine status, is going into place effective today through January 15th. Public places affected will be retail stores, theaters, government buildings, any public transit including airplanes, cabs and ride shares, schools, health care facilities, detention facilities and homeless, emergency and cooling centers. When CB first sent this to me, I was confused because I thought there already was a mask mandate. I was half right. Los Angeles County already has this mandate in place and the rest of the state is mirroring what we're doing. Let's hope this works, because 47% is a shocking number for a virus that has a vaccine readily available.
Citing a sharp increase in COVID-19 infection rates since Thanksgiving, the state announced Monday that beginning Wednesday, mask-wearing will become mandatory in all indoor public settings across California regardless of vaccination status.

The mask mandate, mirroring a requirement already in effect in Los Angeles County and select other counties across the state, will remain in place until Jan. 15.

The state will also toughen the restriction for unvaccinated people who attend indoor "mega-events" of 1,000 people or more, requiring them to receive a negative COVID-19 test within one day of the event if it's a rapid antigen test or within two days for a PCR test. The current rules require a test within 72 hours of the event.

State officials will also recommend, but not require, that people who travel to California or return to the state after traveling be tested for COVID-19 within three to five days.

California Health and Human Services Secretary Dr. Mark Ghaly said the rule change is being prompted by a 47% increase in COVID-19 case rates across the state since Thanksgiving. He said over that time, the statewide rate of daily new cases went from 9.6 per 100,000 residents to more than 14 per 100,000.

"As we look at the evidence that masks do make a difference, even a 10% increase in indoor masking can reduce case transmission significantly," he said.

Under current state guidelines — which are followed by many counties including Riverside, Orange and San Diego — masks are only required indoors at public transit facilities such as airports, healthcare settings, adult and senior care facilities, schools, correctional facilities, homeless shelters, emergency shelters and cooling centers.

The state already technically requires mask-wearing for unvaccinated people at indoor public facilities, but the new rule will impact everyone regardless of vaccine status.
"We know that there's going to be people who don't necessarily agree with this, who are tired, who aren't going to mask," Ghaly said. "We hope that those are few and far between, that most people see the purpose of doing this over the next month as something to protect them and their communities during a very tough time."
[From NBC San Diego]
Obviously, I am not much affected by this new mandate since I've been living with it since, I guess, March 2020. I have no idea if we were ever allowed to go maskless here in LA, but I haven't been, and I don't know many who have. I did get ticked off at two women in the nail salon who were getting pedicures with their masks pulled down to their chins. When one was in ear shot, I mentioned her "mask had slipped." She glowered at me and said some nasty stuff about me to her friend, but they both pulled their masks up. There are people grousing, of course. One guy in the article runs a barbershop and he talked about what an inconvenience it is, especially beard trimming. I get that complaint. But it's still better than closing for a month. Or getting sick.
The article suggested, and I agree, that California is also spooked by last year's surge that crippled us in January and February. That was a frightening time. But we didn't have the vaccine. I don't want to get sick, but I am not terrified of hearing a cough in my house since my family's been vaccinated and boostered. And I will go outside – masked, of course – which I didn't almost at all for the first part of 2020. California is 70% vaccinated. That's pretty good but it's still almost 12M people unvaccinated. I know some of those are kids but probably not as many as we'd like to think. And the vaccinated can still spread the virus. So masking up through the holiday/travel season is wise. People will complain and find ridiculous reason to make this about politics and personal oppression. But if it keeps the state open while still letting people travel and keeps us safe then great. Besides, I have some really cute winter masks this season, I need to show them off.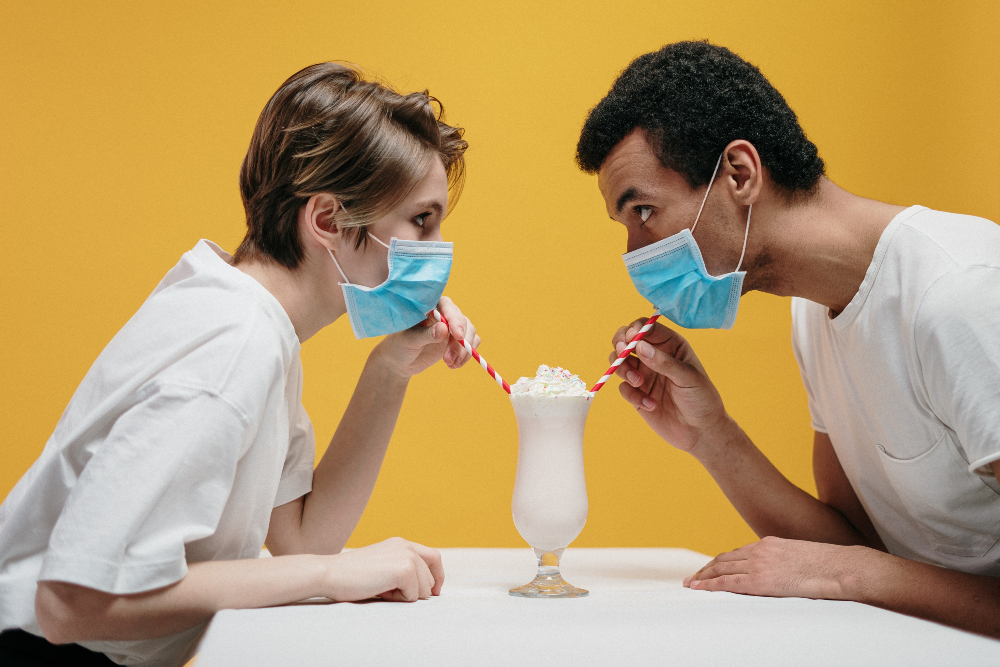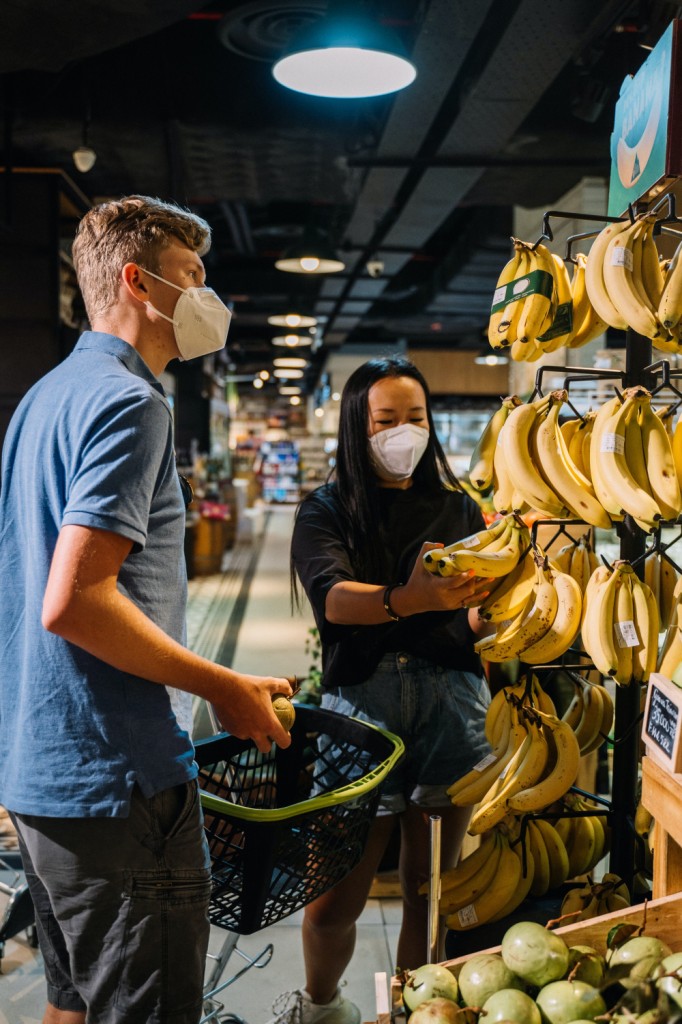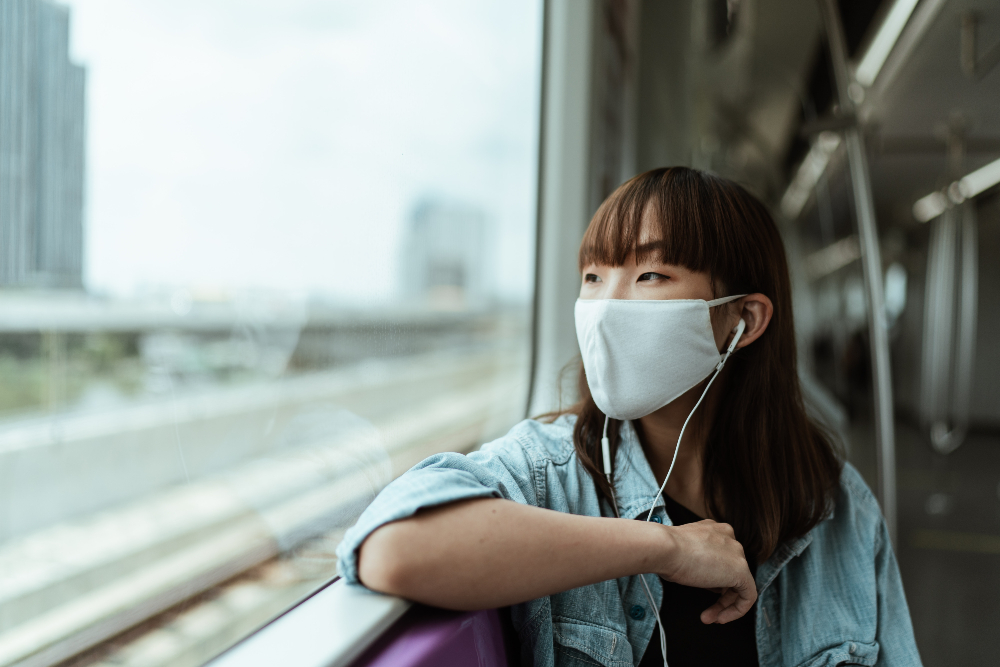 Photos by Max Fischer, cottonbro, Anna Tarazevich and Ketut Subiyanto from Pexels
Source: Read Full Article