Emilia Clarke Is Wearing Long Brown Hair for the Emmys and She Looks Totally Different
The Emmys are tonight, people, and you know what that means? Game of Thrones is nominated for quite literally everything, so every cast member is rolling up to the awards ceremony in style. Emilia Clarke is obviously one of them, and if you were expecting Daenerys Targaryen realness tonight, you're in for a surprise.
Emilia just posted a picture of her Emmys glam to her Instagram, and she's wearing long brown hair, which is totally different than what she's been rocking recently. I mean, she looks totally different!
Sure, it's not long, blonde, or braided to oblivion, but it looks amazing on her! She wrote in the caption, "@jlo just as heads up you have inspired this years lewk. 💁‍♀️" which is truly iconic because, obviously, game recognizes game.
This was Emilia's hair as of September 12, so either she can grow her hair SUPER fast or we have an extension situation happening here.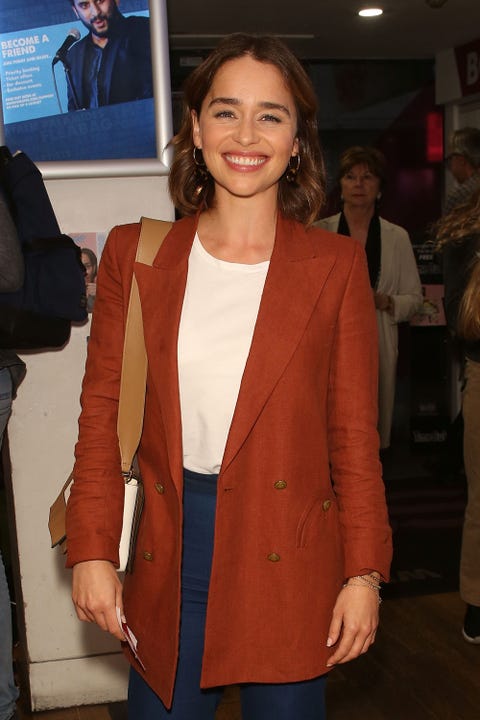 Emilia is nominated for Lead Actress in a Drama Series for her performance as Daenerys Targaryen, and a bunch of the rest of the cast is nominated for their performances, as well. A few highlights:
So yeah. They're probably going to leave the ceremony tonight as very happy Westeros citizens.
Source: Read Full Article