Halsey Throws Intimate Baby Shower Ahead of First Child's Arrival
To celebrate the upcoming arrival of her child with boyfriend Alev Aydin, the 'Without Me' hitmaker holds the 'Where the Wild Things Are'-themed private gathering.
AceShowbiz –Halsey has celebrated the upcoming arrival of her first child. To commemorate the special event, the "Without You" singer, who has announced that she uses she/they pronouns, held an intimate baby shower on Tuesday, June 1.
The 26-year-old shared a series of photos from the private event to Instagram Stories. In one snap, the Grammy-nominated singer posted a picture of "Where the Wild Things Are". The theme of the party itself appeared to be based on the 1963 children's book. Along with the book, the girlfriend of screenwriter Alev Aydin offered a glimpse of the party through several Polaroid prints featuring some of the guests.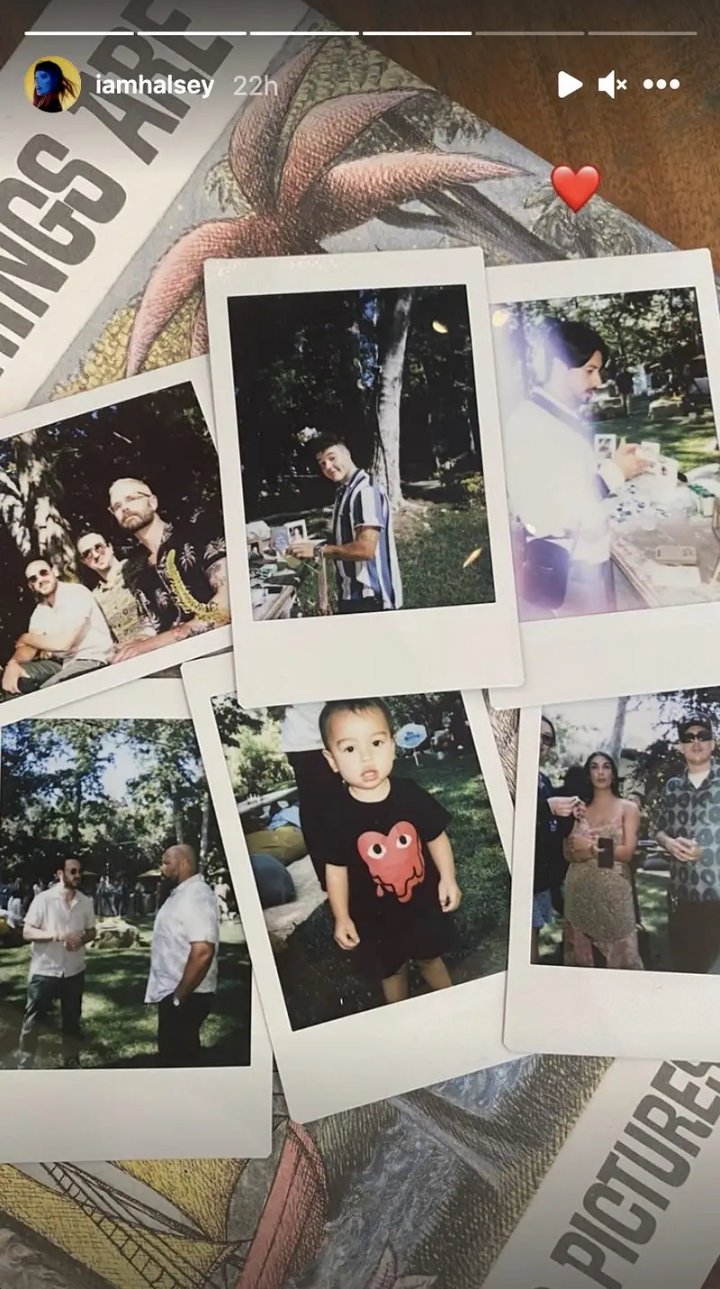 Halsey shared a glimpse of her baby shower via Instagram Story.
In the following Stories, Halsey uploaded some decorated bibs for her little one, which her guests decorated with pom-pom balls and puffy stickers. The "I Would Leave Me If I Could" author shared three of the little garments. One read "Phrog" with a matching sticker, while two more showed a lion and read "I'm Baby" and "Demon."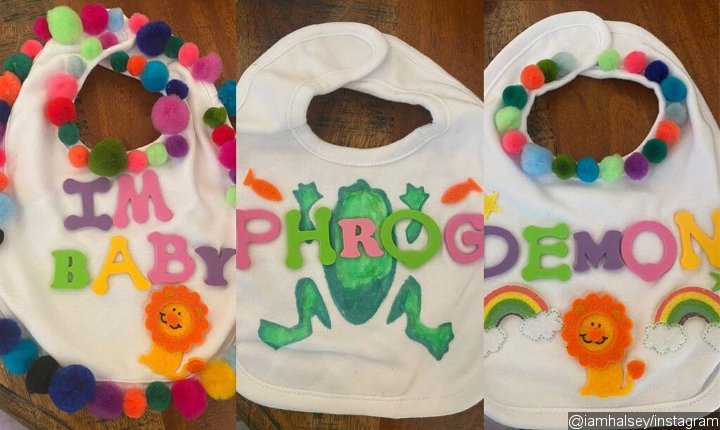 Halsey showed off some decorated bibs for her little one in her Instagram Story.
Halsey announced her pregnancy back in January this year. At the time, she took to her Instagram account to shock fans and followers by announcing that she is expecting her first child with her screenwriter boyfriend. Unveiling her growing baby bump in the photo, she simply captioned the post, "Surprise!"
Since then, Halsey has continued to give fans updates. From sharing more photos of her baby bump to reflecting on her body's transformation, the artist has been open about her pregnancy with her followers.
In April, the "Bad at Love" singer jokingly compared her pregnant belly to a basketball. Considering that her baby bump has grown to a size similar to the sports ball, she claimed that she found it hard to "spot the difference." In the caption of the post, she cheekily wrote, "These spot the difference games r getting harder every day."
The "Eastside" singer, who was diagnosed with endometriosis in 2016, has been open about her experience with pregnancy loss. The ex-girlfriend of G-Eazy revealed that she once suffered a miscarriage whilst in the middle of a concert.
She said in 2018, "I was on tour, and I found out I was pregnant. Before I could really figure out what that meant to me and what that meant for my future … the next thing I knew I was on stage miscarrying in the middle of my concert." It was her second miscarriage as the first occurred in 2015, just before her career took off.
Source: Read Full Article