Israel Adesanya\u2019s Dietician Breaks Down Everything a UFC Fighter Eats on Fight Day
Once a fighter has gone through the weigh in, it's usually a race against time to get them back up to their natural fighting weight. A lot of that of course comes down to rehydration, but diet and nutrition also have an important role to play, not just is getting a fighter to their required weight, but also getting them to the ring happy, healthy and satiated.
That's something Jordan Sullivan, founder of The Fight Dietician, knows all about. Working with some of the top UFC fighters in the world, guys like UFC champions Israel Adesanya and Alexander Volkanovski, Sullivan has been putting together fight-day diet strategies for years.
Recently, he took to TikTok to reveal exactly what a fighter like Adesanya would eat on the day and night of a fight. Put simply, it's 5 meals and a pre-fight snack, which are made up of a whole lot of protein and "8 to 10 grams [of carbohydrates] per kilogram."
Having poked and prodded the diet (not literally) we're here to tell you that there's a whole lot of good in there, but to find out exactly how it would benefit a fighter, check out our breakdown below. Oh and before you ask, yes there is a benefit to eating banana and chocolate chip protein pancakes with scrambled eggs and bacon. Everything in moderation, right?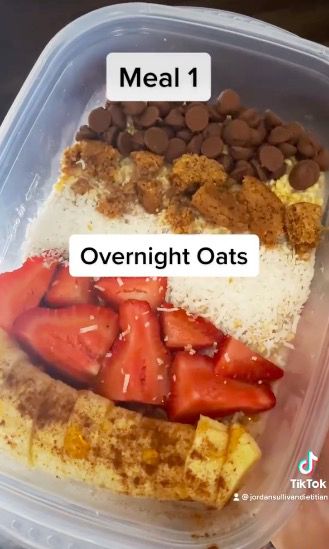 Meal One – Overnight Oats
Sullivan's athletes begin their fight-day diet with a high-fibre breakfast of overnight oats, which he pairs with strawberries, bananas and chocolate chips.
Overnight oats have been left to soak overnight, which helps break down the starches in them and reduces their natural phytic acid. Preparing them in this way can make it easier for the body to utilize the oats' nutrients, and they're also known to be easier to digest when compared with oats that have been cooked.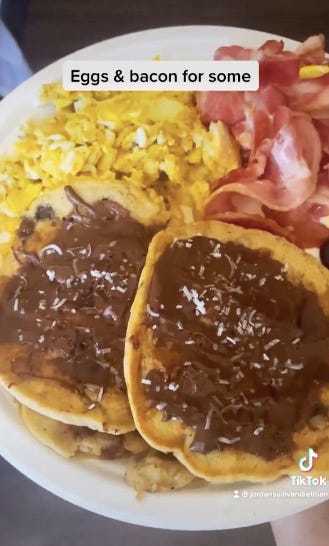 Meal Two – Banana and Chocolate Chip Protein Pancakes (With Eggs and bacon)
Meal two is where Sullivan's fighters get their first big protein hit. Depending on how his athletes feel, they'll either eat just banana and chocolate chip protein pancakes or they'll eat protein pancakes with scrambled egg and bacon on the side.
Both protein pancakes (obviously) and eggs are great sources of protein, and while 70% of the calories in bacon come from fat, it still makes a worthy contribution to fighter's protein intake.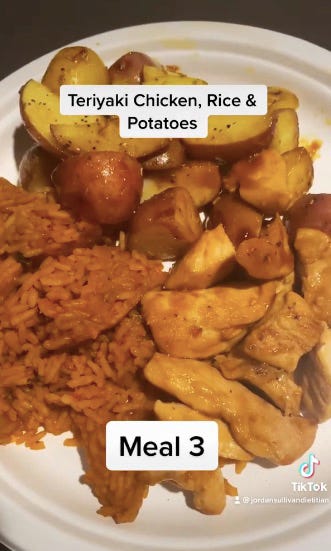 Meal Three – Teriyaki Chicken, Rice and Potatoes
The first of Sullivan's three chicken meals begins with teriyaki chicken, rice and potatoes. Rice and potatoes are both carb-heavy foods so will keep a fighter's energy up throughout the day. Meanwhile, a fighter's protein intake is maintained by eating chicken. The teriyaki source is a low calorie way of adding flavor to the meal, but it is high in sodium.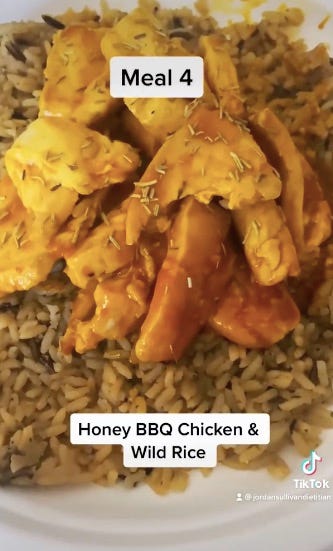 Meal Four – Honey BBQ Chicken and Wild Rice
The second chicken dish Sullivan serves his fighters is honey BBQ chicken with wild rice.
Wild rice is a lower-calorie, higher-protein version of either white or brown rice, which contains twice as much protein as either of those versions. Meanwhile, as a sporting fuel, honey performs on a par with glucose (the sugar in most commercial energy gels), so it's no surprise to see it included here.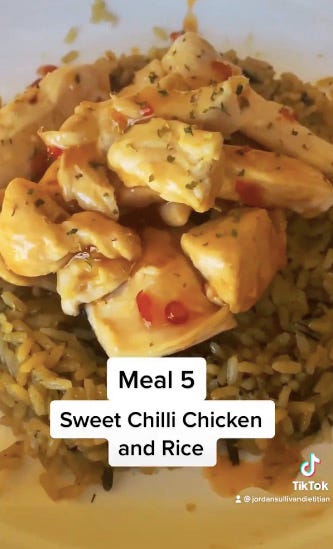 Meal Five – Sweet Chilli Chicken and Rice
Sullivan's final chicken dish is sweet chilli chicken. Red chillis are one of the main ingredients in sweet chilli chicken, and they're known to provide a host of benefits, including: helping to fight pain, acting as anti-inflammatory agents and improving blood circulation.
The other key ingredient in sweet chilli is vinegar, which is considered to be very good for the digestive system.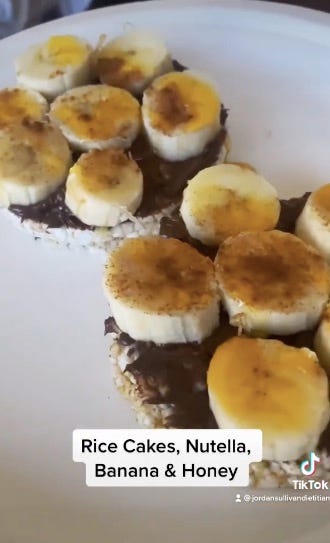 Pre-fight Snack – Rice Cakes, Nutella, Banana and Honey
Before sending his fighters out into the Octagon, Sullivan has them eat rice cakes, Nutella banana and honey. We've already discussed honey's use as a natural energy gel and Nutella is another well known and well used performance fuel. The same can be said for rice cakes, which are widely used in cycling because they contain lots of carbs and very little fat. Perfect for when a fighter needs an energy boost, but doesn't want a meal sitting in their stomach.
Eat to Perform 😏 results don't lie #ufc #ufc263 #mma #citykickboxing #performance #nutrition #fuel #science
Source: Read Full Article