Kate Middleton Loved This Maternity Brand While Pregnant With Princess Charlotte
Catherine, Duchess of Cambridge is just as stylish as her iconic mother-in-law Princess Diana. Kate has access to the world's biggest designers. But during her pregnancies, the duchess opted for a surprisingly affordable maternity brand. 
Kate Middleton wore Seraphine during all three of her pregnancies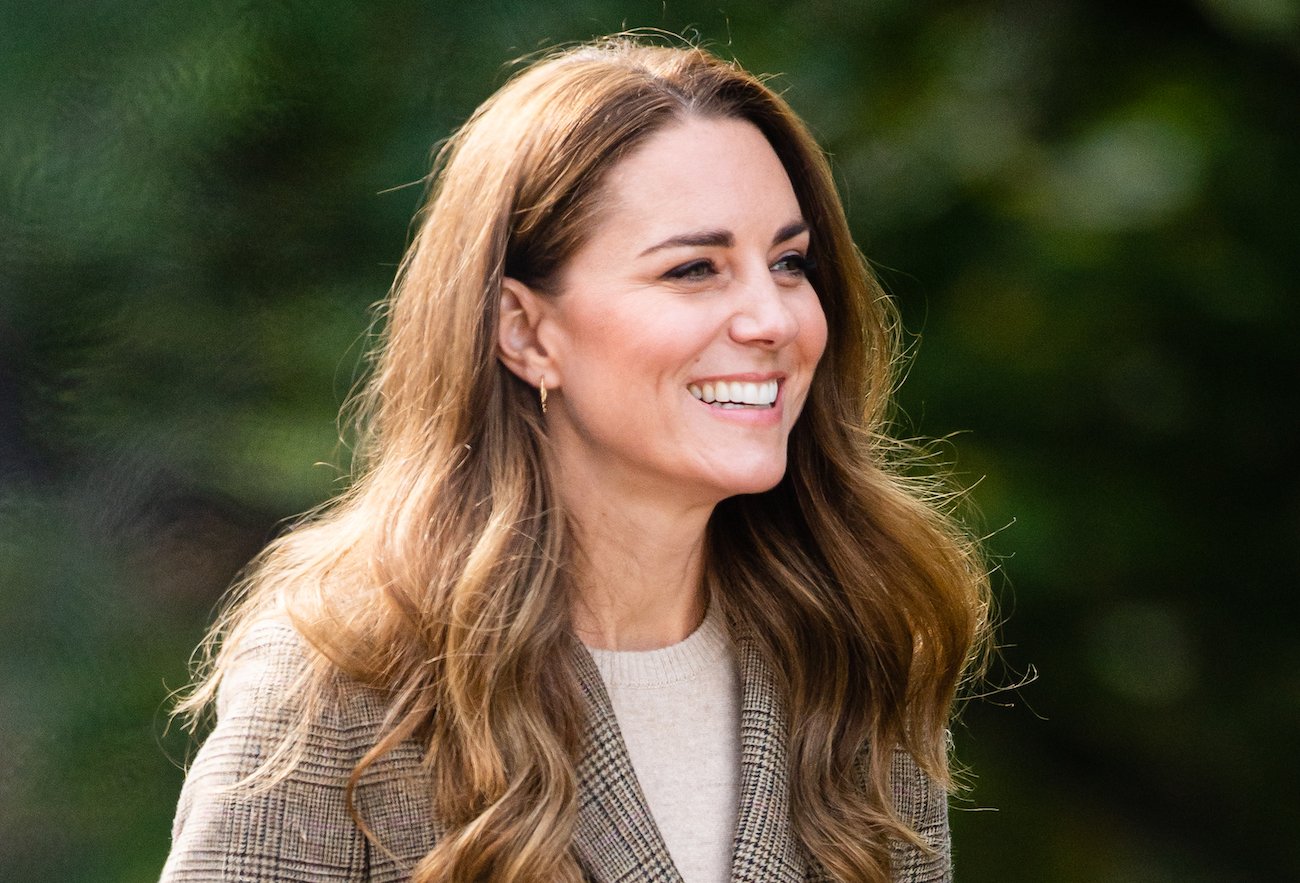 Kate and Prince William got married in 2011. And ever since, Kate has been serving elegant looks via designers like Alexander McQueen and Chloe. But for her everyday wear, the duchess prefers more affordable brands, including Boden and Whistles. 
Kate had her first son, George, in 2013. Princess Charlotte was born a year later. And she gave birth to her youngest, Prince Louis, in 2018.
And during all three of her pregnancies, the royal continued to keep her iconic style intact and opted for affordable labels. But the one brand Kate wore most during her pregnancies was Seraphine. And she reused some of the same Seraphine designs through her second and third pregnancies.
Kate Middleton wore one Seraphine dress to three events
Kate is known for recycling her favorite outfits, no matter the occasion. And there is one Seraphine dress the royal wore three times. 
The duchess donned Seraphine's blue-green printed Florrie Dress in early 2015 while visiting Family Friends in Kensington and then during a trip to Staffordshire's Emma Bridgewater factory. She then wore the same dress while pregnant with Louis in 2018, while visiting London's Reach Academy. 
The Florrie Dress was made of viscose and retailed for $109.
One Seraphine dress Kate Middleton wore sold out on hours 
In 2013, soon after Prince George was born, new parents Kate and William released official family portraits. In the photos, Kate wears a fuschia, knot-waist dress from Seraphine.
Within two hours of the photos going public, the $69 Jolene dress sold out. The media coined this the "Kate Effect." And when talking to Hello! at the time, Seraphine founder Cecile Renaud revealed that the brand's sales grew exponentially since Kate started wearing its designs.
"We saw the pictures go live online overnight and are absolutely honored and so happy to see her in another one of our dresses," Renaud said. "The Kate effect is huge and we have been enjoying a 400% growth in sales since it became public that Kate bought Seraphine dresses back in April 2013."
Renaud noted that during Kate's pregnancy with George, she wore another one of the label's dresses. And she said that one sold out within a short time as well.
"[Kate] was photographed wearing our Renata Spotty dress whilst shopping on King's Road and our sales boomed immediately with the dress completely selling out," Renaud added. "Subsequently, our customers have put themselves on a four-week waiting list to get hold of one."
Seraphine continues to sell stylish maternity and nursing wear. And if Kate and William have a fourth baby, there's a good chance the Duchess will turn to her favorite Seraphine dresses again. 
Source: Read Full Article