Kourtney Kardashian Reveals the "Worst Thing" She's Ever Done…and It Has to Do With Her $1 Million 💍
Ummmm….Kourtney Kardashian may or may not have broken her $1 million engagement ring just days after her fiancé Travis Barker proposed. And by "may or may not," we mean she fully did.
The Poosh founder spoke about the wild moment on the latest episode of The Kardashians and admitted she had a full-on meltdown when she realized what happened, which….can't blame her. "I was sitting on my floor folding sweatshirts. And I took the ring off, and I put it next to me on the floor, like, thinking it would be safe right next to me," Kourtney told her mom Kris Jenner. "I had to get something up above in my closet, and when I stepped down, I stepped on the ring."
"It really gave me, like, a nervous breakdown. And I was just like, 'This is the most beautiful thing that I've ever had in my life, and how could I have done that?'" The reality TV star added that at the time, she was "hysterically crying in [her] closet for hours" before calling Travis and admitting she "did something really, really bad."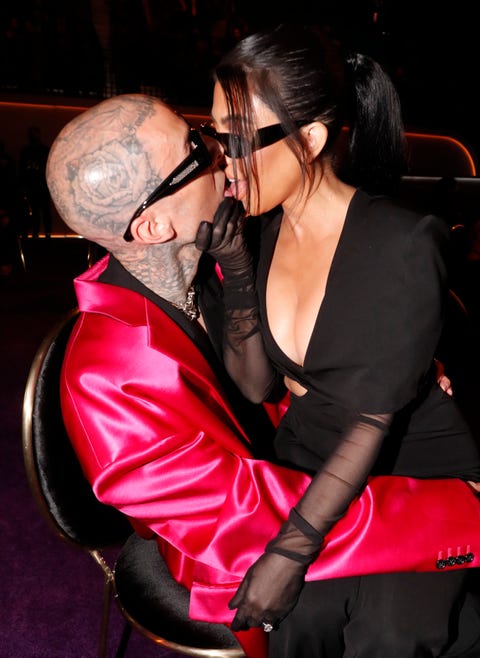 A refresher: Last October, it was confirmed that Travis proposed to Kourt at a beachside hotel in Montecito, where he got down on one knee while surrounded by a sea of roses. *cries in hopeless romantic* We now know after watching how it all went down on The Kardashians that after the proposal, the couple was celebrated by their families with a fancy dinner, which included Travis's kids Landon and Alabama and stepdaughter Atiana.
In the latest episode where Kourtney discusses the accident, the Lorraine Schwartz ring is noticeably absent. "It's probably one of the worst things I've ever done in my whole life," she admitted to Kris. Luckily, we do find out the ring is being fixed during the segment (don't worry) and it all ends up working out since the ring™️ recently made an appearance at Hollywood royalty's holy trinity: the Oscars, the Grammys, and the Met Gala. Sensational!
Source: Read Full Article