Kristin Cavallari Deletes Tone Deaf 9/11 Instagram Amid Backlash and Fires Social Media Staffer
So, Laguna Beach star Kristin Cavallari is dealing with some backlash over on Instagram thanks to posting a photo on 9/11 that many of her followers felt was insensitive. The Instagram featured Kristin in New York City with the caption "NYC for 24 hrs. And what a time to be here..always remember."
She's since altered the caption to read "NYC for 24 hours."
People are upset for a multitude of reasons, but mostly because Kristin chose to post a photo of herself while attempting to pay tribute to the victims of 9/11. Here's some of the feedback she got:
A source told Page Six that the caption was the fault of a social media staffer who has been fired. But people aren't exactly impressed by that either.
🙄Yeah. something tells me #KristinCavallari is this mysterious "fired employee" and can't just fess up to the error.
It's okay, we all make mistakes. Admit it and move on.
Yikes @ all this.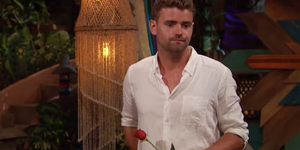 Source: Read Full Article