Mason Disick Goes Live on Instagram, Spills Tea on Kylie Jenner and Travis Scott
Today in a plot twist no one saw coming, Kourtney Kardashian and Scott Disick's son Mason Disick joined Instagram, hopped on live, and revealed that Kylie Jenner and Travis Scott are not back together—despite rumors to the contrary.
During his Instagram Live, Mason said "No, Kylie and Travis are not back together," presumably responding to a fan's question.
Cool-cool-cool. Travis and Kylie do, however, appear to be isolating together amid the coronavirus pandemic, at least based on this video of Travis and Stormi playing basketball—though it could have be old! Who knows!
As a reminder, Kylie and Travis broke up back in October, and a source told Us Weekly at the time that "Kylie and Travis have been on and off at various times throughout their relationship. Kylie still loves Travis and this isn't considered a full breakup to either of them."
Meanwhile, a source told Entertainment Tonight in early March that the couple was back together, saying:
Clearly that source wasn't Mason!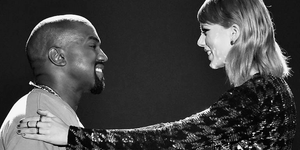 Source: Read Full Article