Pres. Biden & Dr. Jill talk about their marriage: 'She's the glue that held it together'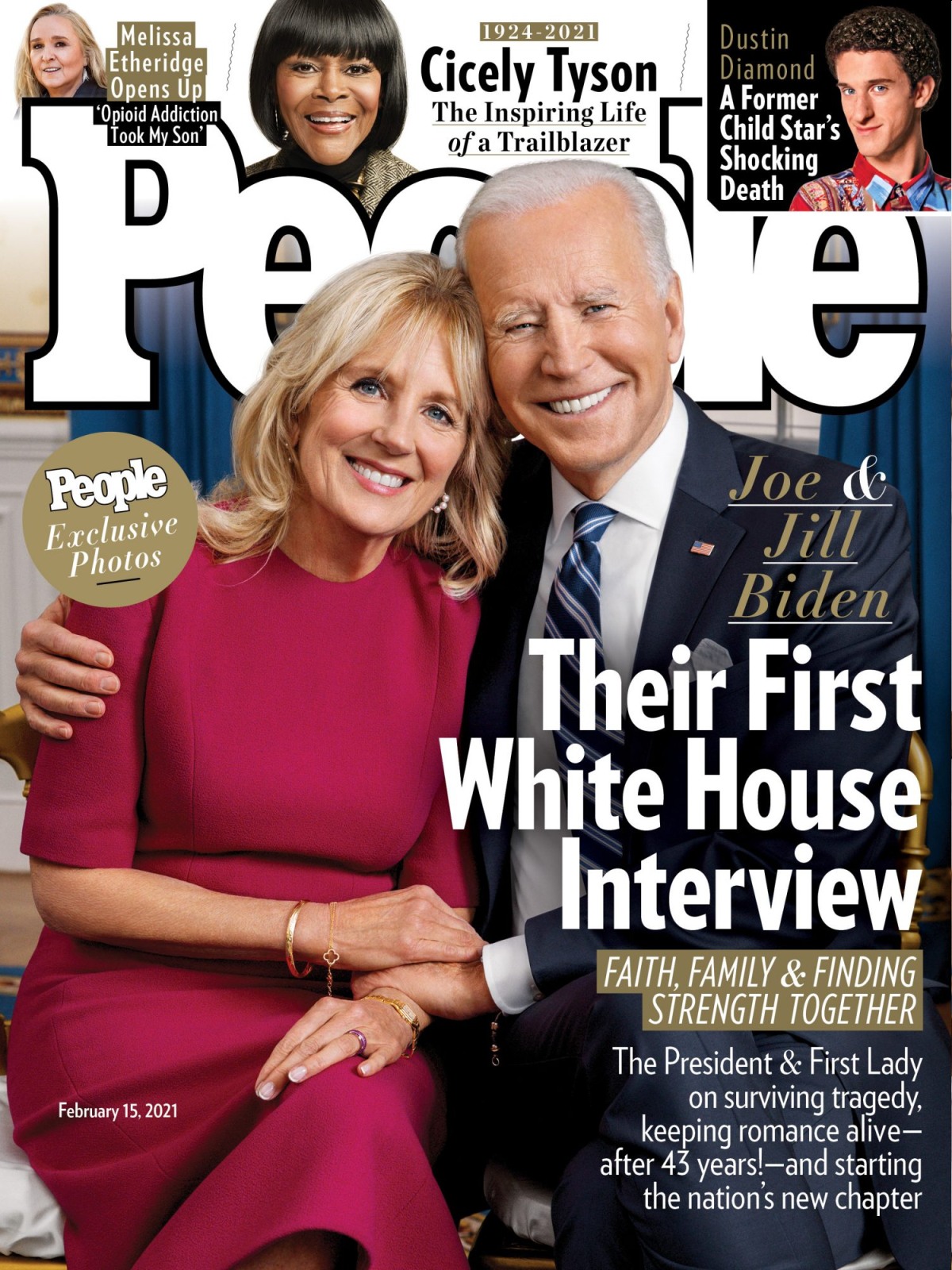 When the Obamas came into the White House, it felt like the country quickly became dizzy with giddiness at seeing an attractive, photogenic, historic First Family in the people's house. We were obsessed with them and we wanted to know everything. Then, that white supremacist family came in and no one wanted to know anything about them. We didn't want to see photos of them, we were not enamored with the pageantry or any of that. The Bidens in the White House… it feels different from the previous two families. They're older, they don't have kids in the house, they have grandkids who visit. They're not this younger, photogenic couple (although I think Dr. Jill photographs well, she's not the statuesque icon that Michelle is). My point is that I'm very happy that the Bidens are in the White House but I'm glad that there isn't an obsessive interest in the superficial stuff, the imagery or the pageantry. That being said, I was so happy to see them on the cover of People! The energy is "a return to normalcy" and I'm really into it. You can see People Mag's cover story here. Some highlights:
Dr. Jill is teaching via Zoom: Dr. Biden — or "Dr. B" to her students — is back to teaching English at Northern Virginia Community College, though instruction is over Zoom for now. She is the first presidential spouse in modern memory to juggle a separate career. "That's my passion," she says. "That's my life."

Pres. Biden on whether the White House feels like home: "It's surreal … but it's comfortable. We were here for eight years, just not in this part of the residence. Spent a lot of time in the Cabinet Room and the Oval with the president. So upstairs [in the private family quarters] is new.

Pres. Biden on his inauguration: "This was maybe one of the most consequential inaugurations in a long, long time — not because I was being sworn in, but in the sense of what the state of the nation is, between everything from COVID to unemployment to racial inequality. We wanted to make sure that as many Americans could participate as possible, and it turns out millions of people watched it. We have such an incredible opportunity as a country now. Not because of me but because the American people sort of had the blinders ripped off, and they realized that, man, we have problems, but we also have enormous opportunities.

Pres. Biden on the secret of their marriage: "She has a backbone like a ramrod. Everybody says marriage is 50/50. Well, sometimes you have to be 70/30. Thank God that when I'm really down, she steps in, and when she's really down, I'm able to step in. We've been really supportive of one another. I've read all that data as well about families under pressure, and that's why I'm glad she kept her profession. It's really important that she's an educator, although she took off two years when we first got married because the boys were little. It's important that she has the things that she cares a great deal about, her independence. And yet we share each other's dreams…She's the glue that held it together, and I knew that I wanted to marry her shortly after I met her. … It's not that we don't fight and argue sometimes. I'm just lucky."

Dr. Biden on their marriage: "All that we've been through together — the highs, the lows and certainly tragedy and loss — there's that quote that says sometimes you become stronger in the fractured places. That's what we try to achieve.

Pres. Biden on prayer & faith: "I don't want to proselytize. My religion, for me, is a safe place. I never miss mass, because I can be alone. I mean, I'm with my family but just kind of absorbing the fundamental principle that you've got to treat everyone with dignity. Jill, when she wants me to get a real message, she tapes it on the mirror above the sink where I shave. And she put up a great quote from Kierkegaard saying, "Faith sees best in the dark." Other people may meditate. For me, prayer gives me hope, and it centers me.

No nepotism: "We're going to run this like the Obama-Biden administration. No one in our family and extended family is going to be involved in any government undertaking or foreign policy. And nobody has an office in this place.
[From People]
"She has a backbone like a ramrod" is not the compliment I would want to receive, but I get his point. Throughout the piece, he also talks about how proud he's always been of Jill's teaching career and how he loves that she has that independence. Jill also joked that after 40-some years and all of the tragedies they've survived, they don't have anything to fight about anymore. Also love that President Biden isn't here to proselytize – he's always had his faith, he's always relied on his faith, and he's not here to perform his faith.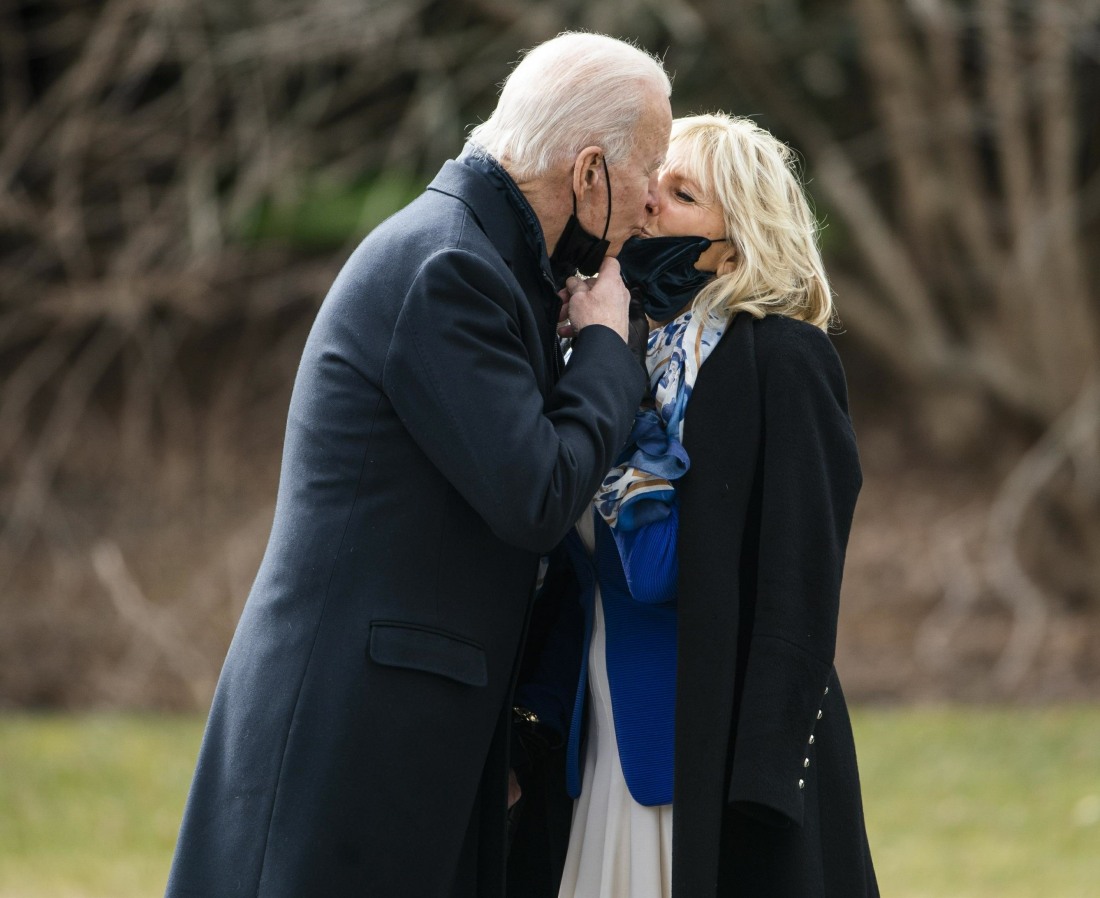 Photos courtesy of Avalon Red, Backgrid.
Source: Read Full Article