Prince Harry Has Arrived in England Ahead of Prince Philip's Funeral
Prince Harry has arrived in England ahead of his grandfather Prince Philip's funeral. Both People and Entertainment Tonight confirm that the Duke of Sussex arrived in the United Kingdom on Sunday, his first time back home in more than a year. Meghan Markle, who is pregnant with the couples' second child, didn't accompany him on the trip on doctor's orders—which Buckingham Palace confirmed on Saturday.
Philip's funeral is scheduled for this coming weekend, and will take place at Windsor Castle. The guest list is limited to 30 people due to coronavirus restrictions, and is expected to include immediate members of Philip's family—notably the Queen, Prince Charles, Duchess Camilla, Prince Edward, Sophie Wessex, Prince Andrew, Princess Anne, Prince William, and Kate Middleton.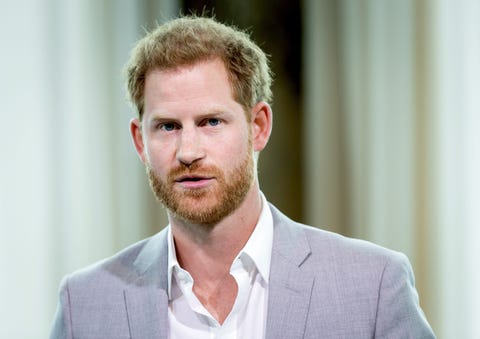 A palace spokesman said that the service will be "much reduced in scale with no public access," and that "While this is naturally a time of sadness and mourning for the royal family and the many others who knew and admired the Duke of Edinburgh, it is hoped that the coming days will also be seen as an opportunity to celebrate a remarkable life: Remarkable both in terms of his vast contribution and lasting legacy."
It's unclear if Prince Harry has seen any members of the royal family—including his father Prince Charles and his brother Prince William—since his arrival home. However, coronavirus guidelines require a period of quarantine for travelers coming from abroad, so it's possible he won't be able to visit with family members until shortly before his grandfather's funeral.
Source: Read Full Article