Prince William and Prince Harry's Feud Was "Very Real, Very Ugly, and Incredibly Intense"
Prince Harry and Prince William's relationship is finally back on track after their *breathes exhausted sigh* royal feud, but a source tells Us Weekly that their drama was way more intense than anyone realized.
"William and Harry's fallout was very real, very ugly and incredibly intense," the source said. "They'd reached an impasse, there was so much mud under the bridge and a lot of people felt their feud was beyond repair."
Apparently, William and Harry are now "vowing not to let things get this out of hand in the future and have learned a lot from this difficult experience"—and there's been "a lot of rejoicing" in the royal family now that they've reconciled.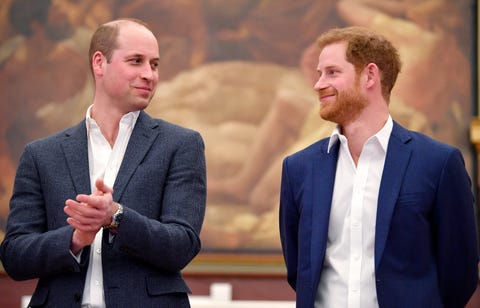 While Harry and William haven't reunited due to coronavirus restrictions, they are "looking forward to spending time together in person the moment it's safe to travel." The brothers' reunion will likely take place in England, but the source notes that "at some point in 2021, the Cambridges will travel to Santa Barbara and see the Sussexes on their new home turf."
So glad everyone's getting along!
Source: Read Full Article