The 9 Best Teen Dramas To Watch If You've Caught 'Euphoria' Fever
After its debut this past Sunday, HBO's new drama Euphoria has been making waves for its provocative content, intriguing story, and depiction of teenagers. Executive produced by Drake (not only a famous musician, but, you might remember, a veteran of the genre!), starring Zendaya, and with a home on a prestige network, Euphoria has a rare mix for shows of its genre: high production value and really good acting.
While it's exciting to speculate where creator Sam Levinson might take the series in the coming weeks, you might also be on the lookout for other shows like Euphoria. We've already let you know all about Levinson's similar film, Assassination Nation, which is available to stream on Hulu. Now, it's high time to share some of the very best shows to binge as you wait to see what happens next on Euphoria.
What are great some shows Euphoria?
Skins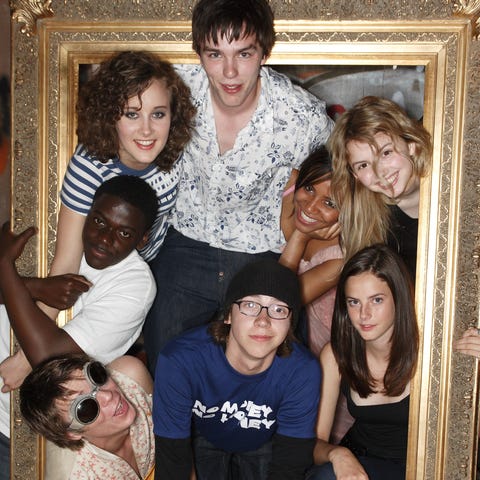 Mike MarslandGetty Images
In terms of jarring content, the original British Skins series (MTV attempted an American adaption in 2011 that did not take off) might just be the closest thing to what Euphoria is offering. Skins deals with drugs, sex, and relationship drama, and it also happens to be available on Netflix. The cast cycles through in generations, but the early seasons feature a number of people who would eventually become stars: Nicholas Hoult, who's starred in X-Men movies, Mad Max: Fury Road, and The Favourite, among others, along with Get Out star Daniel Kaluuya, Slumdog Millionaire star Dev Patel, and Game of Thrones stars Joe Dempsie (Gendry) and Hannah Murray (Gilly).
Riverdale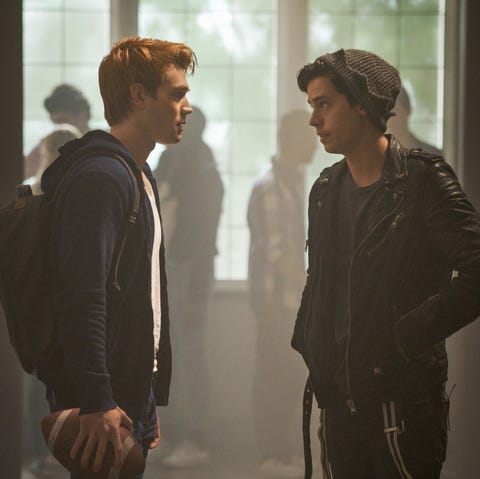 The CW
Sorry, I don't make the rules, but in 2019 it's probably illegal to make a teen drama list without including Riverdale, the most off-the-wall, bananas, can't-stop-watching show currently on TV. Built around the characters of the classic Archie Comics series, this show finds Archie, Jughead, Betty, Veronica, and the rest of the gang in a different setting than you've ever imagined before: a gritty town where murder, drug deals, and all sorts of drama are the norm.
All three seasons of Riverdale so far are available on Netflix, so I certainly encourage you to test it out for yourself. The first season of this show—at 13 episodes, more compact and tighter than the others—is legitimately good, with influence from Twin Peaks very much apparent. The two succeeding seasons aren't quite as tight, but the juicy nature of the show—there are musical episodes, Breakfast Club tribute episodes, and all sorts of stuff like that that usually come out of absolutely nowhere—makes it hard to ever quit.
Freaks and Geeks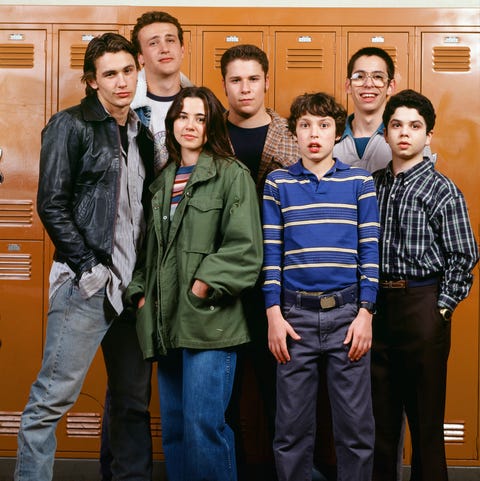 NBCGetty Images
If it sounded like Skins had a great cast, wait until you hear about Freaks and Geeks, Judd Apatow and Paul Feig's teen dramedy that somehow only lasted a single season, starting in 1999. It starred Linda Cardellini (Mad Men and Netflix's Dead to Me) and John Francis Daley (now a director and writer of films like Game Night and Horrible Bosses), and it also included pre-fame versions of *deep breath* Seth Rogen, James Franco, Busy Phillips, Jason Segel, and Martin Starr, with appearances from the likes of Rashida Jones, Jason Schwartzman, and Shia Labeouf along the way.
In addition to that absolute dynamo of a cast, Freaks and Geeks holds up perfectly, despite the fact that it's coming up on its 20th birthday, probably due to the fact that it wasn't based on the 1999 present, but rather an 80s memory. The writing and story from Apatow and Feig (who between the two of them, of course, have been responsible for movies like 40 Year Old Virgin, Knocked Up, Bridesmaids, and countless others) is just as sharp as you could possibly expect, and it's great to see some early sparks that made those notable cast members into the stars we love today. Unfortunately, Freaks and Geeks got taken off Netflix last fall.
My So-Called Life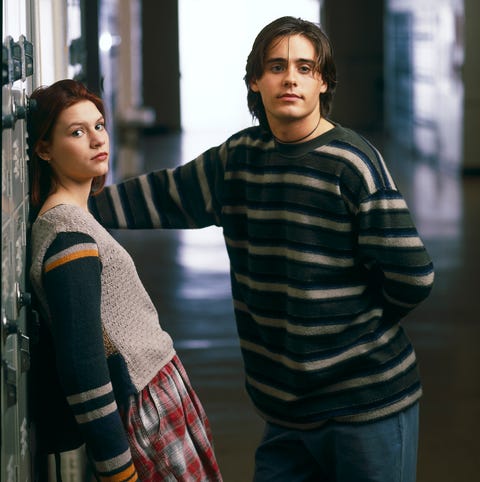 Mark SeligerGetty Images
My So-Called Life is considered one of the best teen dramas, and it, too, only lasted for a single season, back in 1994. The show launched the careers of Claire Danes, who plays the series' center, Angela, and Jared Leto, who plays her crush, Jordan Catalano. The typical trappings of the genre are here: sex, drama, clothes, relationships, etc. Much of Euphoria's DNA can probably be traced back to My So-Called Life. The show is available to stream on Hulu.
Friday Night Lights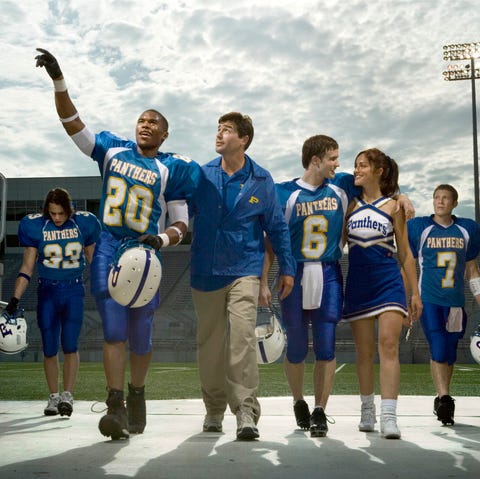 NBCGetty Images
If you're looking for a teen drama that's like Euphoria, except not like Euphoria at all, then Friday Night Lights is your pick. The only thing that really links these two shows is the fact that they exist around high school-aged students; Friday Night Lights is super wholesome, usually veering toward feel-good territory, without coming off as super corny. Like Euphoria, it boasts a series of well-drawn and fully-actualized characters. Taylor Kitch got a number of attempts to be a movie star (in the big-time bombs John Carter and Battleship) because of his performance as Tim Riggins, and Kyle Chandler and Connie Britton's roles as Coach Eric Taylor and Tami Taylor have immortalized them in the TV canon forever.
13 Reasons Why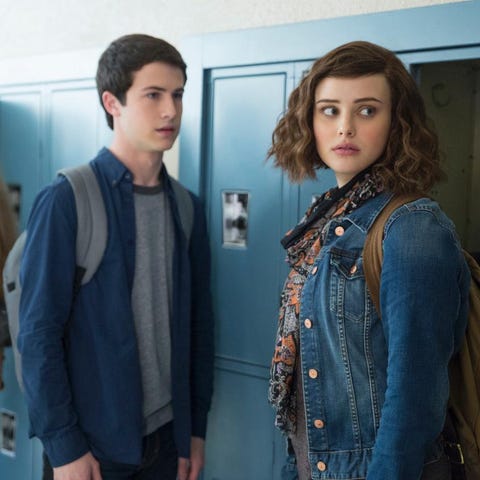 Netflix
Netflix's super-popular original teen drama 13 Reasons Why, based on Jay Asher's young adult novel of the same name, has been criticized for its glorified portrayal of suicide. That being said, the show also features a lot of good acting, particularly from leads Katherine Langford and Dylan Minnette. The show delves into dark spaces, much like Euphoria, and while it could certainly handle those topics better, it still deserves of a mention for notable shows of the genre.
The O.C.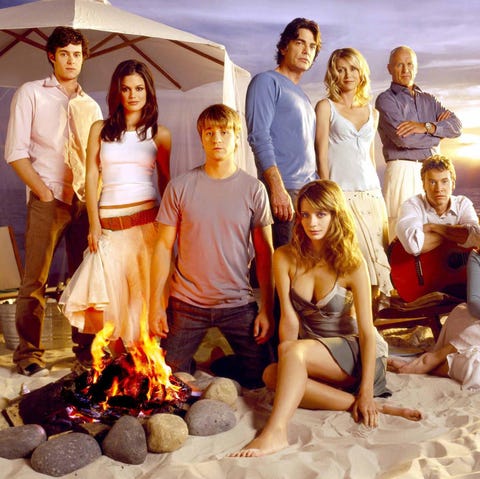 Fox
It feels like a long time ago, and it ended up burning out after only four seasons, but The O.C. was an absolute sensation when it debuted in 2003. I mean, I was still a kid when this show was taking off, and even I could understand just how big a deal it was at the time. If Twitter and social media were around when The O.C. first took off, who knows how massive it would've been. Anyway, this show might just be the only West-Coast-based one on the list, and with some classic soundtrack selections (its theme song, by Phantom Planet, is a classic bop), this might just be one worth revisiting. It's streaming on Hulu.
Red Oaks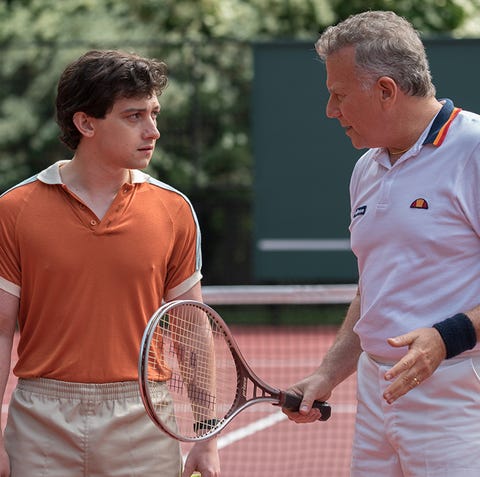 Ali GoldsteinAmazon Prime
Amazon Prime's little-seen comedy Red Oaks has got to be one of the most underrated shows of the streaming era. Functioning, essentially, as the comedy foil to Stranger Things, Red Oaks is a teen comedy in the vein of (and with many homages to) the John Hughes films of the '80s. Craig Roberts, who's appeared in fun comedies like Neighbors and 22 Jump Street, is the Matthew Broderick-esque lead; his parents are played by Jennifer Grey and Richard Kind; and another of the series' key characters is played by Paul Reiser, who—guess what!—also plays a role in Stranger Things.
Everything Sucks!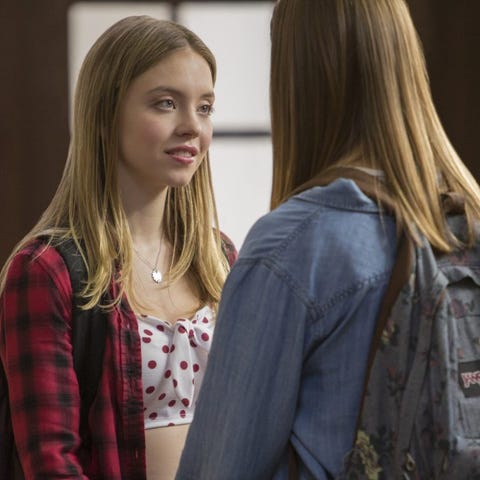 Netflix
What Red Oaks does for the '80s is what Netflix's one-and-done Everything Sucks! tried to do for the '90s. The show wasn't great, but it had some charming moments, like the young cast members creating a music video to Oasis' "Wonderwall," and also an episode ending with Oasis' "Don't Look Back In Anger" (very Oasis-centric here).
The show shares a cast member with Euphoria in Sydney Sweeney, who's also appeared in Sharp Objects and The Handmaid's Tale. Sweeney's storyline in Everything Sucks! deals with queer identity—something not often explored on TV, and even less so in this genre.
Source: Read Full Article