The Gentefied Cast Guess Mexican vs. American Food
If you haven't had a chance to watch Netflix's Gentefied, you're missing out on one of the funniest, most heart-warming comedy-dramas out on streaming today. The show follows three Mexican American cousins in LA juggling their passions, family lives, and own definitions of success in their neighborhood.
As much of the action revolves around Mexican restaurant Mama Fina's, when we sat down with the show's stars Karrie Martin Lachney (Ana), Carlos Santos (Chris), and J.J. Soria (Erik), we thought it would be a treat to quiz them on the origins of some of the most popular Mexican foods in America. The debate was heated, and the cast were at times SHOCKED, as you can clearly see here: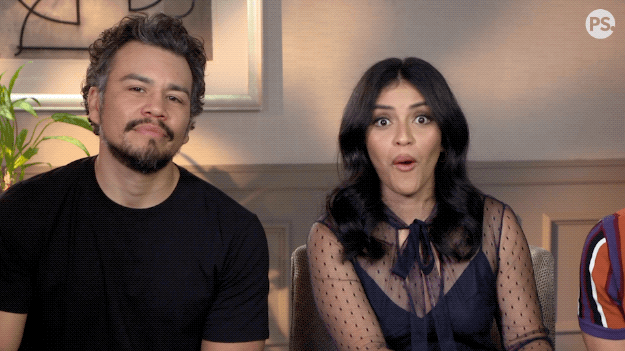 It's clear that these three not only have incredible chemistry but are also extremely passionate about all kinds of cuisines (even if they can't agree on which of them is the best cook). Check out the video above for all the fun moments, and be sure to catch Gentefied's second season on Netflix, streaming Nov. 10!
Source: Read Full Article