The Real Reason Eminem Turned Down A Role That Matt Damon Ended Up Playing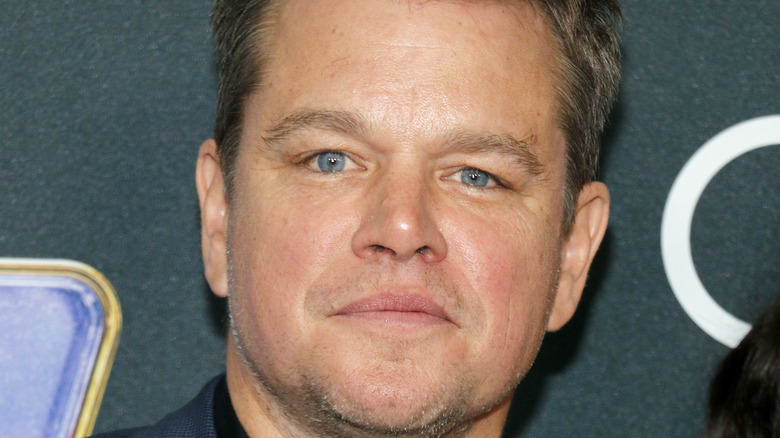 Neill Blomkamp's 2013 sci-fi action film "Elysium," the highly-anticipated follow-up to his beloved "District 9," didn't exactly have critics raving. The film has a 65% overall rating on review aggregator Rotten Tomatoes, with a comparative audience score of 58%, suggesting a lukewarm reception overall. However, many critics praised Matt Damon's central performance as world-saver Max, with the Bangkok Post noting the actor "propels the film with muscles and intensity." Elsewhere, Cinema Blend notes, "Damon once again shows why he is one of the best lead actors we have."
Despite the middling reviews, "Elysium" was a box office success, banking more than $286 million worldwide from a budget of around $115 million, according to Box Office Mojo. Blomkamp and Damon have since both gone on to bigger and better things, as neither man's appeal was dented by their involvement in a film with which critics weren't particularly enamored. It's worth noting, however, that the "Good Will Hunting" breakout wasn't the director's first choice to play the lead. In fact, none other than rapper Eminem was originally offered the role of world-saver Max. Here's why he turned it down.
Eminem had one major demand for the role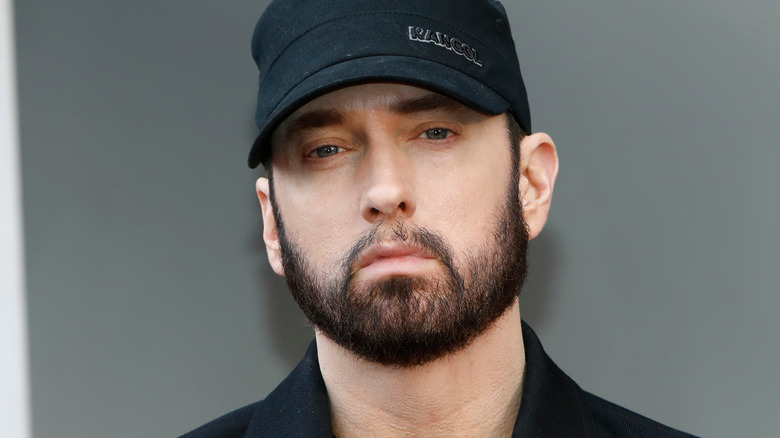 In an interview with Wired, director Neill Blomkamp revealed that Matt Damon wasn't his first port of call when casting for the lead in "Elysium." In fact, the South African filmmaker approached two other potentials before finally landing on the A-list actor. Originally envisioning "Elysium" as a low-budget movie, he revealed to the outlet, Blomkamp first called on rapper Ninja, of Die Antwoord, to play protagonist Max. Per Wired, Ninja described turning down the role as a "difficult" decision, but reasoned he didn't want his first feature to be an American film about an American character — in fact, the rapper subsequently starred in Blomkamp's South African-set "Chappie."
The intrepid filmmaker then turned to another rapper, Eminem, who had proven his acting chops in 2002's semi-autobiographical "8 Mile." According to Blomkamp, the "Lose Yourself" artist ultimately turned the film down because Blomkamp wasn't willing to shoot in Eminem's hometown of Detroit. 
Finally, Damon was suggested and thankfully it was a good fit, with the actor impressed by Blomkamp's overall vision. "About 15 minutes in, he pulled out what was essentially a homemade graphic novel [of the film]" Damon recalled to Wired, gushing, "It absolutely blew my mind… The world had already been created. It existed in [his] mind." He might not have been the first choice for the role, but clearly, only Damon could play Max.
Source: Read Full Article