The Truth About Chris Kattan's Two-Month Marriage
Best known for being a cast member of NBC's long-running sketch comedy show "Saturday Night Live," Chris Kattan has been making audiences laugh for over two decades. The comedian has also starred in movies such as "A Night at the Roxbury," "House on Haunted Hill," "Undercover Brother," and "The Ridiculous 6" (per IMDb). He's also a talented voice actor with credits in "Hotel Transylvania 2" and "Bunnicula."
Besides being a talented actor, Kattan is also a published author. In 2019, he published a memoir called "Baby Don't Hurt Me: Stories and Scars from Saturday Night Live," which detailed his ups and downs on the comedy show, including when he suffered a near career-ending injury. Via Variety, Kattan wrote that he severely injured himself on the set of "SNL" in 2001 after he fell backward out of a chair and hit his head on the stage. Dr. Carl Lauryssen, who oversaw Kattan after his first surgery, told the outlet that the comedian suffered "an incomplete spinal cord injury" that left him with "residual and permanent" injuries. Kattan further explained that his injury had a psychological impact on him and "the fallout proved to be devastating to some of the closest relationships in [his] life."
Could Kattan have been referring to his previous marriage to model Sunshine Deia Tutt, which lasted for two months in 2008? Keep scrolling to find out the truth behind their split.
Chris Kattan did not have a long-lasting marriage with Sunshine Tutt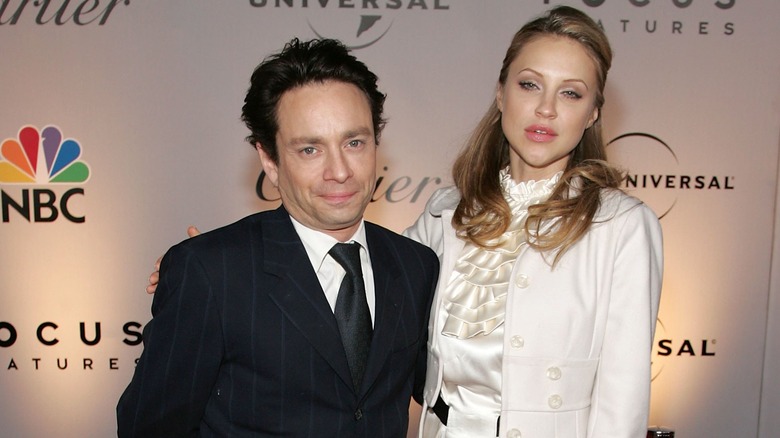 Per Famous Fix, Chris Kattan was previously married to model Sunshine Deia Tutt. The couple began dating in 2005 after meeting at a birthday party, according to People. The pair dated for a year, and Kattan proposed to Tutt on Christmas Eve in 2006, per The Delite. They got married in June 2008 in a wedding ceremony held in Oakhurst, California. While the two had a long courtship, their marriage was short-lived. Kattan and Tutt announced their split two months after they wed, revealing that they decided to separate, but did not plan on divorcing each other, People reported. However, the pair did eventually file for divorce shortly after their separation, per People.
Kattan and Tutt cited "irreconcilable differences" as the reason for their split and were officially divorced in February 2009. TMZ reported at the time that Tutt walked away with a "low six-figure sum," in the divorce and, per her lawyer, would use that money to "rebuild her life."
While Tutt received her deal in the prenup, she has faded out of the spotlight, unlike Kattan's other exes.
Chris Kattan dated a number of actresses at the start of his career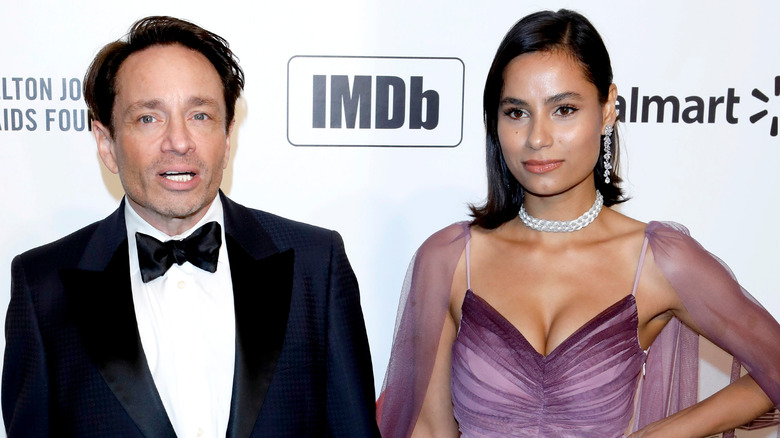 Before Chris Kattan married Sunshine Deia Tutt, he had a string of high-profile romances. In 1999, Kattan dated model and actress Jennifer Gimenez. Kattan brought Gimenez as his date to the GQ Men of the Year Awards, but their relationship reportedly did not last long, according to Famous Fix. Kattan was then linked to Jennifer Coolidge in 2001. The two first met in the 1990s when they were in an LA comedy troupe called the Groundlings, according to Vulture, but they never publicly confirmed their romantic relationship.
In the same year, Kattan was reportedly romantically linked to "Saturday Night Live" cast member Maya Rudolph. The two were notoriously private about their relationship, but in a November 2019 interview with Alligator, Kattan called Rudolph (among several other stars) one of his favorite cast members he has worked with on "SNL."
Though Kattan has not had much luck with long-term relationships, he was most recently photographed with model Cheyenne Gordon (pictured above) at the Elton John AIDS Foundation Academy Awards Viewing Party in 2019, leading many fans to believe that he's found love again (per Idol Persona).
Source: Read Full Article