Whatever Happened To The Cast Of Suite Life Of Zack And Cody?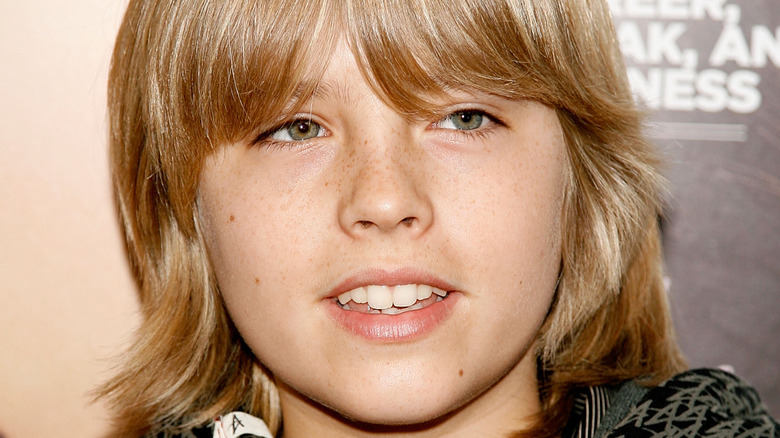 The popular Disney Channel series "The Suite Life of Zack & Cody" originally aired from 2005 to 2008, comically chronicling the lives of twin brothers Zack and Cody during their time at the Tipton Hotel. The title characters caused plenty of mischief, often dragging others at the hotel (like the candy counter worker Maddie or the bellhop Esteban) into their shenanigans. The series' success led to a TV movie, a crossover special, and even a spinoff called "The Suite Life on Deck," which saw the twins take on a "semester-at-sea program" and live aboard a ship.
Of course, since the series has ended, many of the talented stars that made the show unforgettable have continued to entertain audiences on the big and small screen. While some are still dominating television like actor Cole Sprouse, who stars on the popular CW series "Riverdale" as Jughead Jones, others — like long-time actor Phill Lewis — have decided to transition to working behind the camera. But, of course, not everyone has stayed in the industry, and some of these stars now lead relatively low-profile lives. For example, former child actor Charlie Stewart (who played the twins' lovable friend Bob) has taken a step back from Hollywood in recent years.
Naturally, fans of "Suite Life" and its memorable characters have definitely been wondering what the talented actors behind this beloved Disney series have been up to in recent years.
Cole Sprouse stars on Riverdale as Jughead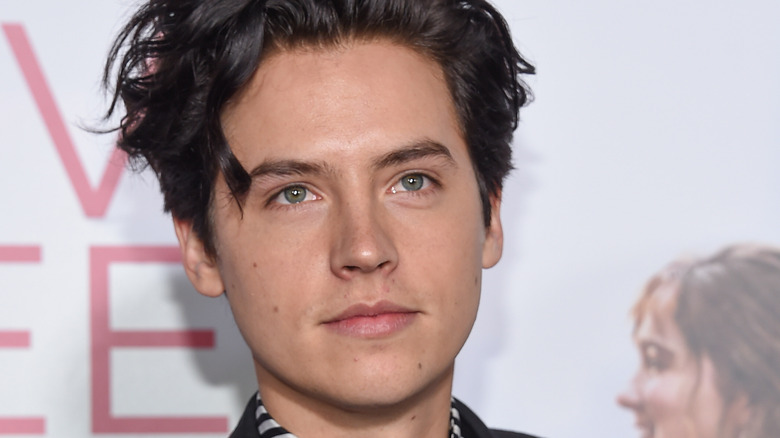 Throughout "The Suite Life of Zack & Cody," audiences watched as Cody Martin (Zack's studious twin) assisted his mischievous brother with pranks, which often led to serious trouble. Fans continued to watch Sprouse's transformation from a child star into adulthood; however, the series' spinoff came to an end in 2011, leading the former Disney Channel actor to pursue other ventures. Still, the untold truth of Cole Sprouse might surprise some of his biggest fans.
After leaving "Suite Life" behind, Sprouse decided to focus on higher education, and in 2011, he started his freshman year at NYU, where he studied photography and majored in archaeology. During his higher education pursuit, he even worked at a laboratory in Brooklyn. Sprouse told Variety, "I was bagging artifacts." However, that was before Sprouse got a call from his manager, who "begged me to come back and audition for pilot season."
Of course, fans of the actor know that the former Disney star booked the CW series "Riverdale," and from there, Sprouse returned to the small screen, where he currently stars as Jughead Jones, the series' dark-humored writer. Notably, Sprouse was formerly in a relationship with his "Riverdale" costar Lili Reinhart; however, the actor is linked to model Ari Fournier, as of this writing (via Cosmopolitan).
The Suite Life of Zack & Cody's Dylan Sprouse opened a brewery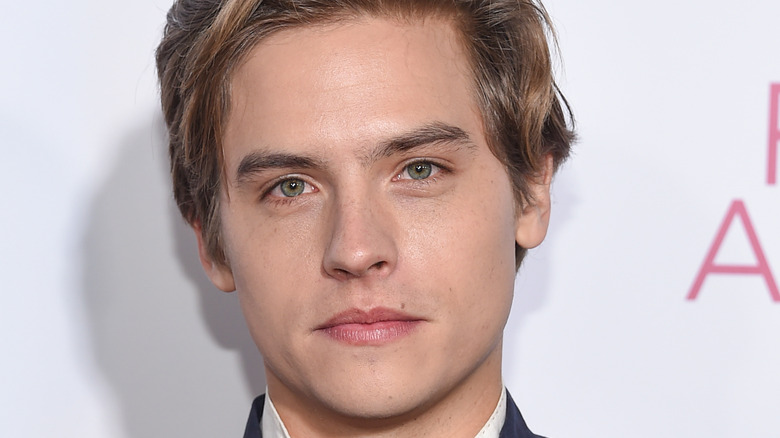 Remembered for his comedic moments and plenty of over-the-top schemes, the series title character Zack Martin was widely known as the mischievous twin by fans of the series. However, after the spinoff ended in 2011, Dylan and Cole Sprouse had quite the transformation. The two enrolled at NYU, where Dylan Sprouse majored in game design and graduated with his degree in 2015, as Vanity Fair reported.
Though Sprouse continues to act, his roles have been deliberately low-key compared to his popular Disney Channel character. His work includes the 2019 short "Carte Blanche," the 2018 indie comedy "Banana Split," and voice work in "Kingdom Hearts III." In 2021, Sprouse appeared in the film "Tyger Tyger."
Outside of acting, Sprouse runs his own brewery called All-Wise Meadery alongside two friends. He first got into brewing his own drinks as a teenager, later deciding to turn his love for mead into a business venture. "After graduating, [I] realized that it's something I really loved doing, and it was also a big business opportunity," Sprouse stated to Vanity Fair in a 2018 interview.
Ashley Tisdale became a mom in 2021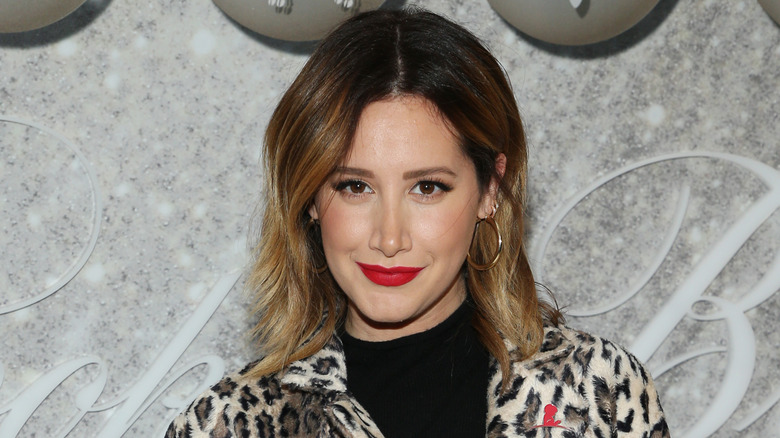 Though she played the optimistic Maddie on "The Suite Life of Zack & Cody," Ashley Tisdale wasn't limited to one project with the Disney Channel. She also starred in the wildly popular "High School Musical" franchise, in addition to pursuing a musical career. Since then, the actor has been keeping busy, and fans have witnessed the stunning transformation of Ashley Tisdale from her Disney days to her recent dive into motherhood and everything else in between.
Tisdale continues to pursue work in entertainment and appeared as a judge on "The Masked Dancer." She also voiced Candace in the 2020 film "Phineas and Ferb the Movie: Candace Against the Universe," played Jenny Kenney on the short-lived television series "Carol's Second Act," and played Kayla on the Netflix original series "Merry Happy Whatever."
In March 2021, Tisdale and her husband, Christopher French, welcomed their first child, a baby girl they named Jupiter. "Life is great. I mean, she's so cute," Tisdale told Forbes during an interview while discussing her daughter. She went on, "You're learning about each other and as a mom, going through physically and mentally a lot. Now I'm on the other side of it, which is great!"
Brenda Song welcomed her first child with partner Macaulay Culkin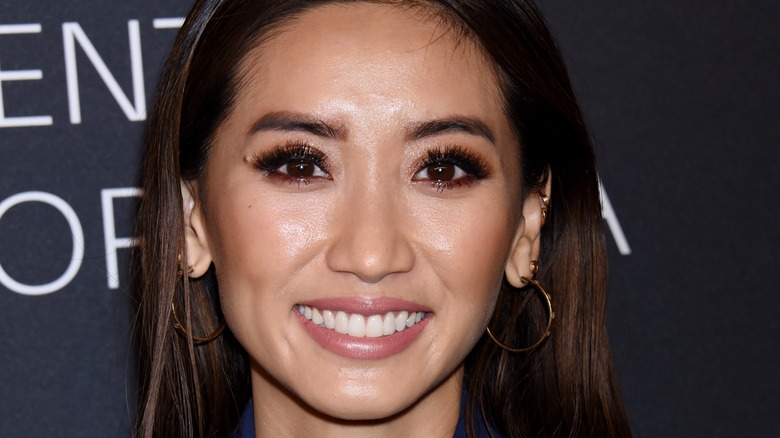 Though fans of "The Suite Life of Zack & Cody" knew her as the spoiled, fashion-obsessed hotel heiress London Tipton, Brenda Song also appeared in plenty of other Disney Channel projects. She had roles in films like "Get a Clue" and "Stuck in the Suburbs," in addition to starring in "Wendy Wu: Homecoming Warrior."
Still pursuing work in the entertainment industry, Song's more recent credits include voice work for the television series short "Amphibia" and the 2020 film "Bobbleheads: The Movie." She's also had recurring roles in series like "Station 19" and "Dollface." Though her 2019 film "Secret Obsession" only holds a 29% on Rotten Tomatoes, Netflix reported to Time that the thriller received 40 million views in its first four weeks, proving that its ranking hardly determined its popularity.
Fans might also be surprised to learn that Song is now a mother. In early April 2021, she and partner Macaulay Culkin told Esquire that they were "overjoyed" to welcome their first child, a son named Dakota. Their son is named after Culkin's late sister, who died in 2008.
Phill Lewis turned his attention to behind the camera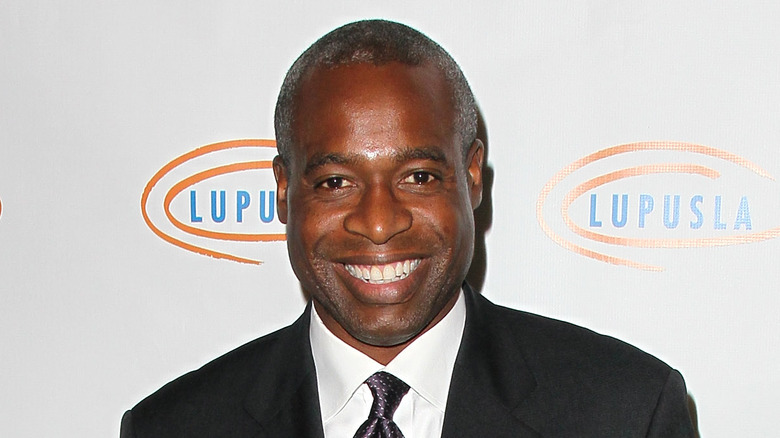 Even before his role as the uptight but well-meaning Mr. Moseby on "Suite Life," Phill Lewis already had quite the acting resume (via IMDb). He'd appeared on well-known shows like "Buffy the Vampire Slayer," "The Wayans Bros.," and "Friends." Even during his "Suite Life" days, Lewis made appearances in popular series like "Scrubs" and "How I Met Your Mother." In 2020, he did voice work for "American Dad!" and "The Healing Powers of Dude."
However, since his time with Disney, the long-time actor has primarily shifted his focus to being behind the camera. Not long ago, Lewis directed multiple television episodes for shows, including Netflix's "Mr. Iglesias," CBS's "B Positive," Disney's "Bunk'd," and the revivals of "Punky Brewster" and "iCarly." Recently, Lewis also directed his first animated episode, "The Politics Episode," for "One Day at a Time."
In an interview with Variety, while discussing his method for directing an animation, Lewis said, "The most important part was knowing the actors as well as I did. I think that really helped alleviate any stress going from live-action to animation because I knew what their wheelhouse was." With plenty of knowledge being in front of and behind the camera, Lewis' career in entertainment clearly isn't slowing down anytime soon.
Kim Rhodes voiced a video game character after The Suite Life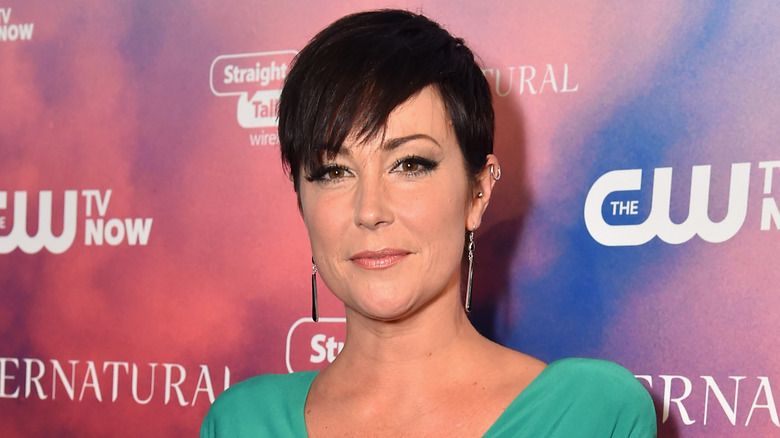 Disney fans remember her as Carey Martin, Zack and Cody's caring mother, who also performed as a lounge singer at the Tipton Hotel. But, of course, actor Kim Rhodes isn't just known for playing Carey (via IMDb). Before her time with Disney Channel, Rhodes was a soap star who played Cindy Harrison on "Another World."
After "The Suite Life of Zack & Cody," Rhodes appeared on the popular CW series "Supernatural," where she played the recurring character Sheriff Jody Mills. Rhodes also made appearances on another long-running hit series, "Criminal Minds" and "Criminal Minds: Beyond Borders," playing recurring character Linda Barnes.
She also voiced the English version of Mariko Hyodo in "Persona 5 Strikers." As shared by Nerds & Beyond, Rhodes made the announcement of this role on her Twitter account, saying, "Today I am allowed to officially tell you I had the immense privilege to be a part of this stunning and exciting game. Truly one of my favorite roles and experiences." Fans of Rhodes definitely got a treat hearing the actor performing in something completely different than her other roles.
The Suite Life star Adrian R'Mante balances acting and his personal life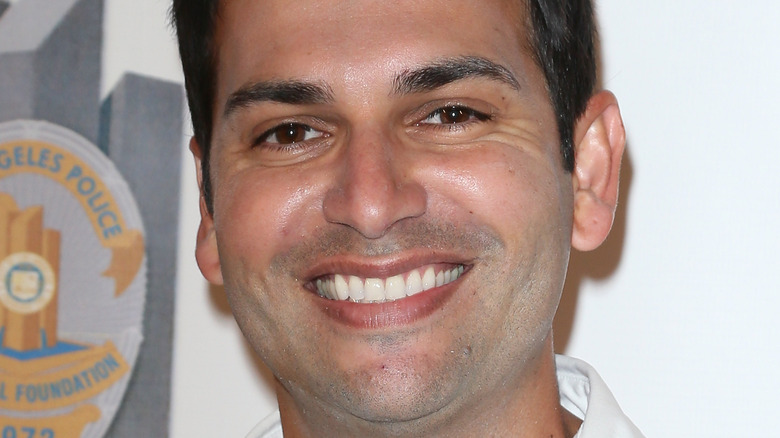 During his Disney days, Adrian R'Mante was known for playing Esteban, the kindhearted and comedic bellman at the Tipton Hotel. His character was incredibly hardworking, and it's later revealed in the spinoff that he managed to earn the assistant night manager position at the hotel. Like his beloved character, R'Mante has also kept himself busy, expanding his impressive acting resume (via IMDb). So, naturally, fans have been wondering, whatever happened to Esteban from "Suite Life"?
R'Mante has appeared on various popular crime series, including "24," "CSI: NY," "CSI: Crime Scene Investigation," and "NCIS: Los Angeles." He even jumped over to the big screen for movies, playing the role of Peter Blair for the 2019 film "Twice the Dream," Jacob in the 2020 thriller "Unbelievers," and 2021's "Even in Dreams," where he reprised his role as Peter Blair.  
In addition to his acting work on both the big and small screen, R'Mante is also a family man. He married Mayara Reina in a private ceremony back in 2018. Together, the couple has two children, a daughter named Ara and a son named Ian, both of whom are prominently featured on R'Mante's social media.
Brian Stepanek voices Lynn Loud Sr. in The Loud House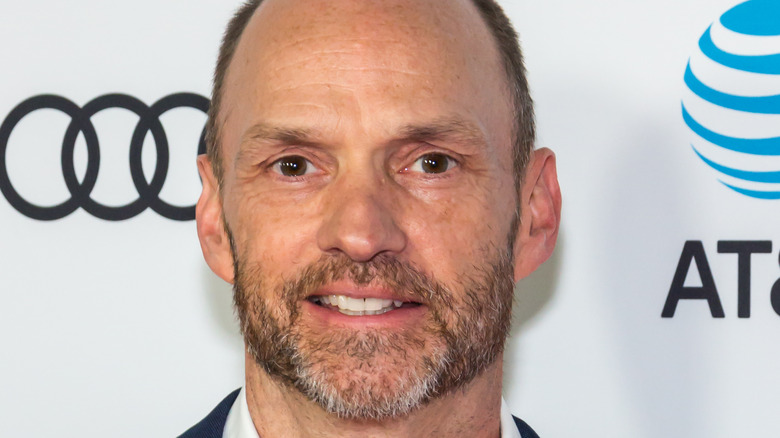 Fans of "The Suite Life" can't forget Brian Stepanek's portrayal of Arwin Hochauser, the kindhearted yet eccentric hotel engineer who harbored a crush for Zack and Cody's mom, Carey. His comedic moments and zany ideas definitely made a lasting impression. But, of course, with Stepanek's impressive acting resume (via IMDb), his Disney days are hardly all he's remembered for.
Stepanek's versatility has seen him making appearances on both the big and small screen. His various roles have spanned from popular films such as 2007's "Transformers" to commercial work for well-known brands like Progressive and Fruit of the Loom. Stepanek even appeared in a 2012 Super Bowl commercial for Honda. However, his more recent appearances include roles on "Nicky, Ricky, Dicky & Dawn," "Team Kaylie," and "Young Sheldon."
Currently, Stepanek voices Lynn Loud Sr. on "The Loud House." In 2018, during an interview with Trunk Space about his role as Lynn Loud Sr., Stepanek stated, "The show reminds me of Charlie Brown at times. These characters really like and support each other. I come from a large family and so the Loud family is very familiar to me in that regard." Additionally, Stepanek will appear as the character in the live-action "A Loud House Christmas." According to Deadline, the live-action will be released in November 2021.
Estelle Harris continues to take on memorable roles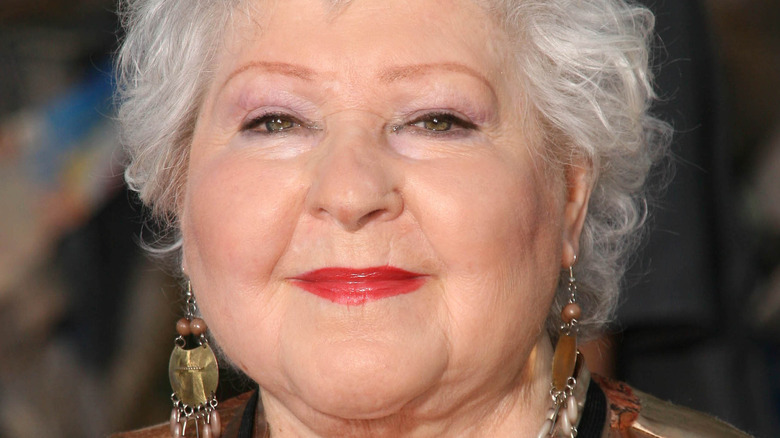 Though this comedian is best known for her role as Estelle Costanza on "Seinfeld," her appearance on "The Suite Life of Zack & Cody" is still incredibly memorable. Estelle Harris' character Muriel was a maid at the Tipton Hotel who stole the show with her hysterical one-liners and carefree attitude towards doing work. Still, this veteran actor's lengthy resume has only continued to grow since the Disney Channel series.
Some of Harris' best known roles were in 2010's "Movin' In," which sees the actor make a minor yet memorable appearance as a woman named Arlene, and the 2015 comedy film "Promoted," in which she plays the scene-stealing character Sylvia. Of course, Harris' voice work is just as noteworthy as her physical appearances. She's had parts in series like "American Dad!," "Futurama," and "Fanboy & Chum Chum," and, of course, she voiced Mrs. Potato Head in the "Toy Story" franchise. The seasoned actor reprised her voice role as Mrs. Potato Head for 2019's "Toy Story 4." 
Though Distractify reported that Harris had minor surgery related to health concerns back in 2013, she has since reportedly been in good health.
Disney star Alyson Stoner penned an important essay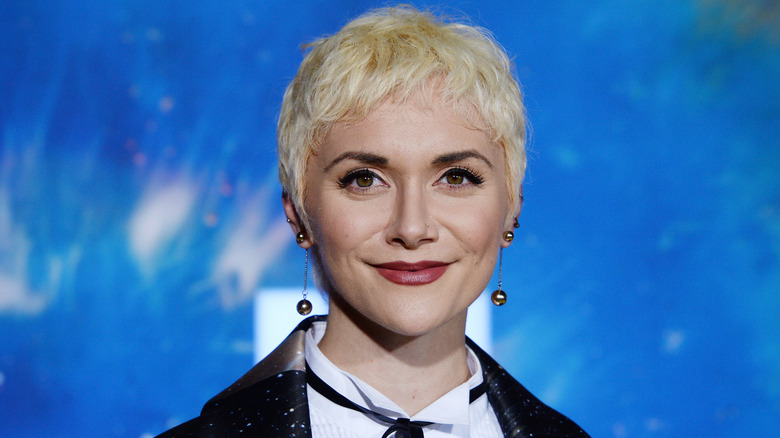 Alyson Stoner has plenty of history with Disney Channel (via IMDb). Even before her appearance as Zack and Cody's friend Max on "The Suite Life," the triple-threat artist (she's a singer, dancer, and actress!) had already been a co-host for the series "Mike's Super Short Show." Stoner also made appearances on "That's So Raven," "Camp Rock," and its sequel. She also voiced Isabella Garcia-Shapiro and Jenny in "Phineas and Ferb." 
In early April 2021, Stoner's op-ed on the struggles of childhood stardom was published by People. In the article, she stated, "Though I'm not without scars and ongoing struggles, I am still one of the most fortunate cases." Outside of her personal recollections of "harrowing" experiences in Hollywood, Stoner's op-ed also detailed ways the entertainment industry can improve its treatment of child performers. She listed strategies and made suggestions like employing "a qualified, third-party mental health professional" to "monitor working conditions."
In an interview with USA Today, Stoner indicated that she had not voiced all of the struggles she had faced in her emotional essay. She stated, "I didn't mention the sexual harassment, stolen IP and money, paparazzi, psychological impact of the new influencer landscape, toxic power plays, and what actually happened on all of those sets." Notably, Stoner co-founded a "wellness platform" called Movement Genius, which offers movement classes to "improve mental health."
Charlie Stewart has stepped back from entertainment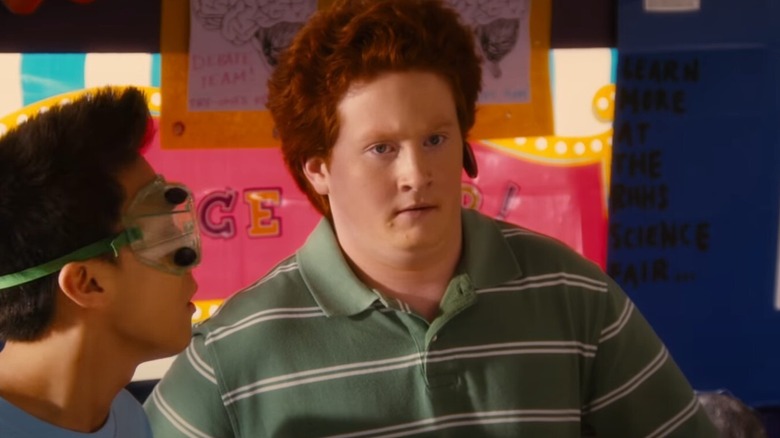 On "The Suite Life," Charlie Stewart portrayed Bob, a recurring character who was a friend of Zack and Cody Martin. Of course, this memorable redhead's career as a young actor wasn't limited to just one series. Stewart also made appearances in television shows (via IMDb), such as "ER," "7th Heaven," and "Malcolm in the Middle." He even appeared on the big screen in movies like the 2001 comedy "The Animal" and the Disney holiday franchise film "The Santa Clause 3: The Escape Clause."
Even after his role in "The Suite Life," Stewart continued to gain notoriety with guest appearances on several popular television series, including "Bones" and "How I Met Your Mother." His acting credits continued up until 2013, with Stewart's last released entertainment role being Ollie in the 2013 comedy film "The Secret Lives of Dorks."
In recent years, Stewart appears to have taken a step back from acting. It would seem that Stewart has chosen to regain his anonymity. Though it's been years, Stewart still may surprise his fans and perhaps one day will return to the entertainment industry.
Camilla and Rebecca Rosso maintain a low profile these days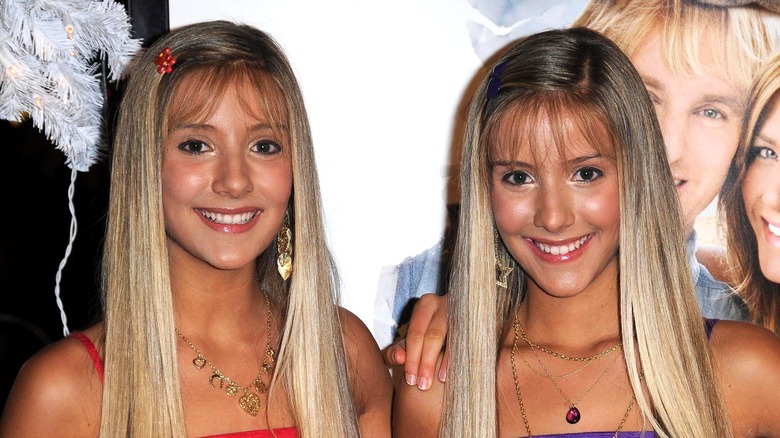 These charming British twins were best known for their appearances in seven episodes of "The Suite Life of Zack and Cody" as twins Janice and Jessica. They even reprised their roles on the series' spinoff, appearing in the 2010 episode "Model Behavior." Outside of their work on Disney Channel, Camilla and Rebecca Rosso, known as Milly and Becky, made their debut on the big screen, starring as Izzy and Annie Woods (Elle Woods' British cousins) in the "Legally Blonde" movie "Legally Blondes." The twins even got to meet Reese Witherspoon, according to a 2009 interview with Kidz World. It seemed as if the Rosso twins were headed for success.
However, the twins decided to take a step back from acting to focus on pursuing musical careers. Along with their sisters Lola and Georgina Rosso, they formed a girls' group called The Rosso Sisters. Though they never released a full album, the band released a single, "Hola Hola."
Unfortunately, after their mother's passing in 2015, the twins decided to take a step back from entertainment and have since kept a low profile. However, in 2020, TV Over Mind reported that both twins had gotten married in 2018.
The Suite Life of Zack & Cody actor Patrick Bristow teaches improv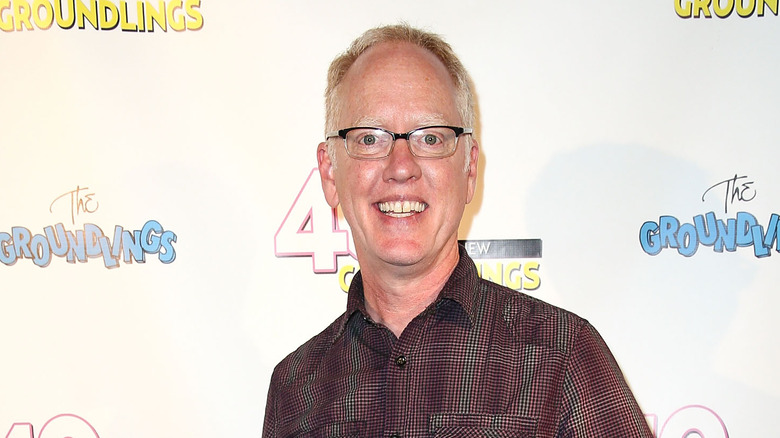 Fans of "The Suite Life of Zack & Cody" might know Patrick Bristow for his role as Patrick, the sarcastic maître d' at the Tipton Hotel's restaurant. However, his extensive acting resume hardly ended with his work on the sitcom series (via IMDb). The comedian, actor, and director has made appearances in a number of well-known series, including "Ellen," "Friends," and "Curb Your Enthusiasm."
Bristow has even appeared on the big screen in films, such as "Transformers: Age of Extinction" and 2013's "Pain & Gain." His more recent roles include the television series "SuperHero Diaries," "Criminal Minds," "AJ and the Queen," and "American Woman." Bristow's extensive credits prove that he's clearly versatile.
Outside of his acting pursuits, Bristow is the director of "Puppet Up! – Uncensored," an adult improv show that has toured worldwide. According to his personal website, Bristow also makes time to "teach improv classes" and "provide consulting services for entertainment based companies." In his personal life, Bristow has been in a long relationship with his husband, Andrew Nicastro, whom he married in 2010.
Sophie Oda runs an online vintage shop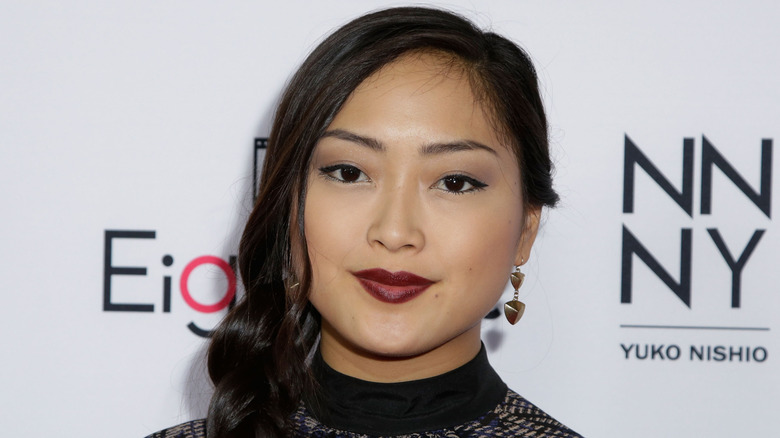 California native, Sophie Oda is known for her recurring role on "The Suite Life of Zack & Cody" as the clever Barbara Brownstein and for being Cody's girlfriend for a few episodes. She even made an appearance on the series spinoff, "The Suite Life on Deck," in the episode "Flowers and Chocolate." Aside from acting, Oda is also a singer and even appeared as a performer on "Star Search" in 2003 (via IMDb).
Outside of her work with Disney, Oda's had roles in popular television series like "The Big Bang Theory," "NCIS: Los Angeles," and "Hawaii Five-0." Oda has definitely branched out since her days on "The Suite Life." Still, this multi-talented creative has not limited herself.
In addition to her pursuits as an actor and singer, Oda also runs a Depop vintage shop called Public Secret, which boasts "mostly vintage, all sustainable" items for "2020 Queens." Of course, Oda have been creative in another area as well. She also has her own YouTube channel where she reflects on her industry experiences, which, of course, includes her time on "The Suite Life" playing Barbara.
Source: Read Full Article