'Love Hard': Where Was the Netflix Christmas Movie Filmed?
With the Christmas season upon us, Netflix has officially joined in on the holiday rom-com craze and introduced several original films for the holiday season. One of which is Love Hard — a hilarious comedy that everyone is currently talking about. Although the film has some serious U.S. city vibes, referencing both Los Angeles and New York, actual filming was far from its setting. (In fact, it wasn't even filmed in the U.S.!) Still, the film captured a lot of interest during its premiere for its unique modern twist and Asian representation. They also managed to pull in an incredible cast that you've likely seen before. Keep reading to learn more about where, exactly, Love Hard was filmed.
Where was 'Love Hard' filmed?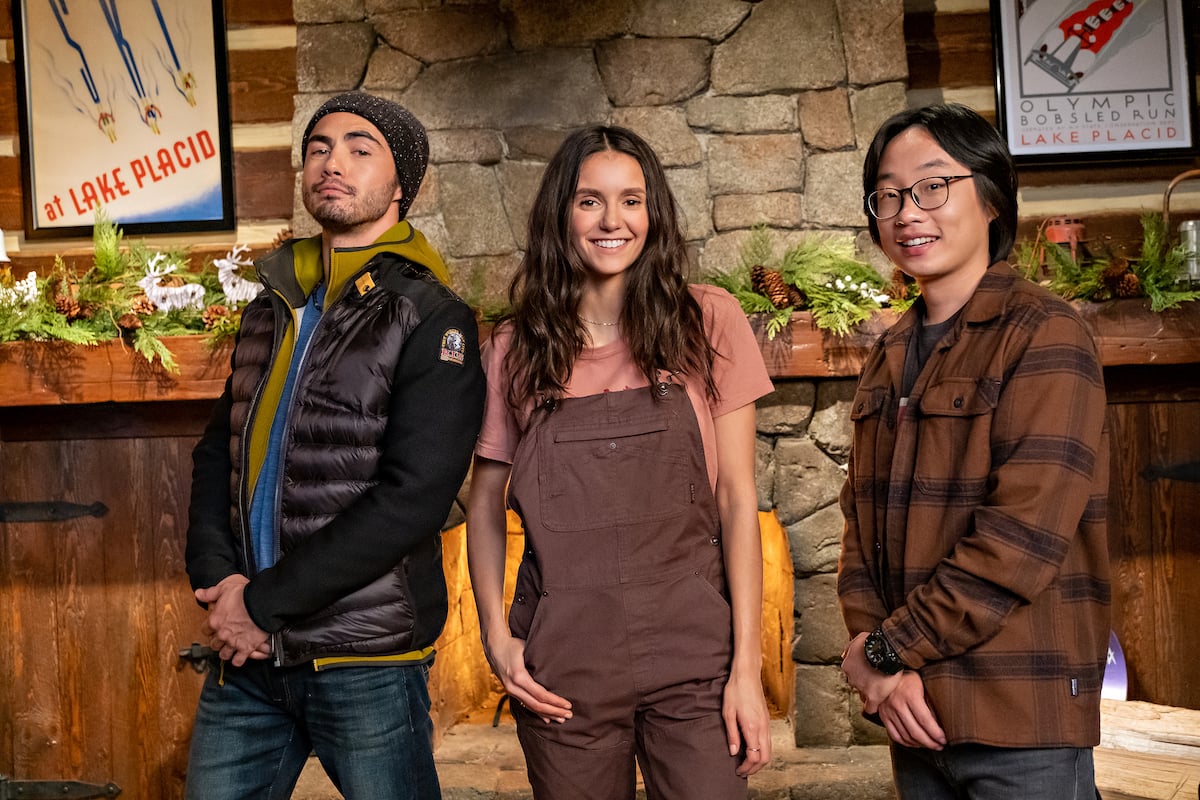 Since its November premiere, Netflix's new holiday film has earned decent ratings from notable critics and some great reviews from fans who were impressed by how well Asians were represented in the film.
IMDb gave the film a 6.3 out of 10, Rotten Tomatoes rated Love Hard in the middle at 50 percent, and Metacritic went a touch lower with 42 percent. On the other hand, 86 percent of Google users liked the movie, and some even raved about it in the comments. 
"The cast is great; so good to see the representative just being there without having to do anything stereotypical," Elizabeth Au wrote on Google. "Subtle hints of East Asian culture really shone through especially towards the end where *spoilers alert* the dad found out Josh was into candle-making and wanting to make a business out of it."
"He simply said, 'If my son likes making candles, he likes making candles,'" Au continued, "It is such a quick but profound statement as an Asian because instead of being 'disappointed' in the son doing something that is out of the norm for guys, he simply accepted and supported Josh."
Here's why you recognize the cast
This isn't the first time you've seen leading man Yang in a project that is being praised for its Asian representation. You likely recognize Yang from Crazy Rich Asians as Bernard Tai or his 30 other projects. Currently, he's working on three more projects: The Monkey King, Me Time, and Easter Sunday.
Likewise, the film also premiered another Crazy Rich Asians star you know — Harry Shum Jr! In the film, he played Josh's attention-seeking brother Owen. Away from the movie, fans know him from nearly 50 other projects.
On the other end of the love triangle is Tag, played by Barnet. You've likely seen him in his most popular projects like Never Have I Ever, Agents of S.H.I.E.L.D., and S.W.A.T. He also has three more projects in the making: Innocent Goodbye, Apophenia, and Samurai Rabbit: The Usagi Chronicles.
Then there is Love Hard's leading lady Dobrev. She has been in nearly 50 projects, with most fans recognizing her from The Vampire Diaries, Degrassi: The Next Generation, and The Perks of Being a Wallflower. She's currently working on Redeeming Love, Sick Girl, Reunion, The Out-Law, and Woman 99.
Source: Read Full Article