Sony Keeping Spider-Man Franchise Alive with New Spinoff Movie
Disappointment over the Spider-Man custody battle between Sony and Disney/Marvel still hasn't waned, and fans are still holding out hope that Disney will be willing to make concessions at some point.
Fret not, Spider-Man fans, because another story in the Spidey-verse is on the horizon. Sony is keeping the mythology alive with a different character from the comics, and she's not an angry villain.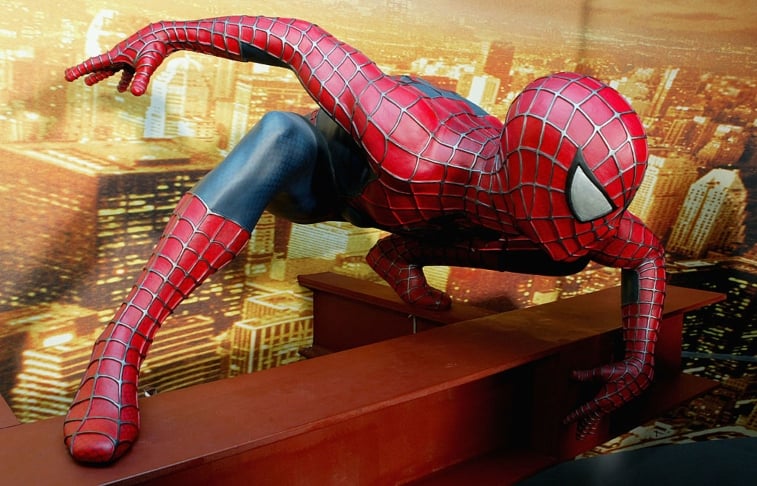 A Madame Web movie is in the works
As reported by Collider, Sony has greenlit a Madame Web film based on the comic book character who first appeared in the '80s. Her real name is Cassandra Webb and she first became tangled up with Spider-Man when he rescued one of her students.
According to her Marvel bio, she's amutant who's been blind her entire life and has a rare neuromuscular conditionthat hinders her ability to move. Because she's attached to an apparatus tohelp her function (created by her husband), it gives her the appearance ofhaving a web.
But she is a poweful psychic medium who also possess the gift of telepathy. Throughout the comics, Madame Web has been an elderly woman, but there were occasions where she was able to reverse her aging.
With that in mind, she could be the older or younger version of herself in a movie. She and Spider-Man are allies, and she's also worked with the Spiderwomen in the series.
Who's behind the project and what fans think
Matt Sazama and Burk Sharpless will be handling the script for the film, the same team behind another upcoming Spider-Man universe film. They've also worked on fantasy movies Gods of Egypt, Dracula Untold, and The Last Witch Hunter. Although the studio hasn't confirmed any details, it's thought that Sony's Palak Patel will oversee the movie.
Fans have mixed reactions to the news, and social media comments run the gamut from "cool" to "excited" to "Madame Web of all people?"
Many believe that other Spider-verse characters are more worthy of solo films at this juncture, and some don't believe this project will even get off the ground. Yet, others like the idea of seeing her in a spinoff.
The Spider-Man cinematic universe grows with Morbius the Living Vampire
Sazama and Sharpless wrote the screenplay for Morbius, a 2020 release starring Jared Leto. Also based on the comic book character, the story follows scientist Michael Morbius who's afflicted with a blood disease that he unsuccessfully tried to cure with vampire bat DNA.
His unfortunate results caused him to wind up with a form of vampirism. Along with being bloodthirsty, he has the super-abilities of speed, strength, and healing. He's a known foe to Spider-Man.
While Leto is playing the anti-hero Morbius, Matt Smith and Tyrese Gibson are also part of the cast. The film is due to hit theaters next year in July.
Sony Pictures currently owns the film rights to Spider-Man, something it's held since 1998 along with roughly 900 other Marvel characters.
The studio wants to continue to grow its Spider-Man franchise, so moviegoers will continue to see stories with Venom, Morbius, Madame Web and others in his web for the next few years.
Source: Read Full Article