10 Crazy Expensive Things Mariah Carey Has Bought
Mariah Carey is the ultimate diva and her numbers are impressive. In the last three decades, she has received 215 awards, including five Grammy, and has a net worth estimated at $500 million, according to Money. In 2015, she signed a $50 million contract to perform in Las Vegas and became one of the highest-paid female singers in the world.
RELATED: 10 Crazy Expensive Things Will Smith Has Bought
In her personal life, there is just one word that can describe Carey's lifestyle: Lavish. She is famous for having huge expenses and never thinking twice before spending money on something she wants. Here is a list of some expensive things the singer has bought.
Click the button below to start this article in quick view
10

A piano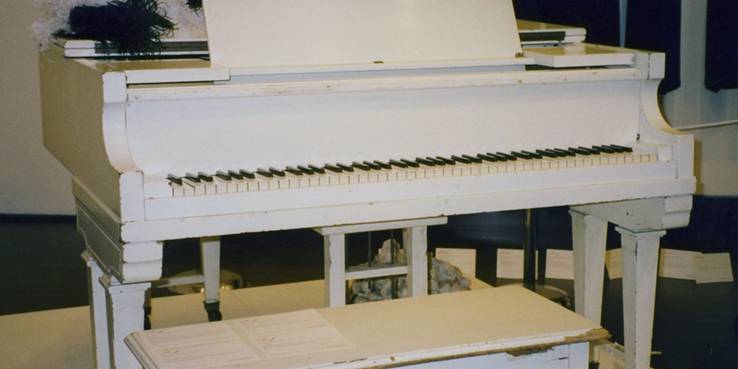 To be fair, this is not just a random white piano. It is the one that belonged to Marilyn Monroe. She bought it in an auction in 1999 and paid more than $600,000 for it.
"It's my prized possession," she told Vogue. The piano remains in her immense closet in New York and is surrounded by Birkins and Chanel purses. The singer is a big fan of Marilyn Monroe and has other items that belonged to her, but the piano is by far the most expensive one.
9

Spa for her dogs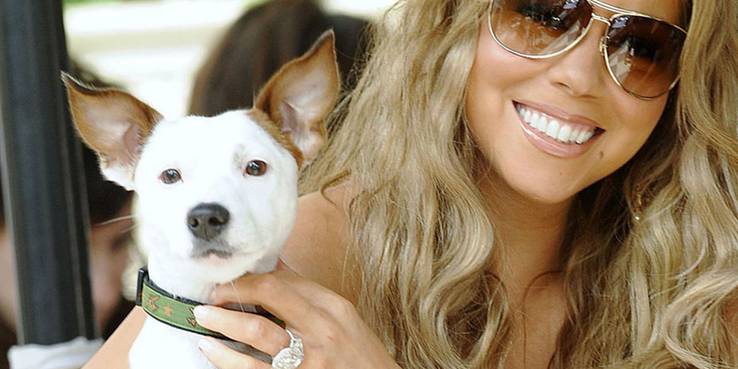 Receiving a massage, manicure, and facial treatment seems like a fantastic spa day anyone would dream about, right? However, this is just a regular day if you are a Mariah Carey's dog.
RELATED:  The 10 Most Expensive Cat Breeds, Ranked
The singer has eight dogs, and she spends $46 thousand per year with their grooming. Among the treatment they receive are blueberry facials and Thai massage. She also doesn't hold back to pay for luxury hotels for her pets and they also follow her on first-class flights.
Mariah Carey wants her dogs to have the best life money can afford. She often shares images of them being pampered.
8

Flowers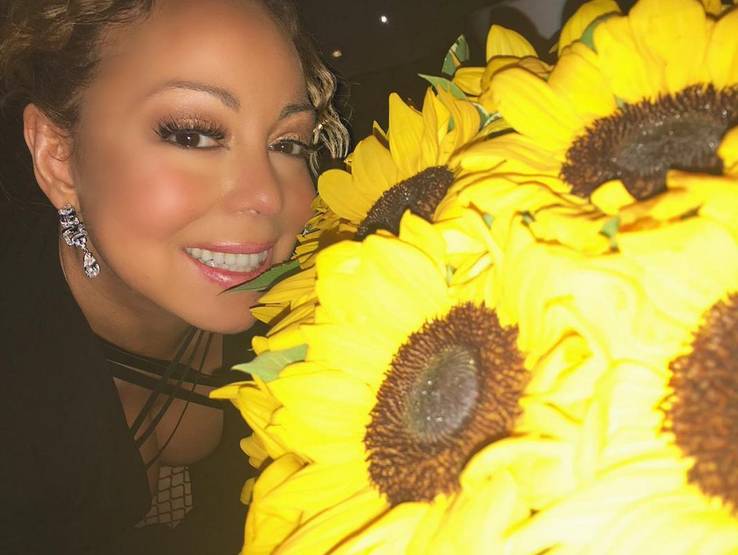 Who doesn't like to receive flowers? But Mariah Carey doesn't wait until someone gives it to her. She spends $100 thousand per month on flowers for herself and she receives them in any part of the world. However, she never revealed what her favorite type was.
Unfortunately, not everybody shares her passion for flowers. Rumors say that this costly habit resulted in some fights with her ex-fiance, the billionaire James Packer. The relationship ended in 2016, but Mariah is still happy and posting pictures of flowers on her social media.
7

A personal chef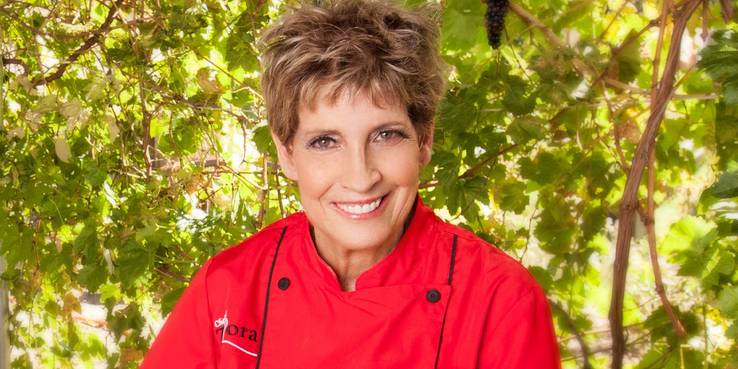 Unsurprisingly, Mariah Carey has a chef that follows her around the world and is responsible for all her meals. Zipora Einav, famous for working with celebrities like Pierce Brosnan and Scarlett Johansson, worked for Mariah for many years. Her salary was not revealed, but considering her background, we assume it was a significant investment.
RELATED:  The Net Worths Of Your Favorite Celebrity Chefs
The chef revealed to Metro that she had to go to food markets to pick up ingredients, so Mariah could have a taste of the local cuisine. Einav is very discreet and did not give details about how it is to work for Carey.
6

Restaurants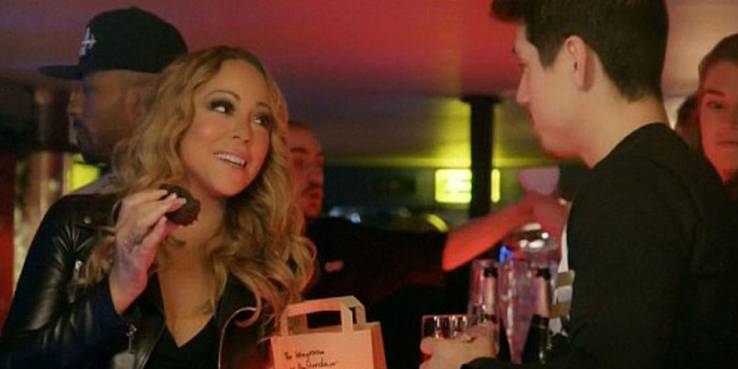 Mariah Carey has a personal chef, but it doesn't mean she is saving money on restaurants. She loves eating the finest food and she is often spotted in the most expensive places. One of her favorites is Craig's Restaurant in West Hollywood. According to E! News, she already spent $1.500 thousand on a dinner there.
While many A-list names like to have a quiet dinner and go unnoticed when they are in public, Mariah sometimes asks for an 'entrance song,' so people are aware she is entering the restaurant.
5

Jewelry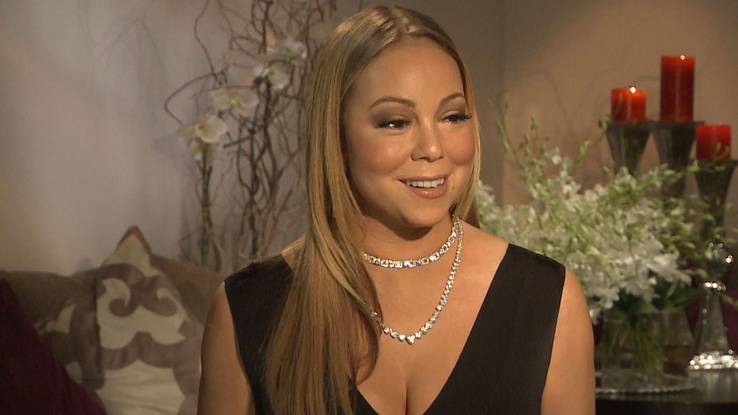 Mariah Carey took it seriously when Monroe said that diamonds are a girl's best friend and she has a priceless jewelry collection. Her ex-husband once talked about how difficult it is to give her new jewelry.
"My wife has so much jewelry, so I've got to be really creative when I give gifts", Cannon told Extra after giving her a pink and white diamond necklace with the name of their children on it.
Mariah also received a 35-carat diamond ring from her ex-fiance. According to Vanity Fair, it was worth $10 million and she kept using it even a few years after they broke up.
4

Renting a mansion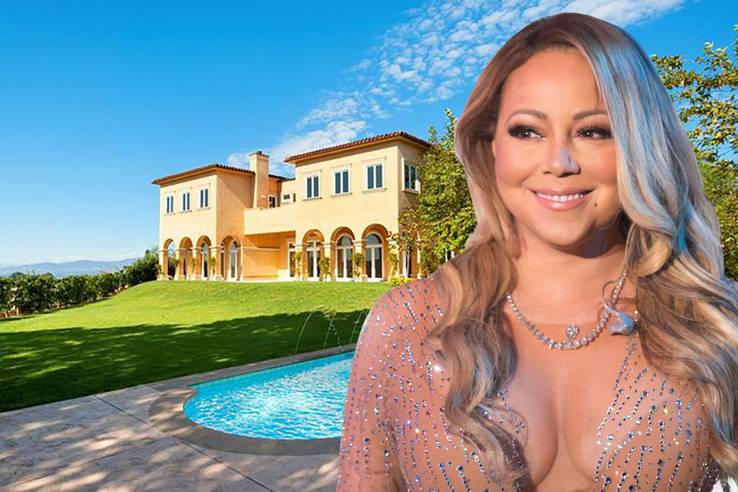 In 2016, Mariah Carey had to sell the mansion she shared with her ex-husband in Bel-Air. Two years later, the singer rented a place in Los Angeles that costs $35 thousand per month, that means $420 thousand per year. For some people, it is enough money to buy a house.
RELATED: 10 Crazy Expensive Things DJ Khaled Has Bought
The 10.337 square-foot property has all fancy features a star like Mariah could want. The garage has space enough for five cars, there is also a spa, guest house, and fountain. The master suite has a terrace and two bathrooms.
3

Her Closet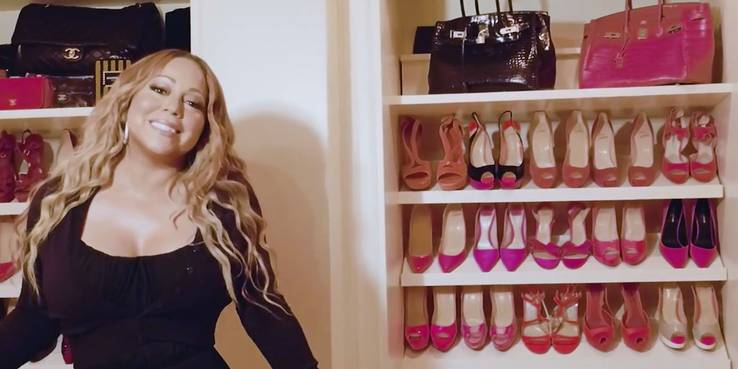 Mariah Carey used multiple rooms in her house to build a closet. She showed the immense area during a guided tour for Vogue in 2017. During the video, her fans had a glimpse of her several gowns, lingerie, purses, accessories, and more than a thousand shoes. It is impossible to calculate how much her closet is worth, especially because some collectible items that belonged to Marilyn Monroe on it.
"I'm not as casual as most people, but I guess I could be", she said during the video. We will have to disagree.
2

Arm Sling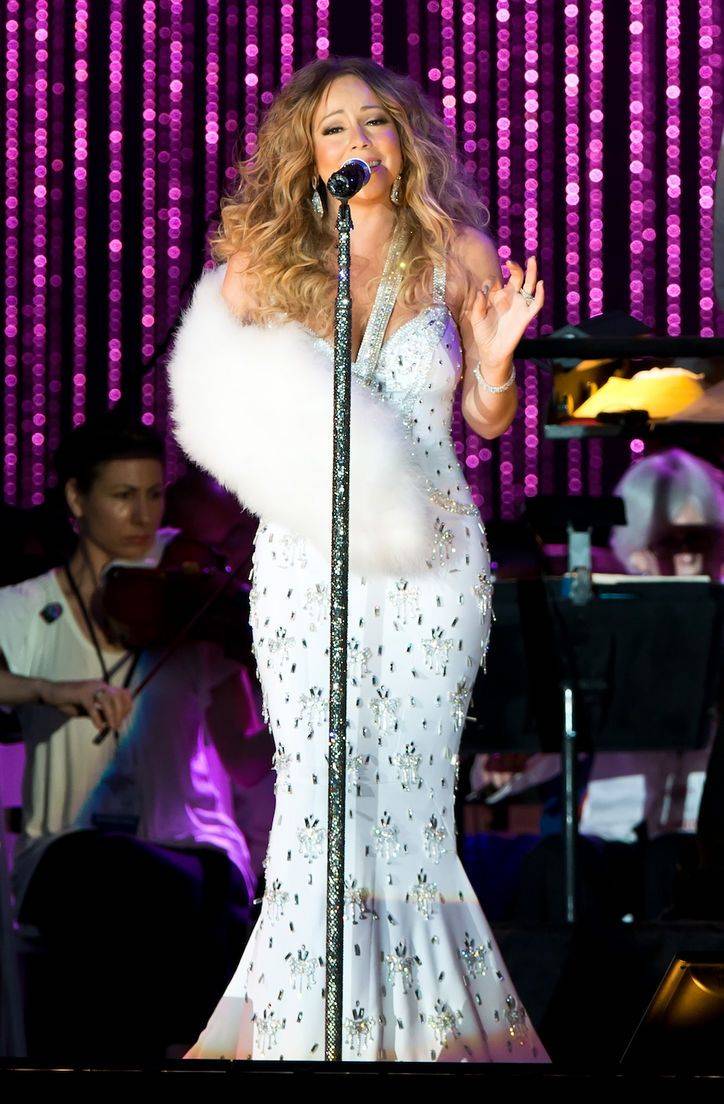 Mariah Carey dislocated her shoulder in 2013 and she had to perform at the Major League Baseball All-Star Charity Concert. She posted on her social media that she would be wearing a "fashionable sling" for some weeks and people assumed it was a joke. It was not. The singer showed up on the event wearing not one, but three designed slings matching her gowns. She would not let a dislocated shoulder ruins her looks!
The singer appeared wearing a sling covered with jewels just like her dress. The second one was made of fur and the last one resembled a fancy wing.
1

Vow Renewal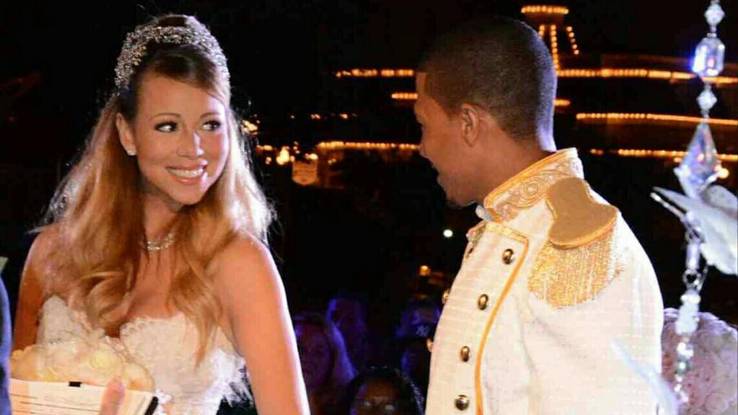 In 2013, Mariah Carey and Nick Cannon celebrated their 5th anniversary and had a magic vow renewal. The couple rented the Sleeping Beauty's Castle in Disneyland to have the ceremony. Mariah arrived on a crystal carriage, wearing a princess-like dress. Cannon was dressed as the prince and their twins had similar clothes. The couple received 250 guests and also offered a dinner to celebrate the occasion.
According to E!, it is possible to rent Cinderella's castle for $135 thousand. It is always available after 8 pm when the park closes. Mariah and Nick Cannon spent at least $180 thousand for that magical night.
NEXT: Couples With Cash: 10 Celebrity Power Couples That Are Worth A Fortune
Tags:Mariah Carey
Source: Read Full Article