A Comprehensive Guide to Every Easter Egg You Missed in Taylor Swift's 'You Need to Calm Down' Vid
Taylor Swift released her "You Need To Calm Down" video this morning, and as is her general schtick, it's packed full of easter eggs that fans have already taken to Twitter to discuss (including the symbolism of the end of the Katy Perry feud).
In an interview earlier this year, Taylor shed some light on how she picks these easter eggs. "A lot of the time, I'll pick something that symbolizes something else, like I'll pick a snake as the mascot for feeling misunderstood, or, you know, being somebody who's not going to strike unless they're stepped on, or a butterfly which is like, breaking free of that darkness and fluttering into the light," she said. She also loves the number 13, so that's really present in her videos.
Because I am a nice person, I've compiled all of the easter eggs from "You Need To Calm Down" for you here, to save you some time/energy/screenshots. Let's get to talking, shall we?
First, let's discuss every instance of Taylor's favorite number, 13, appearing in the video. There are 13 numbers on this watch.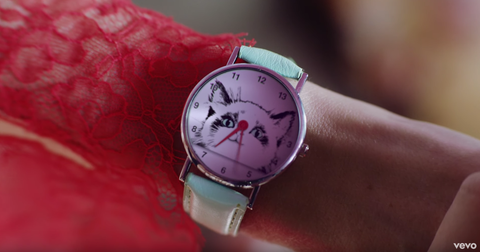 There are 13 rhinestones on her glasses.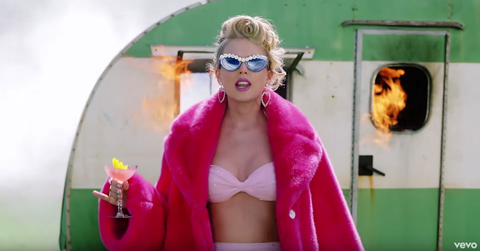 There are 13 stars on her jacket here, and she's wearing a 13 necklace.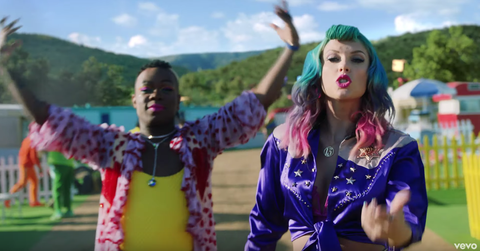 Now let's move on to potential album clues. There are… a bunch. First, did you catch this casual "Lover" reference?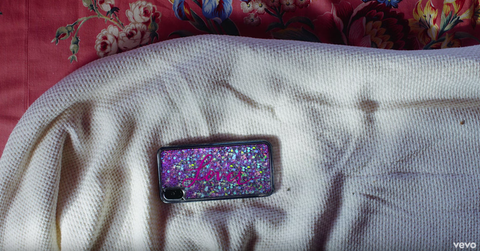 The mailbox here says "Love Letters Only," which could be a song title.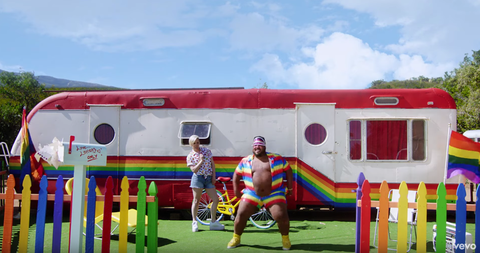 Hayley Kiyoko shot an arrow into the number five, which fans think could mean she's making an appearance on the fifth song of the album.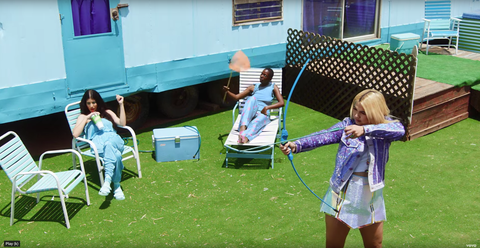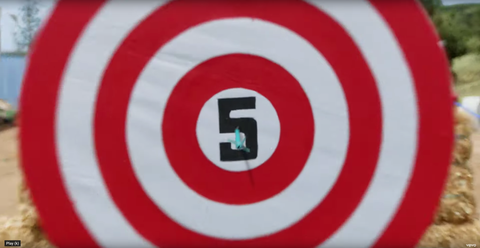 The tattoo Ellen DeGeneres got in this scene says "Cruel Summer," which people think could be a song title, too.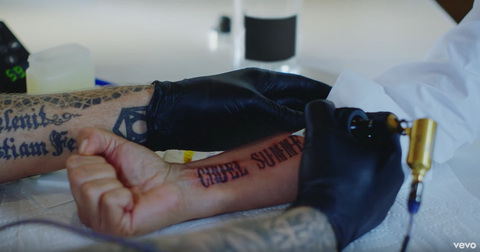 Fans also figured out that the video was filmed a while ago, because Ellen had the tattoo when Taylor went on her show a few weeks ago. You can see it peeking out of her shirt here. That's really not a clue so much as a fun fact.
THE VIDEO WAS ALREADY SHOT WHEN TAYLOR WAS ON ELLEN
ELLEN HAS THE TATTOO #YNTCDMusicVideo pic.twitter.com/huTwxmVYCO
Okay, now that we have those out of the way, let's move on to general trivia and fun things.
There's a painting of a quote on the wall from an iconic interview with Cher from 1996. She started by saying, "I think men are the coolest, but you don't really need them to live," and continued with, "My mom said to me, 'You know, sweetheart, one day you should settle down and marry a rich man. I said, 'Mom, I am a rich man.'" This could be a song title or just a badass quote thrown in there.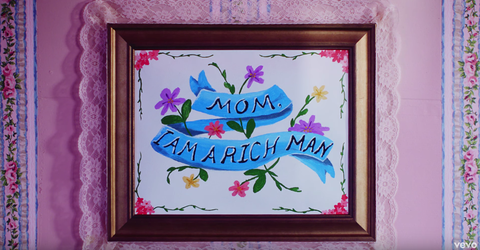 The white cat figurine here is probably a reference to Taylor's own cats.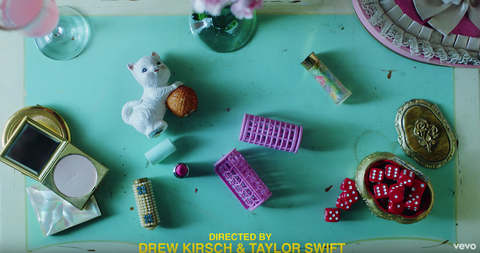 The scene in the pool feels like a direct reference to Legally Blonde.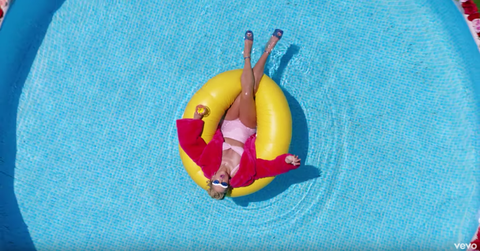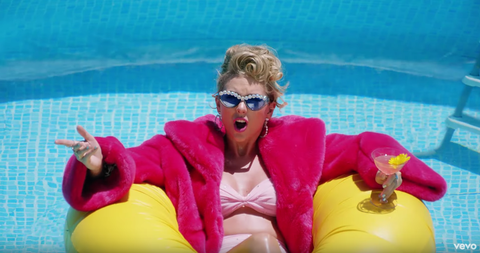 Remember this iconic moment?
The "Pop Queen Pageant" scene shows a ton of the most iconic women in pop, represented by drag queens.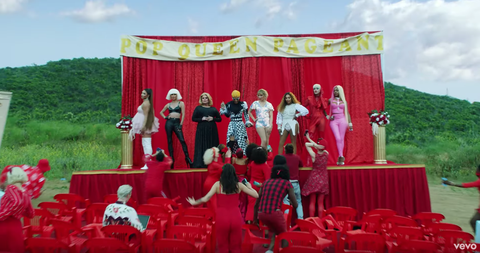 Anyone catch the snake turning into butterflies in Taylor's back tattoo?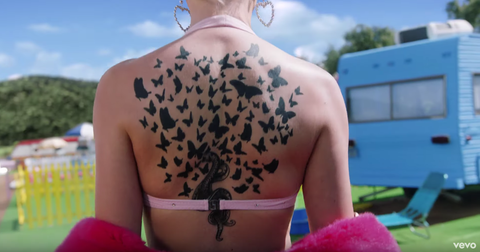 This is a harder reference to see, but this is Ryan Reynolds painting the Stonewall Inn in New York City, which is a legendary gay bar and historic landmark which was the site of riots in 1969 that many say sparked the gay rights movement.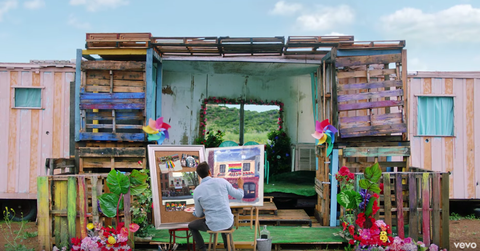 And last, but certainly not least, this reunion with Katy. It's monumental on its own, but if you think about the costumes they're wearing, the fries and burger come together to create, wait for it, a happy meal. BYE.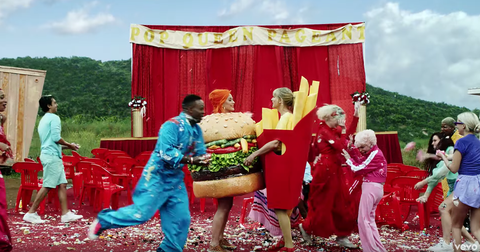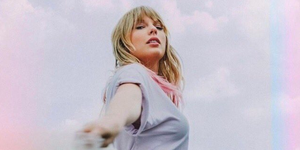 Source: Read Full Article