Jessica Simpson Shares Memory From 'Newlyweds' With Nick Lachey
Jessica Simpson was already a popular singer when she married Nick Lachey in 2002 but their MTV reality series Newlyweds Nick & Jessica only made her more famous. Though things didn't work out between her and Lachey, she's spoken about him with love and respect mostly since their split. More recently, she shared a fond memory of her time on the show in a social media post.
The reality series showcased the couple's marital life together
Simpson and Lachey dated for about six years before marrying. The Jessica Simpson Collection fashion brand owner remained a virgin until their wedding night, citing her Christian faith. From the moment they said "I Do," MTV cameras filmed their lives for the reality series.
The show aired over three seasons and followed them as they tried navigating their new marriage, living together for the first time, and their budding careers. Simpson's naive personality and spoiled nature made her a hot topic. But despite some criticism of Simpson being a "dumb blonde," her star rose.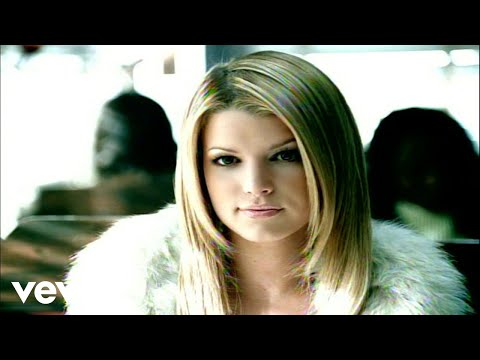 Issues in their marriage featured on the show included maturity differences, whether or not they'd start a family, and their hectic schedules. By the time season 3 ended, the pair were rumored to be separating. Simpson is the one who filed the divorce paperwork.
In an interview with Rolling Stone in 2005 a year after the divorce announcement, Lachey explained how he knew the two were not going to make it. "I'll tell you how I knew my marriage was over. I was told," he said at the time per Us Weekly, alleging "With You" singer pulled the plug on their relationship in a limo after the American Music Awards. "She said something about how we hadn't really been getting along and then said, 'I think I want a divorce.' That blindsided me. I basically said, 'Please, let's sleep on it.' But when we woke up the next day, Wednesday morning, she was still sure."
Jessica Simpson shares fashion throwback she wore on 'Newlyweds'
Simpson doesn't have the fondest memories of herself on the show. Though it helped her career, she says she grew to resent having cameras around and the public believing she was less than smart due to her on-camera antics.
Still, Simpson doesn't regret the show nor does she feel it was the cause for their split. During an interview on The View in 2020, Simpson said: "It is hard to be on camera. I mean, we started shooting like six weeks into our marriage," she explained. "I couldn't stay in something that felt destructive, and I needed to be free to be myself and to grow up. He was 8 years older than me. I had a lot of learning to do to really be at the place where I could be a wife."
Luckily, the fashionista is able to look back on that time and smile sometimes. In fact, she recently shared an Instagram post of her in an ensemble that she donned on the show 20 years ago. "Fun fact – I wore this Gucci skirt promoting the first season of Newlyweds at 22yrs old on Craig Killburn (@rachelzoe remember this?)" she captioned a photo of her wearing the black Gucci skirt.
How she feels about her ex today
Simpson and Lachey have both since remarried and both have children with their respective spouses. As for Simpson, she opened up about their marriage and divorce in her memoir, Open Book. Lachey says he did not read it and doesn't ever intend to as he lived through it. But neither have any ill will toward one another.
Source: Read Full Article