Where Is Ed Sheeran From and Is He Married?
Ed Sheeran's name has been making its rounds thanks to the new song he just dropped with Justin Bieber. The single popped up in the No. 2 slot on the Billboard 100 bringing a flood of attention to the two performers. While it isn't the first time Sheeran has experienced instantaneous success from a song, fans can't help but be excited about the collab.
Considering just how popular this new collaboration has been, Sheeran's bound to have made plenty of new fans with "I Don't Care" — fans who have burning questions about his claim to fame.
Where is Ed Sheeran from?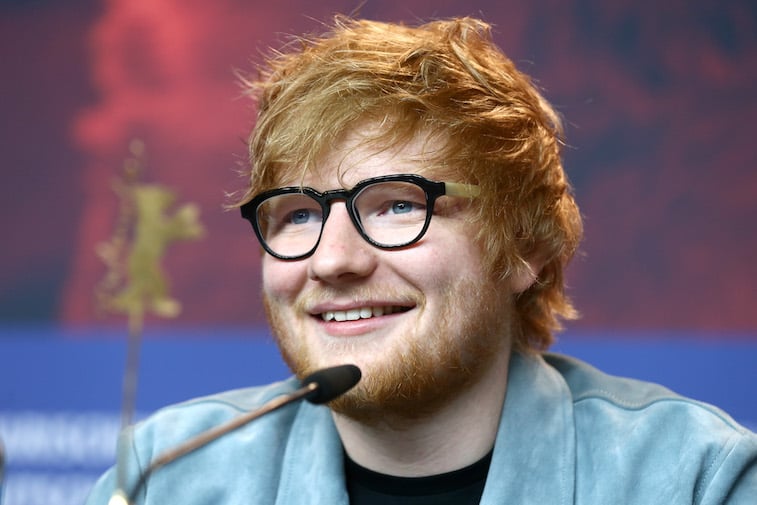 Sheeran was born Edward Christopher Sheeran on February 17, 1991, in Halifax, West Yorkshire. Sheeran started out his music career in his hometown before making the moves to London to take his musical pursuit to the next level.
By the time he put out his first album, +, he had already released numerous EPs over a six-year span.
How successful were Sheeran's earlier albums?
When Sheeran put out + he couldn't have imagined just how amazing it would be. The album skyrocketed to the No. 1 slot in many countries and ultimately became double platinum certified. Many of the songs on this album went on to become iconic tracks that would bolster Sheeran's path to stardom.
His second album, x, also did extremely well. Thinking Out Loud peaked at the No.2 spot on the Billboard 100. The song went on to win a Grammy Award for Song of the Year as well as Best Pop Solo Performance.
Afterward, Sheeran's next chart-topper was the iconic "Shape of You." The trending track landed him another Best Pop Solo Performance award and the album it came on, ÷, was awarded Best Pop Vocal Album of that year!
How has Sheeran balanced his personal and professional life?
Sheeran doesn't just perform tracks, he's also the mastermind behind the lyrics and musical notes themselves. Juggling performing, writing, and producing must be all-encompassing, but that doesn't mean the Grammy-award winner doesn't have a personal life.
As it turns out, Sheeran has been locking lips with his longtime girlfriend, Cherry Seaborn, for quite some time.
The two met while attending Thomas Mills High School in Suffolk, England. While their dating history is under wraps, what is known about the pair is that their fairy tale didn't necessarily begin there. Sheeran decided to drop out in order to chase his dreams while his lady love went on the pursue a degree in molecular biology from the prestigious Duke University.
While they didn't officially rekindle their romantic connection until 2015, it's clear Seaborn has been an important part of his life! Back in 2016 when Sheeran took a break, it was Seaborn who inspired the rising star to take some "me" time.
Are Ed Sheeran and Cherry Seaborn married?
Sheeran flies so far under the radar that he was able to get married without the world knowing it. The beautiful couple finally tied the knot last December.
Instead of going the gaudy route, Sheeran and Seaborn opted for a private wedding at their home in Suffolk, England. With only 40 friends and family member in attendance, it's no surprise that the news is just getting around to his fans now.
"Ed got married a few days before Christmas. It was very quiet — just Ed's oldest school pals, limited family and the priest. He wanted no fuss and he wanted it to be something entirely for them — just a tiny winter wedding… Neither of them were that fussed about making a big deal about it." – The Sun
With a beautiful and quiet wedding behind them, one that both of them wanted… it's easy to see that the pair are a match made in heaven!
Source: Read Full Article