'90 Day Fiancé': Andrei Tells Elizabeth's Brother He'll 'F*ck Him Up' in New Sneak Peek; Do They Fight?
90 Day Fiancé stars Andrei Castravet and Elizabeth Potthast Castravet flew to Andrei's home country of Moldova for their second wedding on recent episodes of the fifth season of TLC's 90 Day Fiancé: Happily Ever After. Elizabeth and Andrei hoped to build their young daughter Eleanor's relationship with her grandparents and baptize her in his religion after they married for the second time.
But Andrei's tension with his in-laws is well-known among 90 Day Fiancé fans. Elizabeth worried that things would go downhill once her relatives arrived to celebrate the event.
And Elizabeth's worst nightmares came true at a dinner attended by Andrei's family and friends alongside Chuck Potthast, Elizabeth's dad, and Charlie Potthast, her brother. After Charlie and Chuck peppered Elizabeth's husband with one too many questions about his past as a police officer in Moldova and his move to Ireland, Andrei and Charlie repeatedly threatened to fight each other physically.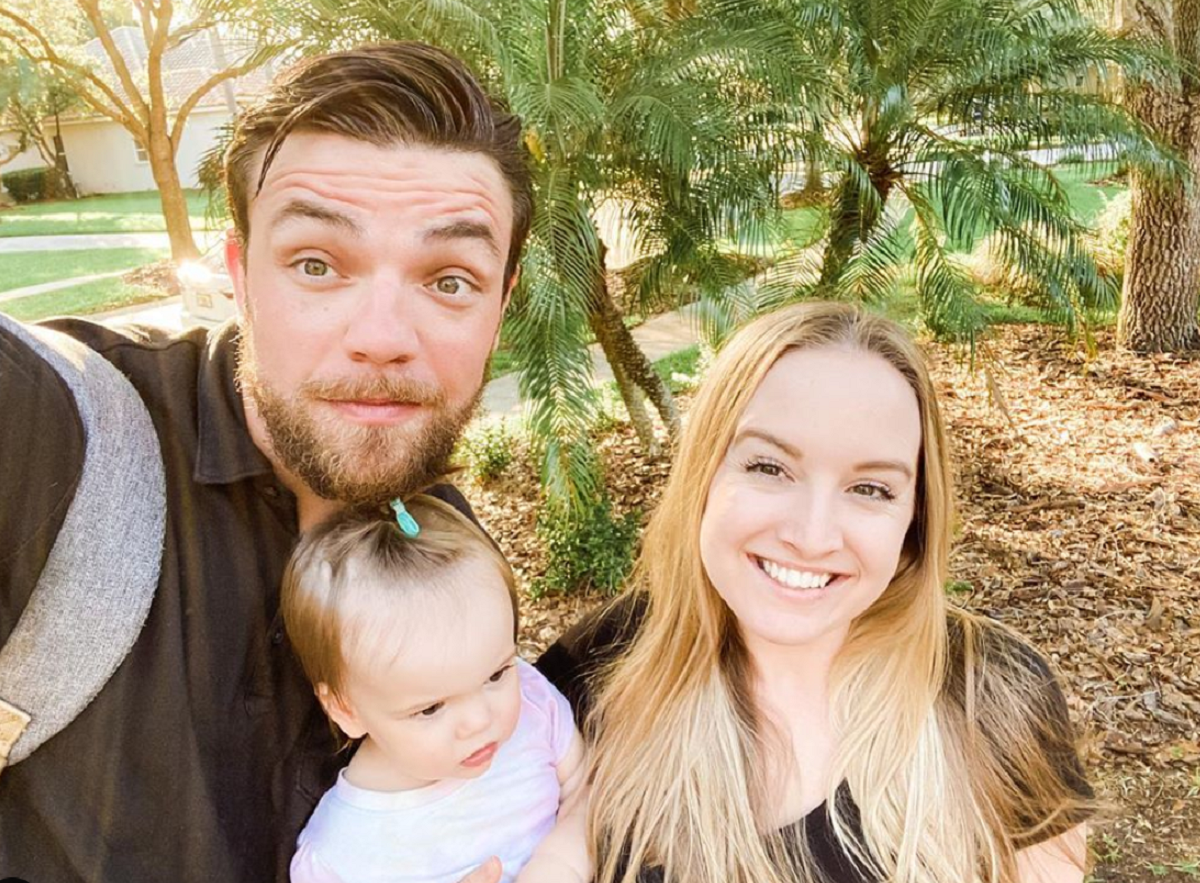 Andrei threatened to 'f*ck Charlie up' after a fight
At a tense dinner (and plenty of drinks) with Chuck, Charlie, and several of his friends and family members, Andrei seemed to feel hounded by his in-laws' many questions about his past.
Finally, when Charlie turned to his sister and asked her to "speak up" in defense of her dad and brother, Andrei had had enough.
"Shut the f*ck up, dude," Andrei told Charlie across the table.
"You shut the f*ck up," Charlie shot back.
"You're gonna f*cking take it outside, man," the 90 Day Fiancé star demanded, seeming to threaten Charlie with a physical fight.
"What's good? What's good?" Charlie taunted Andrei.
Meanwhile, Andrei chanted back, "What are you gonna do, dude?"
The pair scrambled to their feet for a brief scuffle, pushing and grabbing each other (although it never came to blows). Andrei's brother and friends, as well as Elizabeth, desperately tried to separate the two men and calm them down. They eventually succeeded—and both Andrei and Charlie sat back down, although they continued their argument.
"In America, we do what the f*ck we want and we say what the f*ck we want," Elizabeth's brother declared.
"I'll f*ck you up, man," Andrei threatened Charlie.
Elizabeth pushed back against her husband's treatment of his in-laws
For her part, Elizabeth was horrified and embarrassed by both her husband's and her brother's behavior. 90 Day Fiancé producers asked Elizabeth what had gone down, and she seemed just as confused as anyone.
"I don't know," she said, visibly shaken. "I just started hearing a bunch of, 'f*ck you, no, f*ck you,' and then they just got up. I don't know what the f*ck is going on. But they're both at fault, and that's no way to behave. This is not okay."
Once they both sat down, Charlie began to push back yet again against Andrei's behavior.
"Dude, we flew all the way out here and you're trying to fight me?" he challenged him.
"I don't give a f*ck," Andrei told his brother-in-law angrily. "Go back to your f*cking country."
"I will. I'll be happy to," Charlie shot back.
Andrei turned to his wife and demanded that she defend him over her father and brother.
"You have to tell them now, like, this is not f*cking America," he told Elizabeth.
But Elizabeth reminded her husband that they should be treating their guests with respect.
"Baby, they're here as guests of your country," Elizabeth admonished her husband. "You don't treat them that way."
Andrei's family members warned him that he should calm down
While Andrei didn't show any signs of calming down, even his family members seemed to think he should back off a bit.
"Andrei, put your fire out a bit," his sister-in-law, Ina, advised him. "Have a little respect for them. That's your father-in-law."
Meanwhile, Radu, Ina's husband and Andrei's brother, stayed calm as well and seemed to want to understand the root of the issue. He turned to Elizabeth's brother and asked him why he'd gotten so angry.
Charlie defended himself, retorting, "He wanted to fight me. What are you talking about? I don't have any problems, dude."
Radu seemed to think the problem might lie with how much he and Andrei had been drinking that night.
"Charlie, let me say, I think that the problem is just alcohol," he speculated.
"Alcohol brings out underlying problems," Elizabeth's dad agreed.
Radu even told 90 Day Fiancé producers that Andrei and Charlie seemed similar to him in many ways.
"I see similarities between Andrei and Charlie, of course," Andrei's brother admitted. "They are both pushy and they are also searching for—I don't think so, like trouble, but they are searching for something. They are always eager for a fight. But that is also the effect of alcohol."
Eventually, Andrei and Elizabeth decided to leave the dinner themselves. And Elizabeth was none too happy with her husband's attempts to fight her brother.
"Your behavior is out-f*cking-rageous. Outrageous," she yelled at Andrei as they headed back to their car. "Who behaves like that in front of all those people? That's f*cking embarrassing!"
But Andrei wasn't done. He didn't say much until he suddenly turned around and ran back to the restaurant, appearing to want to come to blows with Charlie and solve their problems with his fists once and for all.
"Come on. I'm gonna f*ck him up. I'm telling you," the 90 Day Fiancé star yelled at Elizabeth as she tried to pull him away from the door.
"Babe. You're not fighting my brother," she exclaimed in horror as the sneak peek ended. "You're insane!"
Source: Read Full Article