'All of Us Are Dead': Yoon Chan-young Wants His First Love Experience to Be Like 'La La La Land'
Netflix's All of Us Are Dead Korean drama is still a global sensation. As the storyline focuses on high school students trying to survive a zombie outbreak, there are still small coming-of-age romances. Fans of the K-drama favored couples like On-jo and Cheong-san. They have been friends since they were children. All of Us Are Dead actor Yoon Chan-young explains what he hopes for when experiencing his first love, like his character.
'All of Us Are Dead' character Cheong-san is in love with his childhood friend
Part of growing up is having a secret crush and building the confidence to admit pent-up feelings. In All of Us Are Dead, Cheong-san and On-jo have been friends since they were children and live in the same building complex. There is one problem. Cheong-san has been in love with On-jo for years but has never told her. To make matters more complex, On-jo has a crush on Su-hyeok.
The main characters fight off zombies and the Jonas virus. In the midst of death, Cheong-san gets the confidence to tell her the truth. In the K-drama's final episodes, Cheong-san's devotion to his friends and On-jo has him sacrificing himself to save them. While Yoon's All of Us Are Dead character experienced his first love, the actor has yet to experience his.
'All of Us Are Dead' Yoon Chan-young understood love by watching 'La La Land'
All of Us Are Dead had a first for Yoon and his character. In the K-drama, Cheong-san shared his first kiss with On-jo before saying goodbye. The rising actor recently revealed it was his first kiss. With his first kiss checked off the list, Yoon has yet to experience his first big love.
According to Soompi, the actor was asked if he has experienced having a crush on someone. Yoon was honest and explained he has not, but watching Emma Stone and Ryan Gosling's La La La Land opened his eyes to the kind of love he possibly wants.
He watched the movie before entering high school. "I thought the film was so beautiful. I didn't really know what love felt like then, but I still thought the movie was so heartbreaking but beautiful. I thought that I wanted to experience love like that, but after entering high school, I spent all my time studying and practicing," said Yoon.
The actor explains dating became difficult as he dedicated himself to acting. When asked about an ideal type, Yoon is unsure but has an idea thanks to the movie. "I think I learned about love through films like 'La La Land,' so I guess my ideal type would be someone I feel connected to right when I first see them," said Yoon. Even the cast of All of Us Are Dead is aware of Yoon's fascination with the movie.
What is Yoon Chan-young's favorite movie about?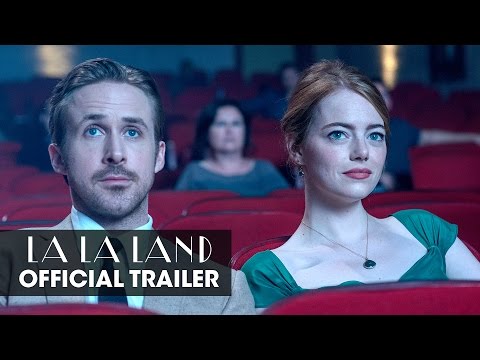 The 2016 musical romance movie La La Land stars Stone and Gosling in the lead roles as Amelia "Mia" Dolan and Sebastian "Seb" Wilder. Mia and Seb are both face difficulties in finding stability in their dreams to become an actor and jazz musician. They are drawn to each other over their shared interest to do what they love.
As they fall in love, the road to achieving their dreams becomes difficult, and they make hard decisions to support each other. Intermixed are dance numbers, singing, and what it means to fall in love and find your purpose. La La Land won in six categories at the Academy Awards including Best Actress.
Source: Read Full Article