'Below Deck': Kate Chastain Reveals What She Really Thinks of New Chief Stew Heather Chase
Below Deck welcomes another new chief stew and Kate Chastain thinks Heather Chase may be the new face of the series. Chastain, who didn't seem to have a lot of love for chief stew Francesca Rubi, recently said she was thrilled that Chase joined the cast, sharing that she thinks Chase may end up being a permanent cast member.
Kate Chastain thinks Heather Chase is the future of 'Below Deck'
Chastain has already met Chase. "I absolutely love her," Chastain said during a recent Instagram chat with Hollywood Life. "I feel like she is the one that will take the franchise for years to come. She's amazing. She's friendly, she's funny. [And] she's sweet. And I'm looking forward to seeing her show them all how it's done."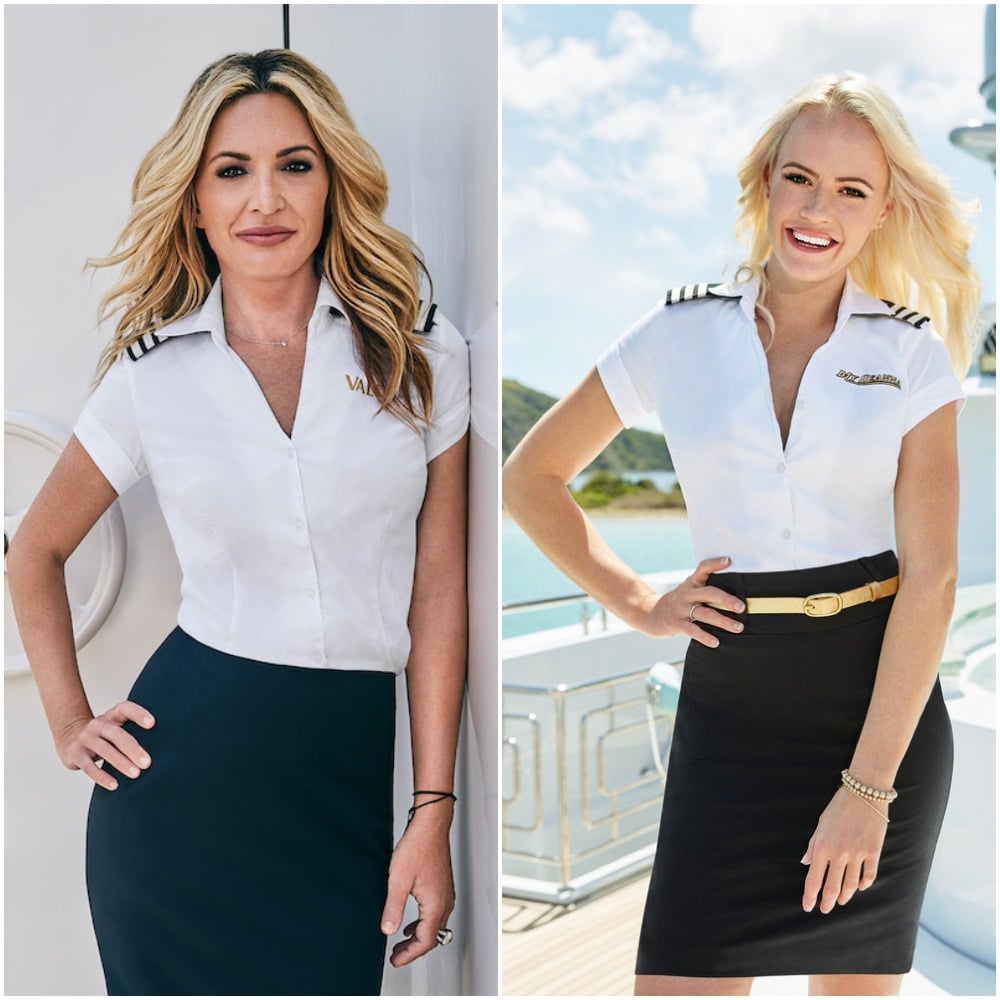 Chastain commented on Chase's Instagram share. "SHOW THEM HOW ITS DONE GORGEOUS," she wrote when Chase shared the Below Deck Season 9 trailer. Chase replied, "Endless love for you!!!!!" Captain Lee Rosbach added, "Welcome aboard kiddo."
Rubi was the first chief stew to take on the position after Chastain retired. Chastain shaded Rubi for some of the decisions she made during the season, including her reaction to two crew members sleeping in a guest cabin. "I seriously can't even count how many times I've slept in a guest cabin," Chastain tweeted during the season 8 drama.  
Did Kate Chastain give Heather Chase 'Below Deck' advice?
What advice did Chastain offer to Chase now that Chase is stepping into her former role? "Like I said, she is a very capable, intelligent … funny … she gets it," Chastain remarked. "I enjoy hanging out with her. I think the only advice I have for her, while it's airing is to not get too freaked out from week to week. Like social media people are disagreeing with why you made decisions. Because honestly, in the end, nobody really remembers anything anyways."
"But I think she's the one to do it and do it very well," Chastain added. "I mean she introduced herself to me. She drove down to Ft. Lauderdale. She came bearing gifts, she brought me the best cookie I've ever had in my life." Adding, "She's just a lovely, great girl." Chastain said Chase went the extra mile with the cookie gift and bought it from a custom bakery. "It was divine!" Chastain said.
Heather Chase has other 'Below Deck' friends too
Chase is also pals with Alex Radcliffe and Anastasia Surmava from Below Deck Mediterranean. Radcliffe shared a photo with Chase on Instagram. "So pumped the secret is out that one of my best friends in the yachting world is the chief stew of the new season of below deck. I can honestly say she's one of the most genuine/ kind hearted human I know," he captioned the photo.
Surmava agreed and commented on Chase's Instagram trailer share. "EEEEEEEEE!!!!!! So excited!!!" she remarked. Chase replied, "Buckle up baby." Jessica More from Below Deck Med added on the thread, "Yeeeee Here we go boo." 
Below Deck returns for season 9 on Monday, Oct. 25 at 9/8c on Bravo and streams the next day on Peacock.
Source: Read Full Article