Chevy Chase Shocks Fans by Showing up in a Cane's Drive Through – a Little Bit Like Bill Murray
Saturday Night Live alum Chevy Chase surprised fans when he was the one taking their order and handing them their food from a Cane's drive-through window.
Chase shared a video working at a local Cane's: "When you stop by Cane's to grab a meal and they put you to work," he wrote on the video as fan drove up to the window to get her food. Chase is seen behind the counter going handing out bags of food – but also looking for his own order.
Chevy Chase is Cane's 'Employee of the Month'
Chase captioned the Instagram video, "Box Combo, HOLD THE SLAW!" He tagged the restaurant and added the hashtag, "Cane's Ambassador."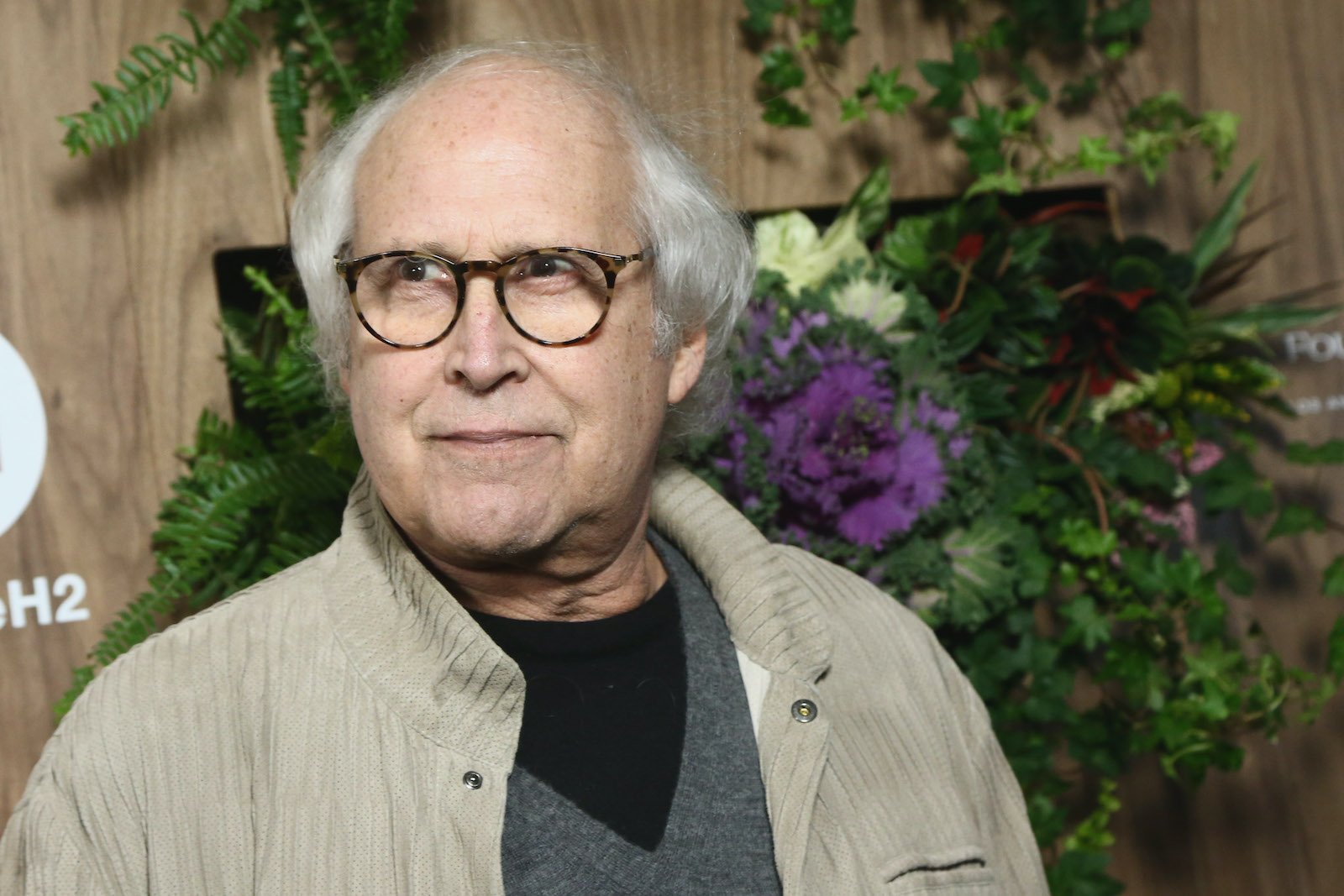 In the video, he's very involved, clearly making customer service a priority. "Here's your … wait a minute that's mine," he said to a customer in the drive-through. He was also seen offering a customer a straw and then yelling "Next!" in the drive-through.
Chase then pivots to the front of the house, waiting on another customer in the restaurant lobby. Later he finally got to enjoy his meal and ate at the restaurant. Chase met some customers and pulled a very Clark Griswold move, fumbling his food.
Chevy Chase worked at Cane's, meanwhile, pal Bill Murray applied to work at P.F. Chang's
Schumer asked, "To do what? Just any job?" He simply replied, "It looks like the best time."
Murray also hopped behind the bar at his son Homer's restaurant 21 Greenpoint in Brooklyn in 2016, People reports. He took orders and said he was happy to help out. "This is my first born-son, Homer. I am so happy that he has not continued in the family business," he said. "Instead, he has taken the joy of the family to have a drink, and have a meal, and have friends together in one place, and made it his life's work. To my son, and his friends, and his work friends and all of his partners."
They recently reunited in Charleston
Chase and Murray met up recently when he was in Charleston, South Carolina on tour. Chase shared a photo with Murray and his wife is sandwiched in between the men. "Here's Bill and I failing to get into Jayni's pants," Chase joked on the Instagram photo.
Some fans were surprised to see the two SNL alums together, thinking they hated each other. But Chase told Howard Stern in 2018, they've been on good terms for years.  "We've never been close, but we've been very friendly, we play golf together. I think we've made an effort over the years to get to know each other better and to put that stuff behind," Chase told Howard Stern in 2008 (via Best Life).
Chase and Murray got into a brawl in 1978 backstage at SNL. Murray described it as a bit of a diva moment. "It was really a Hollywood fight, a 'Don't touch my face!' kind of thing," Murray told Empire in 2012.
"Chevy is a big man, I'm not a small guy, and we were separated by my brother Brian [Doyle-Murray], who comes up to my chest," Murray recalled. "So it was kind of a non-event. It was just the significance of it. It was an Oedipal thing, a rupture. Because we all felt mad he had left us, and somehow I was the anointed avenging angel, who had to speak for everyone. But Chevy and I are friends now. It's all fine."
Source: Read Full Article