Everything We Know About 'The Dark Crystal: Age of Resistance' Series
Back in 2017, it was announced that TheDark Crystal would be rebooted on Netflix. Those of us who grew up inthe '80s rejoiced about the cultclassic getting some new recognition but wondered about how a revival wouldgo down successfully.
One good barometer for that is the cast. It was just announced that Game of Thrones' Lena Headey is joining the team. Another indication is the release of first look images that are on point. No one wants a repeat of the Sonic the Hedgehog debacle. Images released on the show's social media account are reminiscent of the 1982 movie.
It took some years, but Jim Henson's original fantasy film enchanted audiences with its storytelling and unique puppet characters. The Dark Crystal: Age of Resistance is due to hit Netflix in August of this year, and fans are excited about watching the new series when it lands. Let's dive into some fast facts about what's in store for the Gelflings and Skeksis this time around.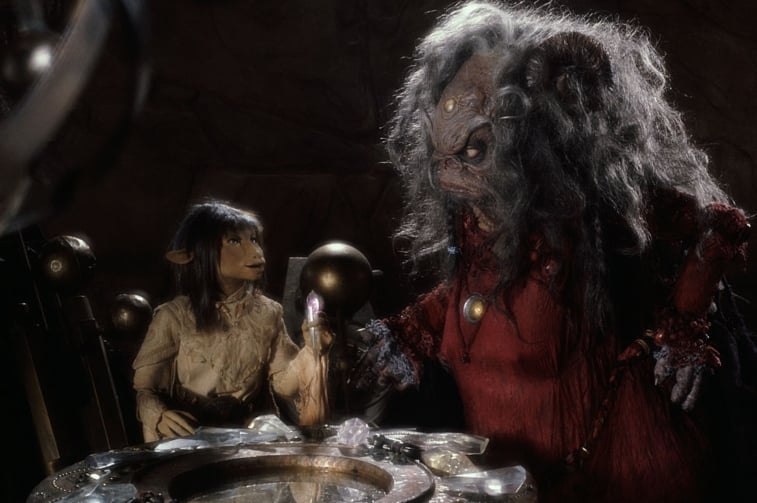 Who's voicing characters in 'The Dark Crystal: Age of Resistance'
This week, the cast was announced, and you'll recognize a lot of big names on the list. Headey will be playing a character named Maudra Fara, and Sigourney Weaver plays the role of "Myth Speaker." Taron Egerton, Nathalie Emmanuel (also a Thrones alum), and Anya Taylor-Joy will be playing Gelflings.
According to Variety,the roles of Mystics and Skeksis will be filled by Mark Hamill, Keegan Michael-Key,Jason Isaacs, Harvey Fierstein, Andy Samberg, and more. Helena Bonham-Carter, GuguMbatha-Raw, Alicia Vikander, Awkwafina, Eddie Izzard, and Natalie Dormer areamong others whose voices will help bring the puppets to life.
What the new series is about
There were whisperings that at some point, there would be a sequel to 'The Dark Crystal,' but this new series is a prequel that centers around life on planet Thra before the events of the film. This live-action version will focus on Gelfling civilization and a mysterious, dark illness that overtakes the world due to the evil Skeksis corruption.
According to Netflix'spress release, "When threeGelfling discover the horrifying secret behind the Skeksis' power, they set outon an epic journey to ignite the fires of rebellion and save their world."
Meanwhile, Lisa Henson, an executiveproducer for the project, told EntertainmentWeekly, "We have two female Gelfings, Deet and Brea, and onemale, Rian. They each come from a different clan of the Gelfings and are allultimately heroes of the Gelfling resistance."
Henson, the daughter of creator Jim, is extremely excited that the series will be skipping CGI effects and animation. She wants to introduce new generations to the puppets that her father and Brian Froud were able to create together.
When Netflix will release 'The Dark Crystal' prequel?
The ten-episode series will make its debut on Netflix onFriday, August 30. To tide people over until then, The Dark Crystal 1982film is available to stream on the platform. It's not a prerequisite for thenew story, but it's a wonderful introduction into this world for those who arenot familiar with its premise. For superfans, a comic and video game are alsoin the works.
With the launch of The Dark Crystal: Age of Resistance, many of us will feel like we're reliving a part of our childhoods. So far, only one season has been confirmed for the show, but we'll take it. Watch the trailer and you'll see why people's hopes are up for the show's success. Perhaps the magic will continue.
Source: Read Full Article