Hallmark Star Colin Egglesfield Dishes Thrilling Fan Encounters at RomaDrama Live! [Exclusive]
Actor Colin Egglesfield, who played Ben Lawson in Hallmark's Autumn Dreams said rom-com fans can have the ultimate feel-good experience at RomaDrama Live! June 24-26 in West Palm Beach, Florida.
Egglesfield is known for his leading man roles in films like Something Borrowed, A Christmas Witness, and in TV series like Rizzoli & Isles. Egglesfield told Showbiz Cheat Sheet he is excited to meet fans at RomaDrama Live! alongside stars like Trevor Donovan, Ryan Paevey, Brittany Bristow, and more.
RomaDrama Live! will be more than a fan encounter, Colin says
He likened RomaDrama Live! to fan experiences at ComicCon. The weekend is a "celebrity gathering and VIP experience providing once-in-a-lifetime access to television stars, screenwriters, authors, and podcasters," according to a release.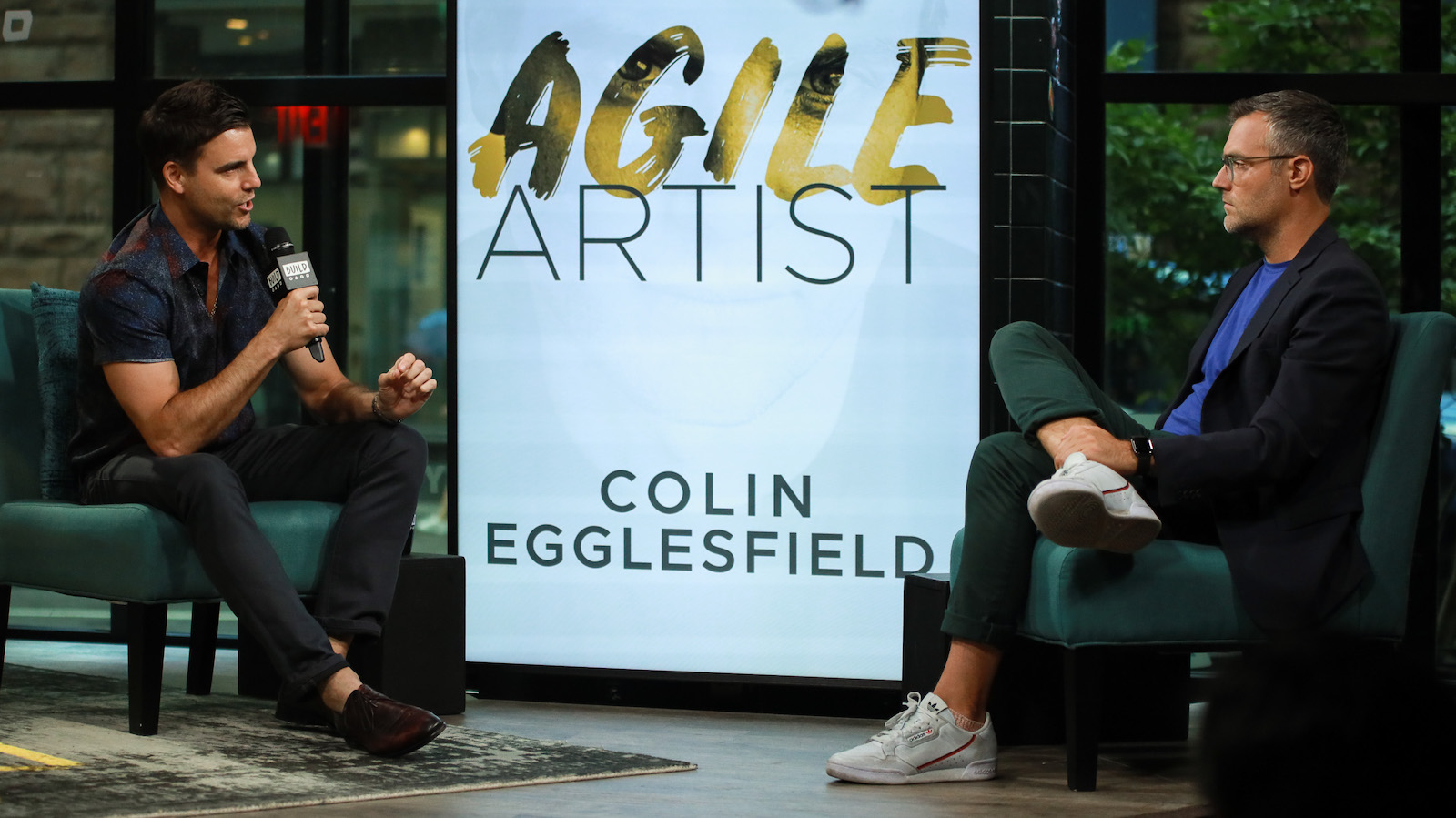 Egglesfield said RomaDrama Live! is more than a quick celebrity photo op. "This is going to be three days of actually being able to have conversations. Being able to hang out," he said. "We've got a bunch of different activities planned, such as karaoke."
"We've got Acting With the Stars where we're going to randomly pick people to come up on stage and reenact scenes from movies and TV shows that your favorite actors have been in," he continued. "There's going to be over 20 actors from your favorite shows from Lifetime and Hallmark, GAC, and Ion. And it's going to be an amazing, fun weekend."
Rom-com fans can engage with Colin Egglesfield's INSPIRE program
In addition to meeting Egglesfield, fans can also engage in his uplifting program, INSPIRE at RomaDrama Live! "There are a few different panels throughout the weekend and I may be jumping on one or two of them," he said. "But what I am scheduled to do is the Acting With the Stars on Saturday night. And then on Sunday morning, I'm going to be doing what I call my INSPIRE workshop."
Egglefield's INSPIRE was designed from a book he wrote. "This was essentially born out of the book that I wrote three years ago called 'Agile Artists: Lessons from Hollywood and Beyond.' It's basically all the amazing insight and advice that I've learned from different acting teachers and producers, directors, and a lot of successful people that I've had the opportunity to work with over the past 20 years."
"In this book, I talk about how the things that I've learned from the industry have helped me in my personal life," he said. "And how I think it could help so many other people dealing with whatever they're dealing with. I'm a cancer survivor, so I have a chapter about how what I've learned, my acting principles, and success principles helped with my mindset."
Learn to 'be a movie star in your own life,' Colin Egglesfield says
Egglesfield created the course during the pandemic. "During the pandemic, I essentially took what is in the book, and I turned it into an online course," Egglesfield shared. "It was a six-week course where every week and I would assign writing exercises. And the way the course is set up is I help people identify where they're at in their life and then where they want to be."
The course is designed to reset a negative mindset and help people journey to discover their inner strength and happiness. And while fans can still take his six-week course, Egglesfield is giving RomaDrama Live! fans a chance to dive into INSPIRE during the weekend.
"I help [participants] get in touch with who they really are and what they really want," he said. "And I'm condensing this six weeks into three hours on Sunday at RomaDrama. Which will be a little taste of what the course is all about. So this weekend isn't just about you coming to meet your favorite actors and getting autographs and taking pictures. You're actually going to start to feel what it feels like to be a movie star in your own life."
Egglesfield's INSPIRE program will take place on Sunday, June 26, from 9 a.m.-noon ET. Fans will have the opportunity to experience his inspirational performance in person and be treated to a preview of the presentation on the kick-off day, Friday, June 24.
Source: Read Full Article