Jenelle Evans and David Eason's Custody Battle Revealed One of The Hated Husband's Biggest Lies!
The truth eventually comes out; at least that appears to be the case for Jenelle Evans and David Eason. The couple has spent the last month in court battling to get their children back after Eason shot the family dog in what can only be described as a fit of rage. While there has been plenty of startling testimony regarding life inside the North Carolina home the pair have dubbed "the land," fans have grabbed onto one interesting fact – David Eason's income. It seems like the father of three has been artificially inflating his income on social media, but now the cat is out of the bag.
How much doesDavid Eason claim to make a year?
David Eason has been pretty elusive about his actual job or how much money he makes, but he can't really help himself when he's feeling baited. In May 2018 Eason responded to a commenter on social media who questioned his work ethic. Eason alleged he makes "100x more" than the commenter, according to In Touch.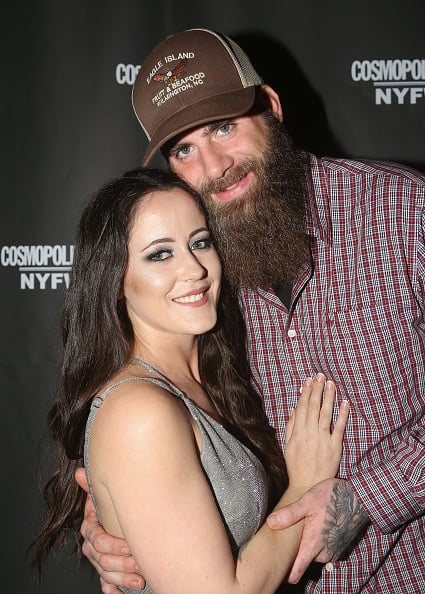 Eason later went on to lambast Barbara Evans, Jenelle's mother for her former job at Walmart. The gun-toting father who was once visited by the Secret Service alleged that he made more than Barbara Evans made a year in a single month. In Touch did the math, and by their calculations, Eason was alleging he made anywhere from $150,000 to $275,000 a year, although he never made that claim himself.
How much does theout of work reality star really make?
David Eason probably would have taken his actual income figures to the grave if given the option, but the judge presiding over his custody case wanted to hear all the details. While Evans testified that she made around $400,000 in 2018 from Teen Mom 2, Eason, whose role was significantly smaller, racked in $60,000 for one season. He did not reveal any other sources of income, according to The Ashley.
Eason was questioned, by the judge, about his work history, like due to his difficulty paying child support. The troubled father owed back child support to Oliva Leedham. Leedham has custody of the former couple's 5-year-old son, Kaden. Evans famously paid Eason's back child support just days after he shot and killed the family dog.
What does DavidEason do for a living?
David Eason has eluded to business deals and investments, but he's been transparent about the fact that he doesn't have a job, in the traditional sense. Fans have long assumed that Eason has been living off of Jenelle's Teen Mom 2 paycheck. While he's often denied the allegation, it looks like his court testimony confirms fan suspicions.
The judge presiding over Evans and Eason's custody case questioned the father of three's work ethic. Eason was prepped with excuses. He told the judge that he could not get a regular job because he was busy homeschooling his eldest child, Maryssa. The former reality TV star also claimed that his skin condition prevented him from obtaining employment.
Eason suffers from Vitiligo. Vitiligo is a skin condition in which pigment is lost in certain parts of the skin. Patients with vitiligo are encouraged to practice good skin care and avoid unprotected time in the sun. Eason alleges his skin condition prevents him from working because he can not be in the sun for extended periods. It should be noted that the skin condition does not prevent him from working in most jobs.
Source: Read Full Article