'Law and Order: Organized Crime' Adds Fan-Favorite 'This Is Us' Star in Season 2
Law & Order's seventh series, Law & Order: Organized Crime, enters its second season, and showrunners are looking to add some new faces. This Is Us star Ron Cephas Jones and Deception actor Vinnie Jones join the cast in recurring roles for season two.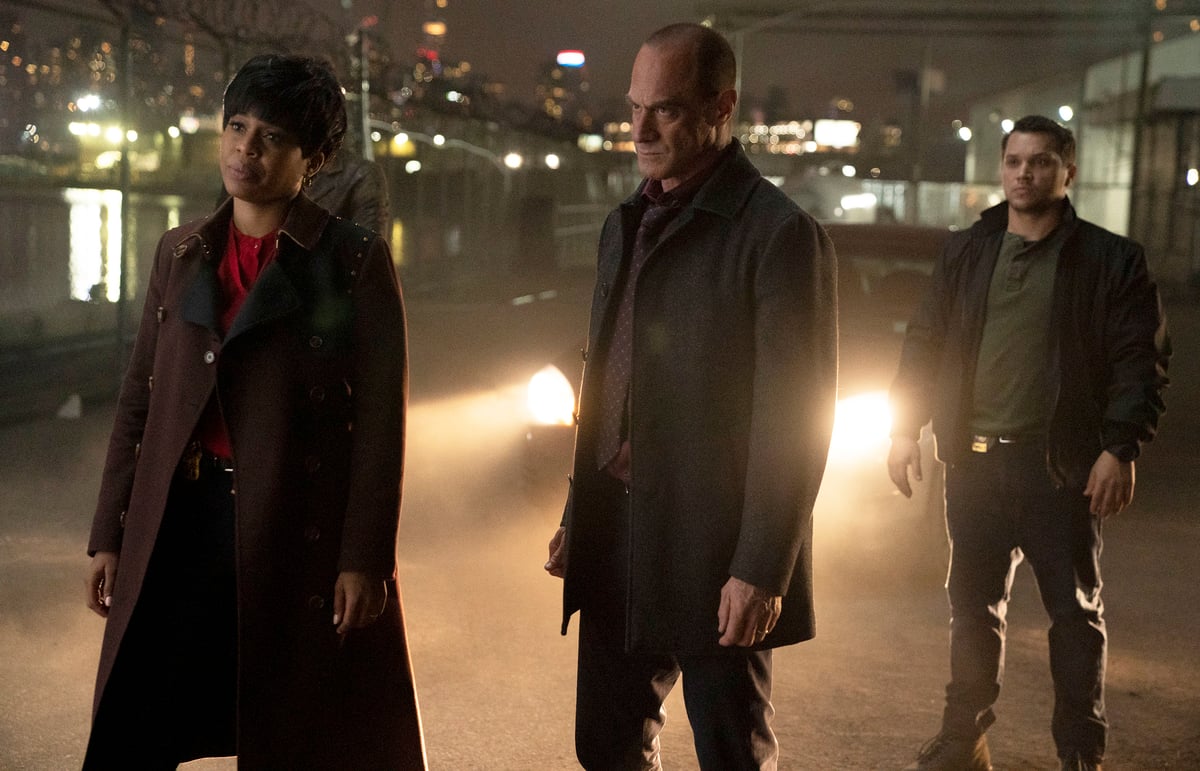 'Law and Order: Organized Crime' is the Latest Law and Order Spinoff
The latest in the Law & Order universe follows Elliot Stabler, played by Christopher Meloni, from Law & Order: SVU, a veteran Detective at the NYPD. He endeavors to take on, surprise, the organized crime world in New York.
All the while, Stabler fights his inner demons after a personal loss. After a season of overcoming both internal and external obstacles, Stabler caught the culprits. However, Dylan McDermott's Richard Wheatley character continues appearing in season two, despite finding himself behind bars in the end.
Meloni was receptive to returning to the role in a spinoff show.
"I was intrigued for a variety of personal reasons," says Meloni. "If you have, at least from my perspective, a very well-known and beloved TV character who left abruptly and, I would argue, unceremoniously… there's built-in recognizability, a thing that needs to be satiated with a sense of closure. Those are all very attractive things."
With a successful first season under the belt, Stabler faces old and new threats ahead.
Cephas Jones and Vinnie Jones join the cast as Congressman Leon Kilbride and Gangster Albi Briscu
No stranger to the Law & Order world, Ron Cephas Jones appeared in the original Law & Order as Frank Doyle. About a decade later, he returned in Law & Order: Criminal Intent, this time as Reggie Banks. Another 15 years and he's back again.
Taking the villainous role of Bobby Fish, Cephas Jones terrorized Marvel's Luke Cage. After winning numerous awards for his work as William Hill in NBC's This is Us, Cephas Jones steps into the role of Congressman Leon Kilbride in Law & Order: Organized Crime. He plays a shady politician with a knack for shifty connections.
Since white-collar crime is increasingly in the public eye, a congressman involved in criminal dealings makes for a perfect, and timely, possible antagonist.
British actor Vinnie Jones takes on the part of Eastern European gangster Albi Briscu. Known for portraying Juggernaut in the X-Men franchise, Gareth in ABC's Galavant, and Danny 'Brick' Brickwell in the CW's Arrow.
such a wide range of roles, Vinnie Jones could portray wildly different personalities for the gangster. September's return holds potential for several surprises.
New Challenges in Season 2
Confirming that McDermott's Richard Wheatley is not the big bad of season two, that leaves an important – and dangerous – role to fill. Both Chephas Jones and Vinnie Jones have the potential to take up the main antagonist role.
Luckily, a short wait stands between fans and the answers to the increasing questions. Whether the Jones end up in a personal fight with collateral damage or working together in a dark deal, Stabler's hands will be full this season.
Related:How Christopher Meloni Teased Elliot Stabler's Return To 'Law & Order: SVU'
Source: Read Full Article