'P-Valley': Montavius' Fate Seemingly Confirmed in Season 2
What happened to Montavius has been one of the biggest questions hanging over P-Valley, Starz's hit strip club drama. The abusive ex-boyfriend of Autumn Night, he got into a fight at The Pynk in the P-Valley Season 1 finale that appeared to end in his death. While it was not explicitly revealed at the time, answers about his fate appeared to come in the show's latest episode, "Seven Pounds of Pressure."
[Warning: This article contains spoilers for P-Valley Season 2 Episode 2.]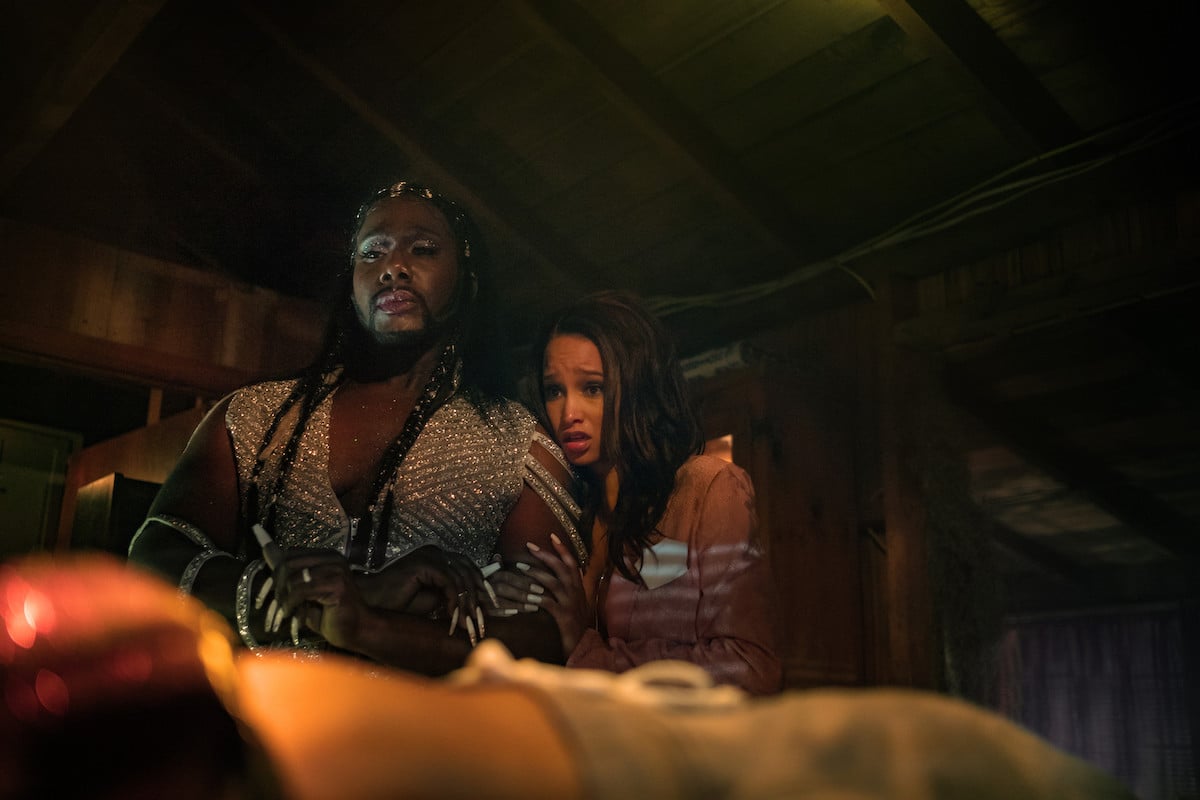 What happened to Montavius is a focal point of 'P-Valley' Season 2
Viewers will remember that Montavius was fighting with Autumn in the Paradise Room when Mercedes and Uncle Clifford intervened. The sound of gunshots could be heard coming from inside the room, followed by the sight of a large amount of blood spilling out from under the door. Autumn, Mercedes, and Uncle Clifford all emerged unscathed, leading viewers to believe that Montavius must have been struck.
The latest episode of P-Valley revealed that Mercedes was the one who pulled the trigger and hit Montavius. While what happened exactly after remains a mystery, Uncle Clifford suggested that Montavius might have even been dismembered and thrown into a river. Diamond also appears to have had a hand in helping to get rid of him.
Viewers will have to keep watching the show to find out the exact details. But it seems almost certain at this point — at least, to us — that Montavius is a goner.
The show's creator teased a 'haunted' Pynk on this season of 'P-Valley'
When asked for details about the ending of season 1, specifically about Montavius, P-Valley creator Katori Hall stayed mum.
"Some things went down," Hall told Entertainment Tonight, noting that The Pynk had now become "a haunted place" as a result of what happened in the Paradise Room.
"We really wanted to embrace horror and the tropes of horror in order to really articulate how people were haunted on an individual level. But also this is a community that is haunted," Hall added. "In Mississippi, even now, they're haunted by the original sin of slavery and we're delving into the injustice system that's still present not only in Mississippi, but quite frankly around the world." 
Viewers saw parts of that in the latest episode when supernatural events started to occur around the club. Becoming increasingly freaked out about her role in what happened to Montavius, Mercedes fully snapped and kicked Autumn out.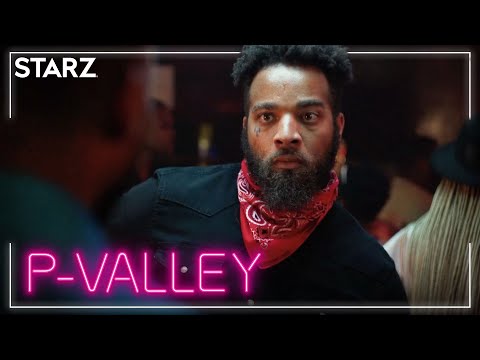 The aftermath of that to play out next on the show
In the preview for P-Valley Season 2 Episode 3, shared above, we see how Autumn reacts to Mercedes kicking her out. She's so upset that she wants to replace Mercedes as the headliner in favor of new dancers Roulette and Whisper. But Uncle Clifford tries to encourage her otherwise.
The next episode of P-Valley will air on Starz on June 19, with new episodes releasing weekly.
Source: Read Full Article