'Players': How Many Episodes Are in Season 1?
Paramount+ new mockumentary Players follows a fictional professional League of Legends team, Fugitive Gaming, as they attempt to secure their first championship after several years of close calls. Developed by the creators of Netflix's hit parody documentary American Vandal, only four episodes of the first season have been released. How many episodes are included in Players Season 1?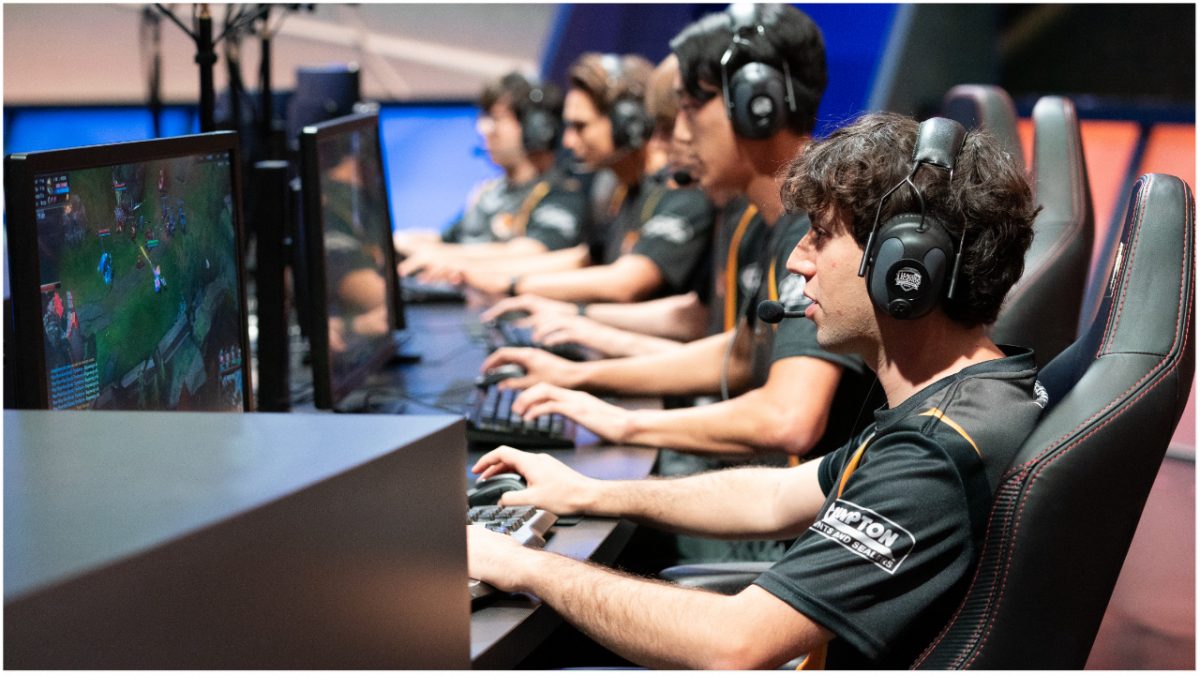 How many episodes are in 'Players' Season 1?
Developed by Netflix's mockumentary American Vandal creators Tony Yacenda and Dan Perrault, comedic docuseries Players follows a fictional League of Legends esports team.
The first four episodes, "Creamcheese," "Organizm," "Braxton," and "Ownership," all directed by Yacenda, premiered Thursday, June 16, 2022, on Paramount+. The series consists of 10 episodes that will drop every Thursday on the streaming giant, presumably around midnight EST.
'American Vandal' creators are also behind 'Players'
Following their hit show American Vandal, which parodied true crime documentaries, Yacenda and Perrault wanted to create a similar series.
Inspired by Netflix's sports documentaries, including Cheer and Formula 1: Drive to Success, and fascinated by the world of esports, the pair chose to make a parody mockumentary based on a fictional League of Legends team.
They also used Netflix's award-winning drama The Queen's Gambit and how it depicted the complex game of chess to those inexperienced with the rules as an example for viewers who don't understand the video game or the world of esports.
Additionally, the show invited producers from Riot Games, the developer and tournament organizer that created League of Legends, to fact-check the scripts to keep the content as close to authentic esports and teams as possible.
'Players' cast breakdown and premise
Players revolves around the fictional professional esports team Fugitive Gaming as they attempt to win their first championship after several years of near-misses. Headed by 27-year-old veteran Creamcheese whose best playing days might be behind him, and threatened by their 17-year-old rookie who is used to solo play, the team must band together to secure their first win.
Misha Brooks (The Marvelous Mrs. Maisel) portrays veteran player Creamcheese, Da'Jour Jones as the shy streaming sensation Organizm, Ely Henry (Some Freaks) as Creamcheese's best friend, former Fugitive member, and current coach of the team, Kyle Braxton, Noh "Arrow" Dong-Hyeon, who is a real professional League of Legends esports gamer depicts Fugitive member BAP, Youngbin Chung is also a former pro player and portrays Fugitive gamer Nightfall.
Michael Ahn also joins the cast as Bucket, comedian Moses Storm as former teammate and internet personality Guru, Alexa Mansour (The Walking Dead: World's Beyond) as a popular streamer and owner's daughter Emma, The Big Sick's Holly Chou, who portrays Kyle's wife and manager of the team April, Stephen Schneider (Broad City) as the owner of Fugitive and Sacramento Kings Nathan Resnick, newcomer Peter Thurnwald as Creamcheese's ex-friend turned rival gamer Foresight.
Perrault, one of the creators, has a cameo as Paul, who offers commentary on the show. Additionally, Luke Tennie (Shrinking), Miles Mussenden (Cloak & Dagger), and Arischa Conner (Dopesick) also appear in the series respectively as Organizm's brother, dad, and mother. Players airs Thursdays on Paramount+.
Source: Read Full Article