Shahs Of Sunset Season 10 Release Date, Cast, And More Information
For nine seasons, fans have watched the stars of "Shahs of Sunset" air out their drama-filled lives. From cheating scandals to catfights to fertility struggles, as well as cast departures, the Shah family have shown us almost everything. Season 9, which concluded at the end of August, delved into Mike Shouhed's cheating scandal, Reza Farahan's restraining order against Mercedes "MJ" Javid's husband Tommy Feight, and the drama between family members and friends, per People. 
The reunion episode was dramatic, too, with cast members dropping bombshells about the most talked-about moments on the show this past season. Even Andy Cohen couldn't help but get in on the drama.
While "Shahs of Sunset" Season 9 ended not too long ago, fans are eagerly waiting to find out if the reality show has been renewed or canceled. Luckily for them, we've got the scoop on the upcoming season of "Shahs of Sunset" below.
When will Shahs of Sunset Season 10 be released?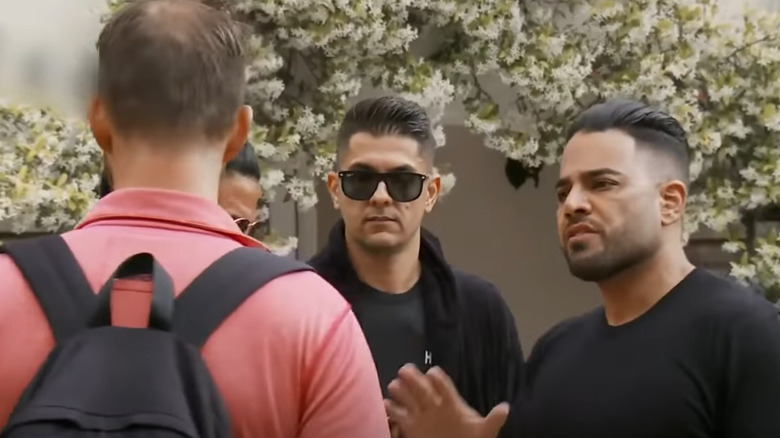 Like many other shows on its network, Bravo has yet to announce a release date for Season 10 of "Shahs of Sunset." The good news is that the network has not announced a cancellation, meaning there's still hope that the show will return next spring or summer, judging from the release dates in previous seasons.
Distractify notes that Bravo has been slow to promote the show and only announced Season 9 a month before its premiere, so the lack of updates might mean the show is a go. Additionally, Golnesa "GG" Gharachedaghi hinted that the show was safe from cancellation in a tweet from Aug. 15. "I'm so excited for the next seasons," she tweeted at the time. "Inshallah, we have a million more because I truly love showing you guys little doses of my world. You've helped me grow so significantly!"
Let's hope that Bravo doesn't let GG down and announces a renewal soon so the cast can get back to filming.
Who will be on Shahs of Sunset Season 10?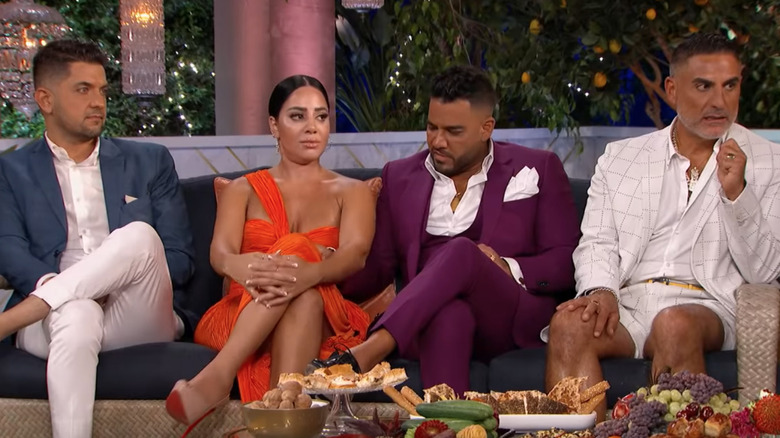 It's often considered a landmark for any show to reach 10 seasons, so "Shahs of Sunset" would most likely have its full cast back to celebrate the occasion. According to Bravo's website, main cast members Reza Farahan, Golnesa "GG" Gharachedaghi, Mercedes "MJ" Javid, Destiney Rose, Mike Souhed, Nema Vand, and London Laed are all expected to feature in the upcoming season, pending Bravo's renewal.
GG previously dished to Hollywood Life that Season 9 was one of her favorite seasons to film because producers captured every moment with intensity and realness. "…Just being part of the life that was filmed for this season, it was better than anything I've ever experienced," she said. "Watching it was amazing because the intensity that we have is so different, it has transformed so significantly because our world is in chaos right now and that weighs in on all of us, individually." She added, "It was very refreshing to watch certain shifts that took place this season. I think I would be more on the edge of my seat this season than any other season before."
While Bravo has stayed silent about a potential Season 10, we have no doubt that GG and others will bring their A-game when filming resumes in the near future.
What potential storylines will Shahs of Sunset Season 10 explore?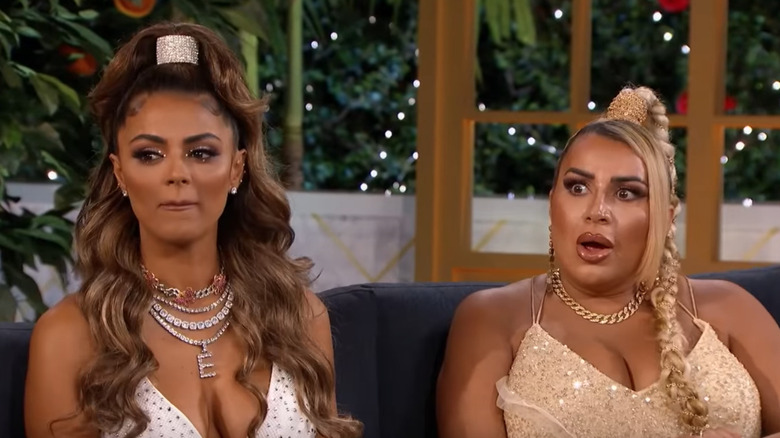 As no release date has been released yet for Season 10 of "Shahs of Sunset," it's difficult to know what storylines producers have in store for viewers. However, we can safely assume that the show will start from where the drama left off in Season 9. 
Will Mike Shouhed continue his beef with Golnesa "GG" Gharachedaghi? Will GG continue to question Destiny's truthfulness? Will the Shah's continue to restrict Reza's access to them? Those are the questions that viewers will be eager to find out the answers to in the upcoming season of the show.
Despite the lull in filming, cast members on "Shahs of Sunset" are continuing to live their picturesque lives and posting snaps on Instagram, while waiting for Bravo to make the renewal announcement. In the meantime, fans who miss the cast can binge all nine seasons on Bravo's website or keep up to date with any new developments on the show's official Instagram account.
Source: Read Full Article