'Single's Inferno' Song Ji-a Resurfaces Months After Scandal
Netflix's hit South Korean dating reality series Single's Inferno went through the wringer and its main cast. The series took a group of male and female contestants to a deserted island in the hopes of finding love. While audiences fell for many of them, Single's Inferno Song Ji-a hit rock bottom after the series ended. Due to a scandal, she stepped away from social media but has resurfaced doing charity work.
Song Ji-a received scrutiny for wearing fake designer items on 'Single's Inferno'
From the minute she appeared on screen, Ji-a captured the attention of the other contestants and audiences. Her looks and beauty had fans gasping and becoming intrigued. While on the island, she gained the attention of two suitors. Fans became invested in her cute yet confident demeanor.
After the success of the series, she gained a bigger social media following as an influencer, but it all came crashing down in January. Netizens noticed a discrepancy with Ji-a's clothing on Single's Inferno and on her Instagram. They accused her of wearing fake designer items like her Chanel sweater, Dior tube top, and even her Prada bag.
In South Korea, being accused of a scandal is a big deal. Ji-a's newfound fame was gone in an instant. She soon uploaded an apology letter to Instagram admitting to the fake items and deleted any photos with her wearing them. The backlash toward her did not let up, and she uploaded a second video explaining herself and her decision to step away from the public eye.
The last fans heard of Ji-a was when, according to Koreaboo, she donated roughly $16,200 to victims of forest fires in Korea in early March. The Single's Inferno contestant resurfaces doing a good deed once again.
'Single's Inferno' Song Ji-a often volunteers at a soup kitchen
Ji-a has previously stated she bought the fake items simply because she found them pretty and not with ill intentions. As months have gone on, fans have rallied behind her and feel the intensity of the scandal was unwarranted. Koreaboo reports Ji-a was spotted in public doing volunteer work recently.
According to the Catholic Love And Peace House's Instagram, they uploaded photos of their recent volunteers, actor Kang Ye-won and Ji-a. Their post explains, "Ji-a and Kang Ye-won visit once a month and work in the kitchen. They also help hand out lunch boxes to the needy. Please keep spreading your positive influence."
Park Ji-yeon, the wife of comedian Lee Soo-geun, also volunteered and expressed her gratitude and kindness toward Ji-a. She explains she is happy when cooking and was grateful to be able to share it with good people. Park also mentions that Ji-a's help also lifted her spirits higher.
In the photos, fans are unable to see Ji-a's face. She is wearing a white Calvin Klein baseball cap, a graphic tee, and a cream-colored cardigan. She helps the other volunteers make tasty Korean side dishes.
The Netflix dating show was renewed for a second season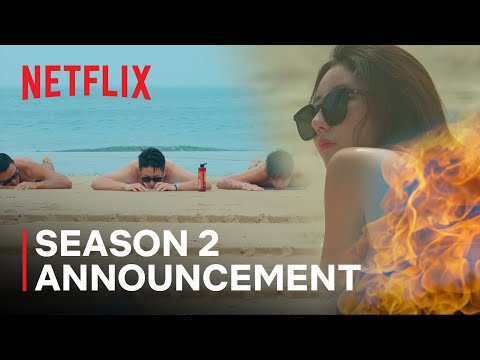 Despite the many controversies that arose from Single's Inferno and its cast members, the series was still a success. Its cast has gained social media fame, moved on to new ventures and businesses, and remained friends. Netflix announced in April they have renewed the dating show for a second season.
Netflix Korea made the announcement on Twitter using scenes from the first season. They promise the same drama, the deserted island, paradise, but it will be "hotter" and steamier this time.
There is no news of the producers beginning a casting call or what will be changed in the new season. The producers had their ideas, but an official statement or premiere has not been released.
Source: Read Full Article