'The Conners': How Many Episodes Will Season 2 Have?
The Conners is a show that has always been able to connect with its viewers. Ever since the original Roseanne aired in the early 1990s, fans have laughed and cried with America's middle-class family. The Conner family has always been one of the most relatable families on TV and never shies from talking about controversial issues.
When ABC announced that the show would be returning, fans were thrilled. But with 9 episodes for season one of Roseanne and 11 episodes for season one of The Conners, fans were left wanting a little more. ABC recently renewed The Conners for a second season, making many fans question: "Will we get more episodes this season?"
'The Conners' made a strong comeback despite surrounding controversy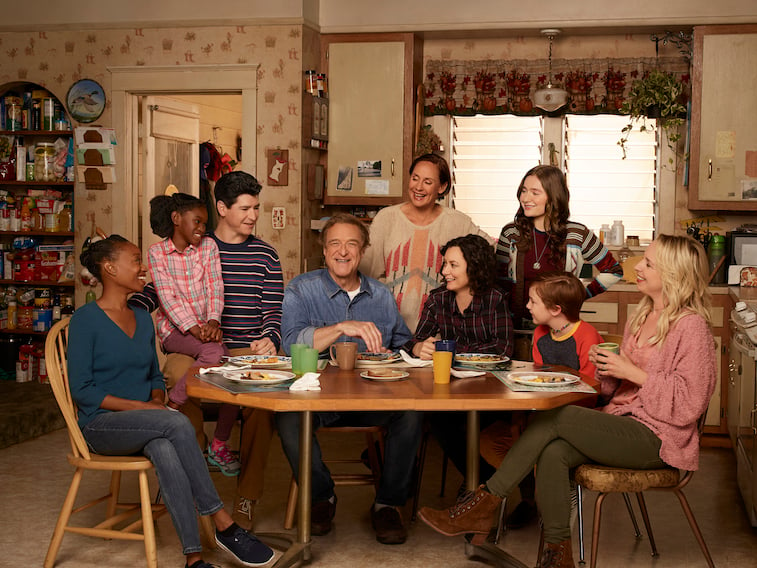 It's not surprising that The Conners was a strong performer for ABC in 2019. Fans expressed overwhelming excitement when the network announced that they would be bringing back Roseanne in 2018. But Roseanne's run was short lived after its star Roseanne Barr made controversial remarks on Twitter.
After Barr's remarks, ABC promptly fired Barr and canceled Roseanne. Fans were disappointed and thought this would be the end of a show that connected with so many viewers. However, ABC had other plans in mind and brought the rest of the cast back for its new show, The Conners.
The Conners had a very strong opening season, bringing in an average of 7.5 million viewers per week. It was the network's top-rated comedy and third highest-rated show overall, coming in behind Grey's Anatomy and The Bachelor.
'The Conners' will get "around a full season"
Season one of The Conners premiered after the original reboot was canceled in 2018. Though ABC renamed the show and brought back the rest of the cast, the network only ordered a limited season for the comedy. While most network shows run approximately 22 episodes, The Conners only aired 11 new episodes during its first season.
After the success that the network had with season one, ABC has ordered "around a full season" for season 2. They have not released an official number, but TVLine speculates that season 2 will feature around 19 episodes.
The exact number will be largely dependent on star Laurie Metcalf's schedule. TVLine reports that an insider revealed that the show was able to increase their episode count after Metcalf and co-star Sara Gilbert made adjustments to their schedule. Gilbert just announced last month that she will be leaving her talk show, The Talk to focus on other projects.
The entire main cast will be returning for season 2. This includes John Goodman, Sara Gilbert, Metcalf, Lecy Goranson, and Ames McNamara. All stars reportedly received a substantial pay raise to return to the show.
Will Johnny Galecki return to 'The Conners' full-time?
Now that The Big Bang Theory has ended its 12-year run, many fans wonder if this means former Roseanne star Johnny Galecki will return full time. Galecki played David Healy from 1992 to 1997. His character married (and later divorced) Darlene Conner and was very popular with fans.
Since The Conners premiered, Galecki has appeared in a limited function, appearing in one episode of the Roseanne reboot and two episodes of The Conners. When asked whether a return to the show was in the cards, Galecki told TVLine that he would love to return in a recurring capacity. Though he loves the show and the cast, he says that he needs some time off from being on a show full time. While the star hasn't confirmed any upcoming appearances, we'd be surprised if we didn't see him for at least one episode in season 2.
Source: Read Full Article