The Transformation Of Sonja Morgan From Teenager To 57 Years Old
We don't have the hard data, but we do know that if Sonja Morgan, AKA the straw that stirs the drink, isn't the most beloved of all the stars of Bravo's "Real Housewives" franchise, she's definitely in the Top 3. It's hard to tell which of Sonja's many quirks (or flaws, depending on your perspective) is the most endearing. 
Is it her wild stories about partying with John-John Kennedy? Her habit of washing her lingerie in her bidet? Her sex positivity? Her undaunted optimism in the face of a thousand failed businesses? Maybe it's just that Sonja wears her messiness on the outside, which makes her relatable, even if she was once married to legit American royalty.
Whatever it is, we've been on quite the journey with Sonja over the past ten years of "Real Housewives of New York City." So in honor of our messy queen, we've decided to take you on a little voyage down memory lane to revisit Sonja's most iconic moments and personal growth(ish).
Sonja's childhood is a bit of a mystery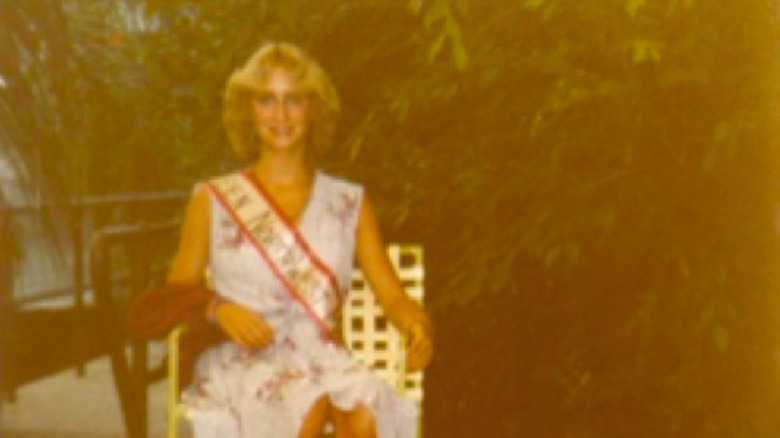 Obviously, Sonja Morgan did not spring into existence as a cast-member on "The Real Housewives of New York City," though she has always been pretty closed-lipped about her childhood in upstate New York. Based on all that she's said about her personal background, you'd think her life began in the '80s as she was being courted by Italian royalty. 
However she has posted a few photos from her childhood on her social media, including a cute grade-school photo she called "so eighties" (though, considering she was born in 1963 and looking at the size of that collar, this photo is from the '70s). Sonja has also shared childhood photos of horseback riding, and one from her "pageant days" with a classic, feathered Farah-Fawcett hairstyle (also '70s). 
Other than this, there isn't much available information about Sonja's early life. We can't confirm who her parents or other family are, or even how she got started on her modeling career. 
She started her career as a marketing student and model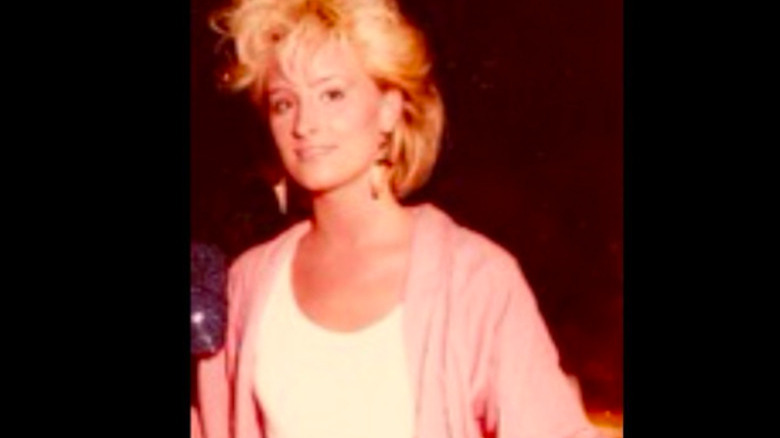 She has been a little more expansive about her life in the '80s and '90s — though not by much. We know that Sonja Morgan studied marketing at the Fashion Institute of Technology, and that, according to her own biography, she was a fashion model in Paris and Milan. As evidence, Sonja has also shared plenty of glamour shots of herself as a young woman. One of these photos, showing Sonja in a sleek black dress and looking thoughtfully into a compact mirror, Sonja posted with the caption, "I like this pic. I look like my daughter. I'm in my 20's here, in [Milan]." Another photo she posted as a side-by-side with a recent picture of herself in a ballgown, where she is in a very Sonja-esque pose and a very Sonja-esque mini dress. "25 years ago," she captioned the pic. 
On her official website's bio page, Sonja included several links to tabloid stories that mention her in the '90s, and claimed that it was Esquire magazine that first gave her the nickname "the Straw that Stirs the Drink." 
Sonja Morgan began 'RHONY' at a (relative) high point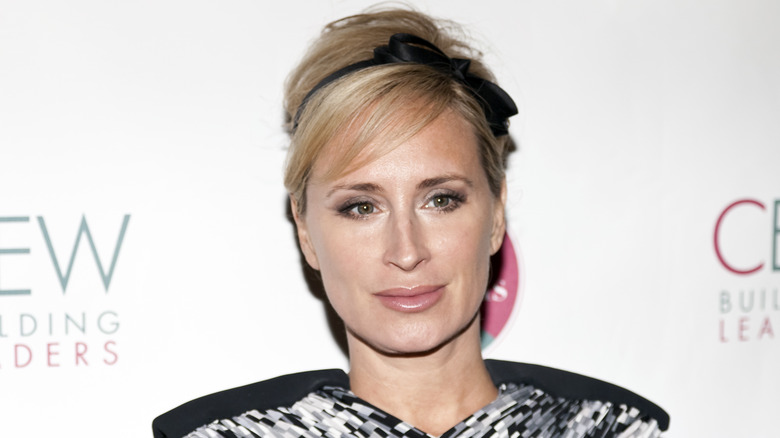 Sonja Morgan made her debut as a full-fledged Housewife in Season 3 Episode 7, "New Girl, Old Money," introduced into the group as a friend of Luann. No surprise, she fit in immediately and has been a vital ingredient in the magical New York City Housewives cocktail ever since.
When Sonja first joined the group, she was still relatively fresh from her divorce from John Adams Morgan. In fact, she said she'd been approached to join the cast years earlier, but she felt that it was still too soon after the split. "Bravo came to me early on with the other ladies, but I chickened out. I was freshly separated and my daughter was much younger," she said in an Entertainment Weekly interview.
Over the seasons, we've seen how this extremely litigious divorce more or less destroyed Sonja financially, but at the beginning, she was still living large in that gorgeous Upper East Side brownstone.
Sonja Morgan is a woman of many talents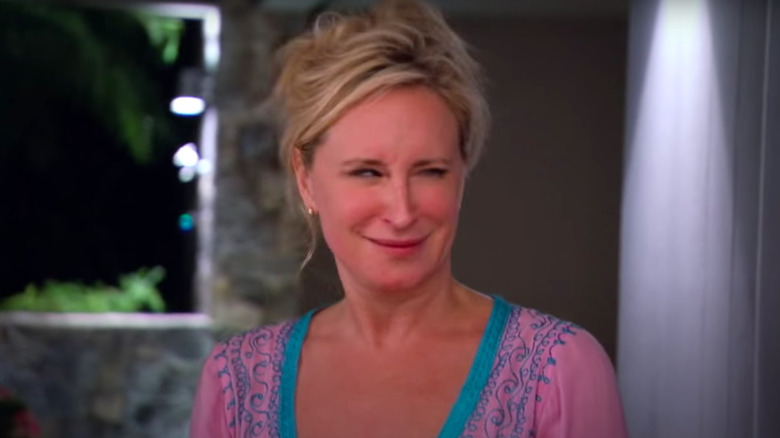 After only a couple of years on the show, it became hard to imagine that "The Real Housewives of New York City" could have existed without the wackiness of Sonja Morgan, who's entertaining even when she's doing very serious business transactions.
Believe it or not, most of Sonja's Season 5 storyline revolved around her attempts to launch a toaster oven. It seemed pretty out of the blue then, too. As the lady herself said in one of her Bravo blogs at the time, "I am not going to depend on a man to take care of me. … That is why I am restructuring and building again. I have a knack for real estate, financial investments, putting teams together and building luxury brands. I was a brand consultant."
Newcomer to the show Heather Thompson spent a lot of the season trying to help Sonja get the product off the ground, leading to a lot of frustration. For years, Sonja continued to promote the toaster oven and promise that it would soon hit the shelves but, alas, it never did. This was also the season that introduced us to Sonja's small army of unpaid "interns," who do things like sort her mail, arrange her clothing, and listen to her sex jokes. 
Sonja Morgan achieved peak Sonja in Season 7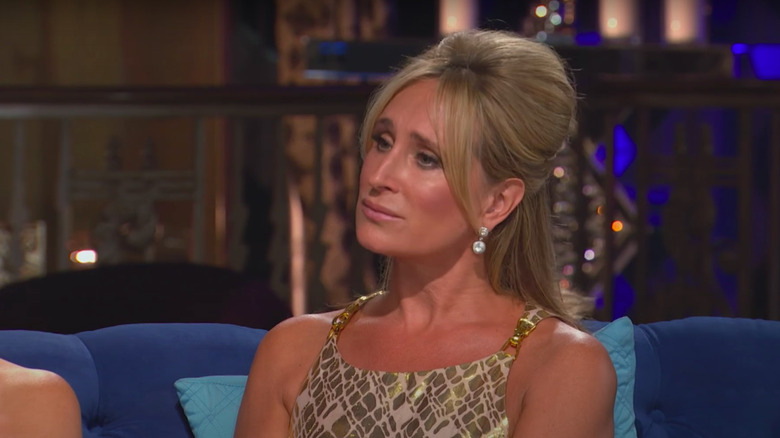 It was in Season 7 when Sonja Morgan achieved Peak Sonja. This was Sonja at her most hard-partying, freewheeling, and flirtatious, which was a journey to watch. This is also the season when Sonja delivered some of her most iconic and memorable moments, along with the lines (and GIFs) which would come to define not just her, but the whole "Real Housewives of New York City" series. 
For one, it was in episode three when the ladies caught Dorinda's boyfriend John out partying without her, and Sonja delivered the now iconic, "What are you doing here without Dorinda!" Say what you will about her, Sonja will totally harass your boyfriend if she catches him acting shady even once. 
Other classic Sonja moments from Season 7 include the time she chipped a tooth while tearing a guy's shirt off with her mouth, blaring at Carole (actual friend to JFK Jr.) about all the times she "partied with John-John Kennedy," and all of her abundance candles.
Sonja Morgan hit a low point in 'RHONY' Season 11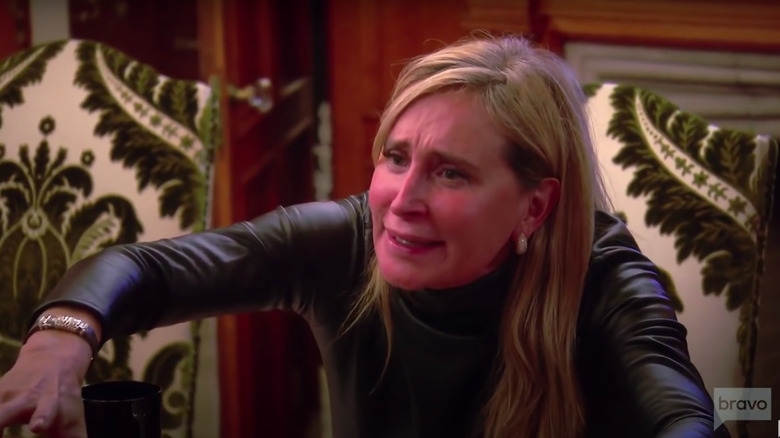 By the time we get to Season 11 of "The Real Housewives of New York City," we've seen Sonja Morgan go through a lot of ups and downs, but she never seemed to stay too down for too long. This season, however, is a low point for Sonja, starting with her infamous Berkshires Breakdown. It's never entirely clear what, exactly, is going on in Sonja's head at any given time, but her hugely emotional reaction to Dorinda "touching the Morgan letters" seemed baffling at first. 
It happened when the ladies were back at Dorinda's after touring a historical Morgan family estate — you'll remember that Sonja was once married to a Morgan family heir — where Dorinda had leafed through some old documents on display. Many, many, many drinks later, Sonja suddenly shouted, "You don't touch the Morgan letters!" And burst into tears. Sonja has explained the freakout as built-up stress from years of trying to preserve historical artifacts. "I think going to the Morgan house upstate was a good release for me," she explained to The Daily Dish. "But when I drank that night with the girls, I let it go." 
Was it really the stress, or was it, as Ramona added, that "she hadn't eaten all day"? Well, considering that Sonja had several similar freak-outs throughout the rest of the season, she may have just been going through some stuff. 
Sonja Morgan has grown a lot on our screens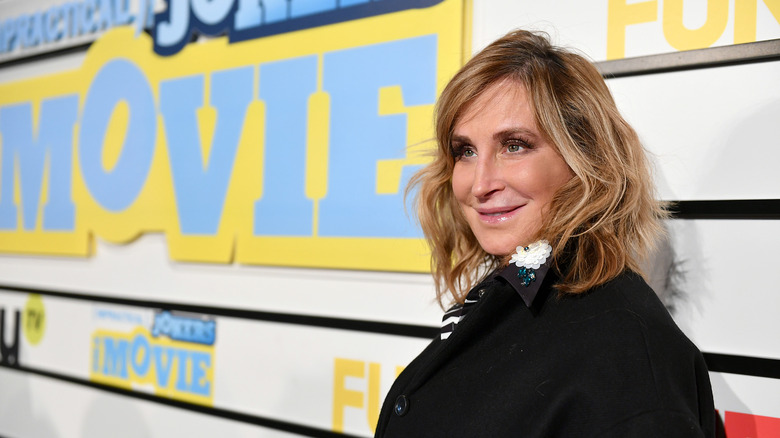 While she is still quite emotional about anything related to the Morgan family (she was offended that Ramona banks with Wells Fargo instead of Chase, for instance), Sonja Morgan appears to be on an upswing these days. Season 13 of "The Real Housewives of New York City" got a serious cast shakeup with the departures of Tinsley Mortimer and Dorinda Medley and the addition of the franchise's first Black housewife, Eboni Williams, who has already formed a strong bond with Sonja. 
Eboni told Bravo that their special relationship started on the women's trip to the Hamptons when Sonja stood up for Eboni and spoke eloquently about race and privilege. "I just need you to sit in the space with an open heart and an open mind and the ability to listen, and Sonja does that remarkably throughout the season. This is not gonna be the first time y'all see her show up with that energy," Eboni said. "Sonja and I sat in [a] space and saw one another and throughout this season, we really stand in the gap for one another's emotional needs, because it transcends race." She also added that she went on a mission to help Sonja find "some love" in her life during the show's filming. 
Sonja may not be perfect, and she may hire interns to load her dishwasher, but she's always willing to grow. And that is why we love her.
Source: Read Full Article