The Truth About Chip And Joanna Gaines' Controversial Comments
"Fixer Upper" stars Chip and Joanna Gaines have faced criticism and backlash in the past for things they've said and done. But that hasn't hurt the ratings of their popular HGTV show set in Waco, Texas. They filmed fives seasons of "Fixer Upper" before the couple decided to take a break to spend more time with their five children. After three seasons of not filming, they realized they missed the show and debuted "Fixer Upper: Welcome Home" in January 2021, per Insider.
The return of Chip and Joanna Gaines also ushered in the creation of the Magnolia Network on the relatively new streaming service, Discovery+. Joanna has a cooking show on the network called "Magnolia Table with Joanna Gaines" as well, per Good Housekeeping.
With their re-emergence into the spotlight, some controversial topics and comments by the Gaines have resurfaced alongside a new donation that may shine a light on what the couple's views really are. Keep reading to find out the truth about Chip and Joanna Gaines' controversial comments.
Chip and Joanna Gaines donated to a school board candidate who is against critical race theory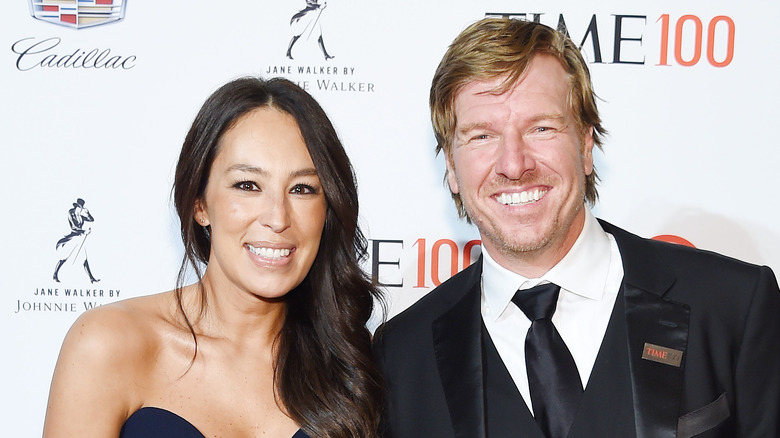 Chip and Joanna Gaines donated $1,000 to a Texas school board candidate who is against teaching Critical Race Theory. Shannon Braun is running for the Grapevine-Colleyville Independent School District Board in the Fort Worth suburb of Colleyville. She's also Chip's sister. Chip's parents also donated $2,000 to her campaign, per The Dallas Morning News.
In a Facebook post on May 26, 2021, Braun wrote, "I'm committed to working alongside our parents and teachers to ensure GCISD students get the education they deserve by returning the focus of our curriculum and teaching to academics, rather than filling curriculum with divisive Critical Race Theory training." One commenter on Braun's Facebook post wrote, "History isn't supposed to be taught? I guess we shouldn't talk about the Civil War and World War 2 either. Just because you don't agree with something, doesn't mean it isn't true."
Texas is considering legislation banning Critical Race Theory, which is a concept that aims to understand the impact of racism and inequality in the U.S. by looking at how it plays a part in everyday life, per NBC News. Conservative state lawmakers in Texas are trying to pass two bills that would ban critical race theory in the classroom, which would affect how teachers can talk about race and racism to their students, per the Texas Tribune.
Chip and Joanna Gaines attend a church with a pastor who is anti-LGBTQ+ marriage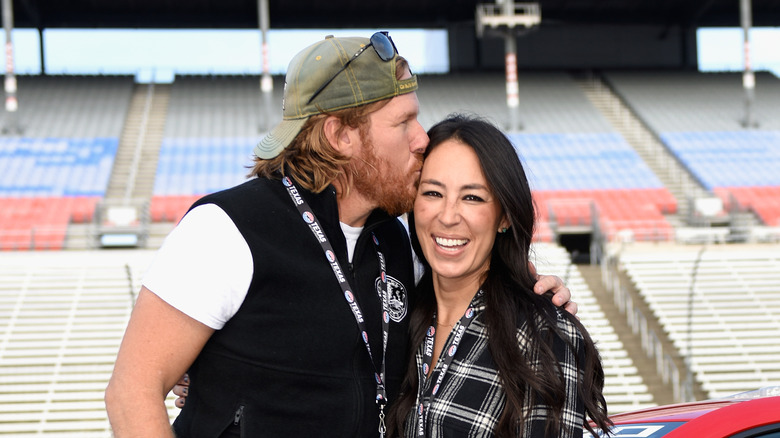 In 2016, a furor arose when it was revealed that Chip and Joanna Gaines, who are deeply religious, attended a church whose pastor says that anyone who defines marriage as anything but that of one between one man and one woman is wrong, USA Today reported in 2016. The pastor, Jimmy Seibert, called Chip and Joanna "dear friends." Seibert also released a video featuring the Gaineses where they discussed the role faith plays in their work.
The connection created a public relations problem for HGTV, which regularly features gay couples on a number of its highly-rated shows, including the popular "House Hunters" and "Property Brothers" franchises. The network scrambled to release a press release, saying (via USA Today), "We don't discriminate against members of the LGBT community in any of our shows. HGTV is proud to have a crystal clear, consistent record of including people from all walks of life in its series."
As USA Today noted at the time, the Gaines haven't explicitly shared their views on LGBTQ+ rights. Chip wrote a 2017 blog post encouraging people to treat each other "with dignity and with love," though he didn't share specifics about his and his wife's beliefs.
Chip Gaines tweeted his anti-abortion stance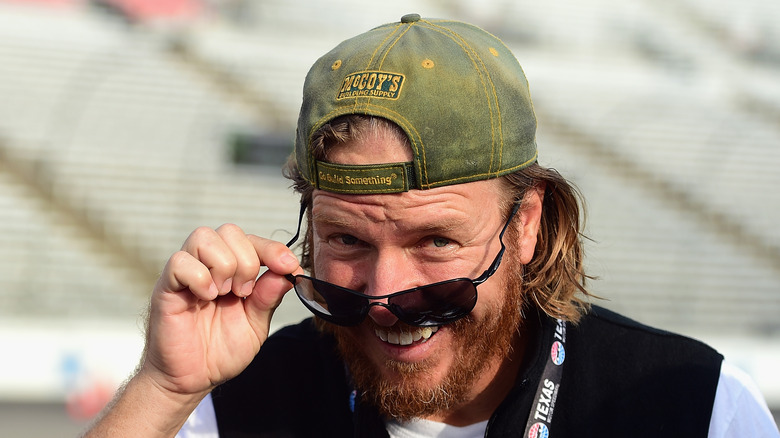 In November 2015, Chip Gaines responded to a Tweet from the account of Planned Parenthood that said: "Every child deserves the opportunity to live up to their God-given potential. @HillaryClinton #blacklivesmatter."
Chip Gaines quote-tweeted the message, writing, "100% of aborted babies do not! get this 'God given' opportunity." Gaines went on to thank his supporters who shared his POV, though some comments on the thread pointed out that many anti-abortion advocates don't support programs aimed at helping mothers and children after the babies are born.
One commenter wrote, "Your tweet prompts me to ask your position on birth control & GOP's agenda to make it harder to access? Fair question?" Chip replied rather ambiguously, saying, "fair question! I'm not for the GOP. I'm for life." When he was called out for not answering the question, he wrote, "I have no position on birth control or how "hard" it is to get … I do have a position on babies, & letting them live." Hmm.
Chip and Joanna Gaines haven't spoken much about racism and LGBTQ+ issues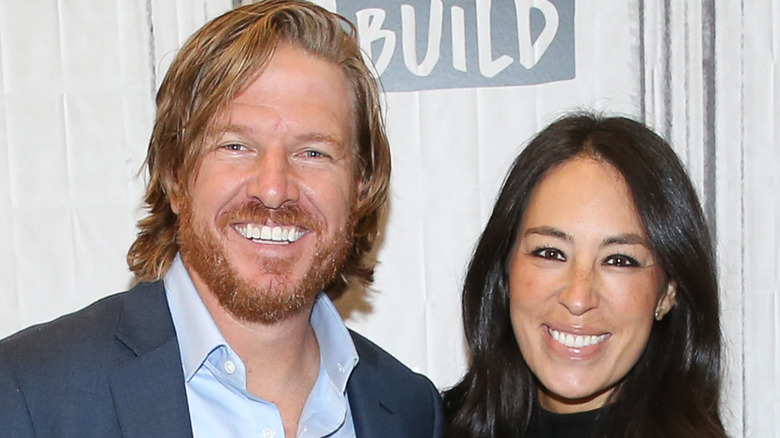 In a June 2021 interview with The Hollywood Reporter, Chip and Joanna Gaines responded to the controversies they've been tied to without actually apologizing or clarifying their stances on racism, LGBTQ+ marriage, conversion therapy, and access to birth control.
Joanna said, "Sometimes I'm like, 'Can I just make a statement?'" The Hollywood Reporter said she teared up while saying that. "The accusations that get thrown at you, like you're a racist or you don't like people in the LGBTQ community, that's the stuff that really eats my lunch — because it's so far from who we really are. That's the stuff that keeps me up."
Chip, meanwhile, said, "As an American white male, it's hard to be perfectly diverse." Last summer, Chip asked if he could appear on Emmanuel Acho's digital series "Uncomfortable Conversations With a Black Man." He appeared on the former NFL linebacker's show with Joanna and their children and spoke about "the disadvantages to raising their family to be color-blind in a society still dogged by racism," The Hollywood Reporter noted.
Joanna Gaines pointed out that she's a person of color, too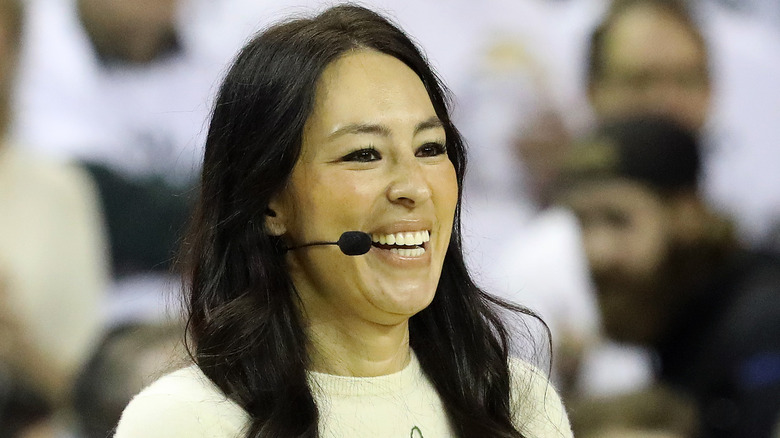 In a June 2021 interview with The Hollywood Reporter, Joanna Gaines pointed out that there has been increased violence against Asian Americans, and she is half-Asian. Her mother, Nan, emigrated to the United States from South Korea in 1972 and married a white man. Joanna grew up in Kansas and Texas; she and her mom were subjected to harassment in the U.S.
"My mom is so tough, but with one look or comment, I would just see her shut down," she said. "That's why she didn't know how to help me when I would come home and say, 'So-and-so called me this.' It was also happening to her. Growing up as half-Asian, half-Caucasian, I get what that feels like to not be accepted and to not be loved. That's the last thing I want anyone to ever feel."
Joanna went on to say, "It's like you're always going to make a lot of people mad, and you're always going to make a lot of people happy. I don't think as humans we're meant to carry that kind of weight."
Source: Read Full Article