'This Is Us': Alexandra Breckenridge Says Sophie Will Offer 'Support'
TL;DR:
Alexandra Breckenridge's Sophie is sticking around after her This Is Us return.
According to the actor, Sophie will offer support for the Pearsons.
The Pearsons' story ends in just three episodes — and they'll likely be emotional.
This Is Us Season 6 recently saw the return of Alexandra Breckenridge as Sophie Inman, with the show finally establishing her and Kevin Pearson (Justin Hartley) as endgame. There are only a few chapters of the NBC series left, but Breckenridge confirmed she'll be sticking around for them. According to the actor, Sophie will serve as a "support system" for the Pearson family moving forward.
Alexandra Breckenridge is sticking around for the rest of 'This Is Us'
This Is Us Season 6 Episode 14 marked the return of Sophie Inman, Kevin Pearson's ex-wife, who he never quite let go of after their divorce. He admits as much during "The Night Before the Wedding," after finding out that Sophie is no longer with her husband, Grant. The two rekindle their relationship, meshing old feelings with a new sense of character growth. And from the sound of it, Sophie and Kevin end up together in This Is Us' flash-forward sequences.
This won't be the last fans see of the pair either, according to the actor who plays Sophie. Alexandra Breckenridge confirmed her character will remain on This Is Us during a conversation with Glamour.
"There's only a few episodes left, but you'll see Kevin and Sophie together," she confirmed. "They continue to have a wonderful relationship because they were able to develop as their own fully formed humans before getting into a relationship."
The actor also shed some light on what role Sophie will play in the final chapters of the show. It seems she'll do more than grow back together with Kevin. She'll also prove an enormous help to the Pearson family as a whole.
Alexandra Breckenridge says Sophie will offer 'support' to the Pearsons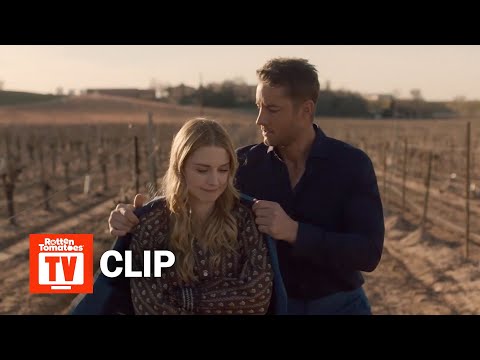 With Sophie and Kevin officially back together, Alexandra Breckenridge revealed what role her character will play during the remainder of This Is Us.
Breckenridge told E! News that Sophie will offer assistance to the Pearsons as Rebecca's (Mandy Moore) condition worsens. That will no doubt be heartbreaking to watch, but it's a comfort that the characters can count on her during this difficult time.
"As Rebecca starts to decline more and more [because of Alzheimer's], Sophie really becomes a support system for Kevin and the family while they're going through this decline," Breckenridge said. "I can't tell you totally what happens, but we do know that that's what's going on."
'This Is Us' concludes in just 3 more episodes
Alexandra Breckenridge may be keeping quiet about what comes next on This Is Us, but fans will know how the Pearsons' story ends sooner rather than later. After all, there are just three episodes left in the NBC series. And if the first five seasons are anything to judge by, it's likely to come to an emotional ending.
Thankfully, storylines like Sophie and Kevin's at least offer some hope. It's nice to know some happy endings are possible, even if the characters are facing tragedy.
New episodes of This Is Us air on NBC on Tuesdays at 9 p.m. EST.
Source: Read Full Article