'Unbreakable Kimmy Schmidt': Why 'Harry Potter' Fans Are So Excited
If you thought the Bandersnatch episode of Black Mirror would set a new precedent for streaming shows, you're more than right. The first recipient of this influence will now be Unbreakable Kimmy Schmidt, proving interactive streaming can possibly work for comedies.
Being billed as a "movie," this UKS special attracted some major league talent like semi-regular Jon Hamm and guest star Daniel Radcliffe. Intended as a standalone special after the recent series end, many fans are becoming intrigued at the prospect of seeing Radcliffe in something innovative.
Harry Potter fans will likely up the ratings, but it may be a pivotal point in how interactive TV technology works in more than just dramas.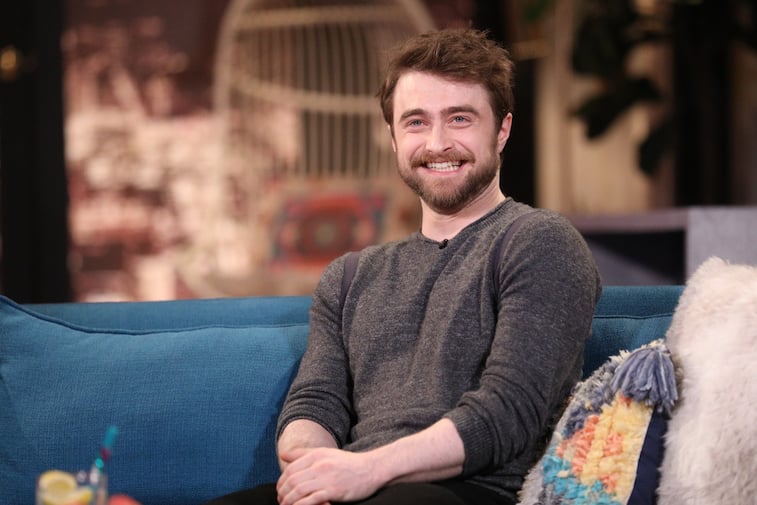 Will there be 'Harry Potter' references in this 'Kimmy Schmidt' movie?
It's not known yet what Daniel Radcliffe will be doing in this UKS interactive special, though E! Online reported he'll possibly play a pivotal role as Kimmy's new romantic interest. Whether this means Radcliffe will be playing a character or himself isn't known yet, despite some marketing showing him playing someone named "Frederick."
Those of you who watched UKS from beginning to end know the show did use real celebrities in cameos from time to time as many sitcoms do. Only Jon Hamm won't be playing himself and instead returning as devious Rev. Richard Wayne Gary Wayne who imprisoned Kimmy and her friends for 15 years as part of a cult.
What fans want to know is what Kimmy's destiny is going to be beyond becoming a successful author as we saw her become at the end of the series run.
All the main characters ultimately went on to achieve their showbiz dreams, no doubt making some fans wonder why the show needs an interactive epilogue.
Breaking the mold for interactive comedies
As we saw with the Bandersnatch episode of Black Mirror, interactivity doesn't always guarantee complete story success. After the mixed reviews of the aforementioned interactive episode, it makes us ponder if this new entertainment process is just a gimmick.
So far, we haven't seen this done for a comedy show. The possibilities of it working for a comedy are greater since it allows for fun outcomes that don't have to play up logic. While Kimmy Schmidt usually stayed within the confines of reality, it also played up the absurd at times, making the multiple outcomes scenario potentially a goldmine for comedic situations.
In a drama like Bandersnatch, many critics thought the interactive process was more fun than the story itself, arguably negating the purpose in the first place.
One thing for sure is Kimmy Schmidt had good writing, meaning we can count on real interactive storytelling.
Will Radcliffe factor into the multiple outcomes for Kimmy?
Should Radcliffe become a romantic interest for Kimmy, fans will likely see him in all the multiple reality outcomes available. He may be the central figure in how Kimmy Schmidt ultimately ties up, hopefully with more than a few ironic endings or corners turned.
Harry Potter fans are also likely hoping one of the interactive outcomes will have some kind of reference to the iconic wizard. It almost makes us wonder if we'll see a Harry Potter media project someday utilizing the original cast with interactive elements.
Perhaps Radcliffe will be given a lot of credit for helping to advance interactive programming in a more entertaining way through this UKS "episode." Interactive entertainment is only as good as the writing and the performances of the actors involved.
Going from there to using interactivity in other shows is another thing. Using interactivity in a reality show could mean viewers ending things earlier than producers planned.
(No alternate endings available for this piece.)
Source: Read Full Article