'Vanderpump Rules': Peter Madrigal Saved This Bravoleb's Day (and Her Event)
Heather Marianna from Bravo's short-lived series, Tour Group recently dished about the time Peter Madrigal from Vanderpump Rules saved her event at the last minute when she didn't have a bartender.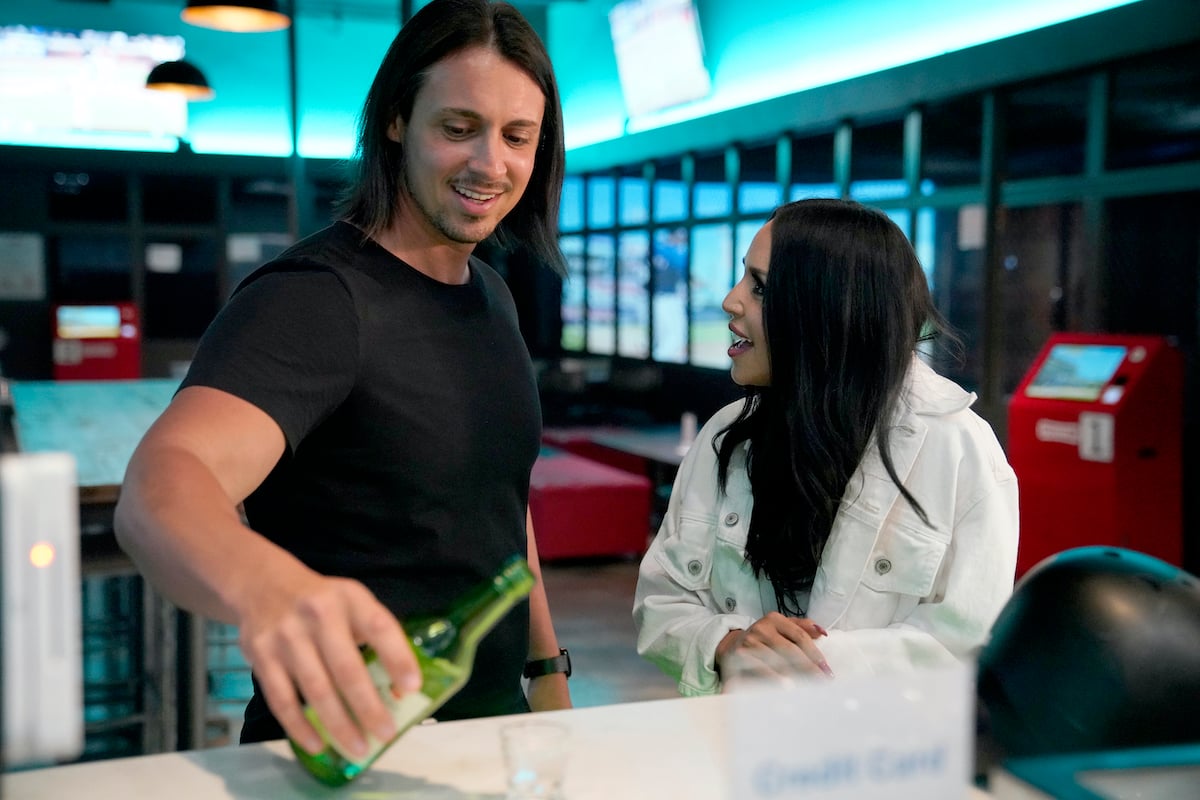 Marianna says she knows Lisa Vanderpump and her daughter Pandora. "I started doing stuff for their dog foundation sponsoring that for their gala and just all kind of went from there," Marianna said on the Behind the Velvet Rope with David Yontef podcast.
But she recalled how she was throwing an event and had a bartender booked in advance. "So literally in the morning, the bartender cancels of the event," she said. "So guess who came and stayed the day with me? He's such a nice guy. Peter! From SUR and Vanderpump Rules!"
Peter Madrigal saved the day
Not only did Madrigal step in at the last minute, but he also refused to charge Marianna anything for bartending. "He came and bartended," she exclaimed. "He didn't even want me to pay him. Of course, I did because I didn't feel right about that. But he went to the store and got everything we needed to finish the bar. Like the guy is so nice!"
Marianna didn't intend to have Madrigal behind the bar since he's a cast member on the series and manages SUR. She reached out to him to see if he knew anyone who could step in at the last minute. "I just messaged him and I was like, do you know any bartenders?" she said. "And then he called me and he was like, I called a couple of people. He's like, and then I could hear him on the phone."
"He was like, Oh, you know what? I'm just going to come do it for you. And I'm like, are you serious? Like, I literally wanted to cry because it was like, everything was going f**king bat sh*t, you know, behind the scenes!"
The event was falling apart until Peter Madrigal came to her rescue
Marianna said it was more than losing the bartender that was stressful. "Like I had this b*tch go nuts on me the night before I had to ban her ass, I had to hire security," she added. "It was like so much sh*t, so much sh*t behind the scenes. And I was like, now I don't have a bartender. I don't even know what f**king drinks we are making because the bartender who created the drinks isn't showing up."
"He was the coolest guy," she said about Madrigal. "And then after the event, we ordered a bunch of SUGARFISH boxes. Stacks of boxes and I said, thank you. He went home. It was, he's such a great guy. Like he saved the day for sure."
Madrigal previously told Showbiz Cheat Sheet how he stayed out of the drama on the show. "Lisa told me a few times, 'Peter you're the manager. Don't get involved. You tell them what to do,'" Madrigal recalled. "'You be a hard ass and don't get involved in the petty bulls**t.'" 
Source: Read Full Article