What Does Ant Anstead Think About Tarek El Moussa?
It's safe to say that Ant Anstead has an extended, "modern" family, as he described in a September interview with People. Those who are familiar with the TV host and presenter know that Ant has a convoluted web of relationships involving romantic interests and children, including having two children with his first wife, per People. Fans of the "Celebrity IOU: Joyride" host know he was also married to HGTV star Christina Haack, with whom he had one child. Christina, who was married to her "Flip or Flop" co-star Tarek El Moussa for almost 10 years (reported ET Online), had two children of her own from that previous marriage. Now, Ant is dating Renée Zellweger, and Christina has moved on with Joshua Hall. Tarek has also found love again, proposing to "Selling Sunset" star Heather Rae Young.
With all these varying relationships — and with children involved — Ant, Christina, Tarek, and Heather have formed a solid co-parenting system. As reported by People, Ant co-parented Tarek's and Christina's two children "while he was married to and lived with" Christina, and Heather also views herself as those children's co-parent, describing herself as a "bonus mom." But now that Christina and Ant are no longer married, it makes sense that the relationships between them all would change. 
However, how things have changed may surprise fans. Keep scrolling to find out just what Ant Anstead thinks about Tarek El Moussa.
Ant Anstead thinks of Tarek El Moussa as family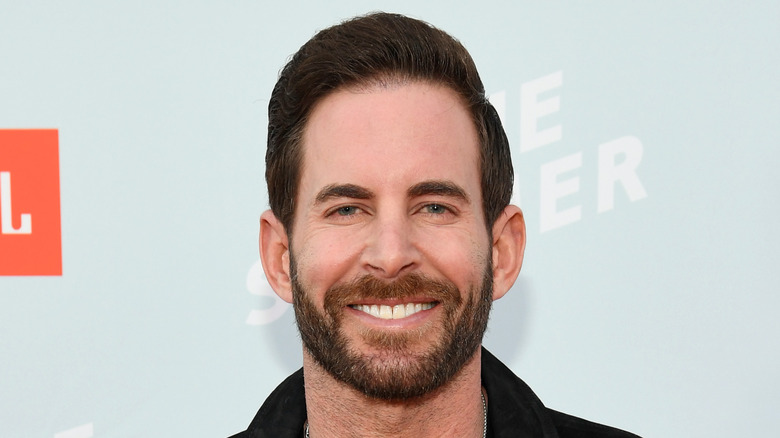 Even though Ant Anstead is no longer married to Tarek El Moussa's ex-wife, Christina Haack, the two men still have a close relationship. People reports that Ant "he still considers El Moussa and [his fiancee Heather Rae] Young like family, because of their connection through kids." Although the TV host is no longer connected to Christina officially, he told the publication that he still thought of Tarek and Christina's two children "as his stepchildren," People reported.
Ant also explained to People that he's a "big supporter of modern-day parenting" and "of modern families." He stated he thought it was necessary to have a healthy relationship with his "blended family" and mentioned that he considered Tarek and Heather part of that family.
Tarek and Ant seem to enjoy friendly camaraderie. The two often comment on each other's social media posts, per People, and they even support each other at in-person events. Tarek and Heather attended a gala that Ant was involved in, something he seemed happy about. He also indicated that he would extend the same courtesy to them. "To treat them in any other way would be dishonorable," he said to People. "I'm really proud of how we all kind of manage that modern blend."
Tarek El Moussa and Christina Haack keep things professional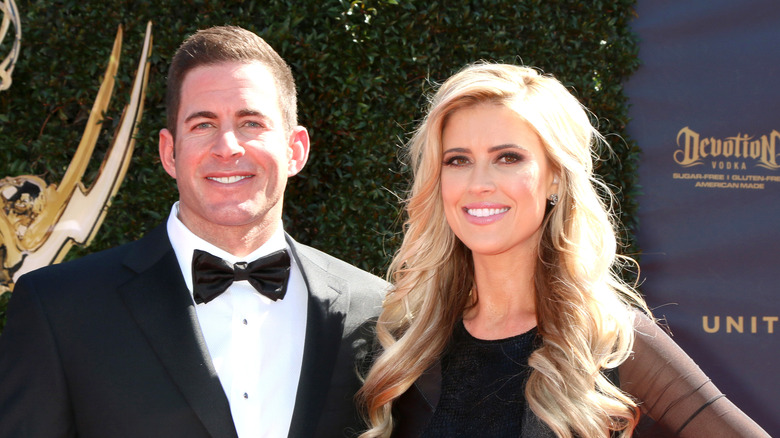 While Ant Anstead has nothing but positive things to say about Tarek El Moussa, the "Flip or Flop" co-host has been more mum when talking about his ex. In an October 2020 interview with E! News, Tarek simply said, "I prefer just to stay out of it," when asked about Ant's split from Christina Haack.
Still, it sounds like Tarek wishes Christina the best in her love life. In January, Tarek talked to Us Weekly about how his ex and co-star was holding up amid her divorce from Ant. "She's doing pretty good," Tarek said to the outlet. "You know, we don't talk too much personal stuff, but based on what I know, she's doing great."
In July, it was reported that Christina is dating Joshua Hall, and she hasn't stopped gushing about the relationship on social media. Tarek also told ET Online that month that he'd met Hall "a few times," so it sounds like the blended family situation Ant described has truly come full circle.
Source: Read Full Article