'Yellowstone': What Happened to John Dutton's Oldest Son Lee and Why Is He Missing From Family Photos?
ARTICLE HIGHLIGHTS
Lee Dutton didn't survive the Yellowstone pilot.
Dave Annable knew his time on the series would be short-lived.
Yellowstone fans share their missing Lee Dutton theories.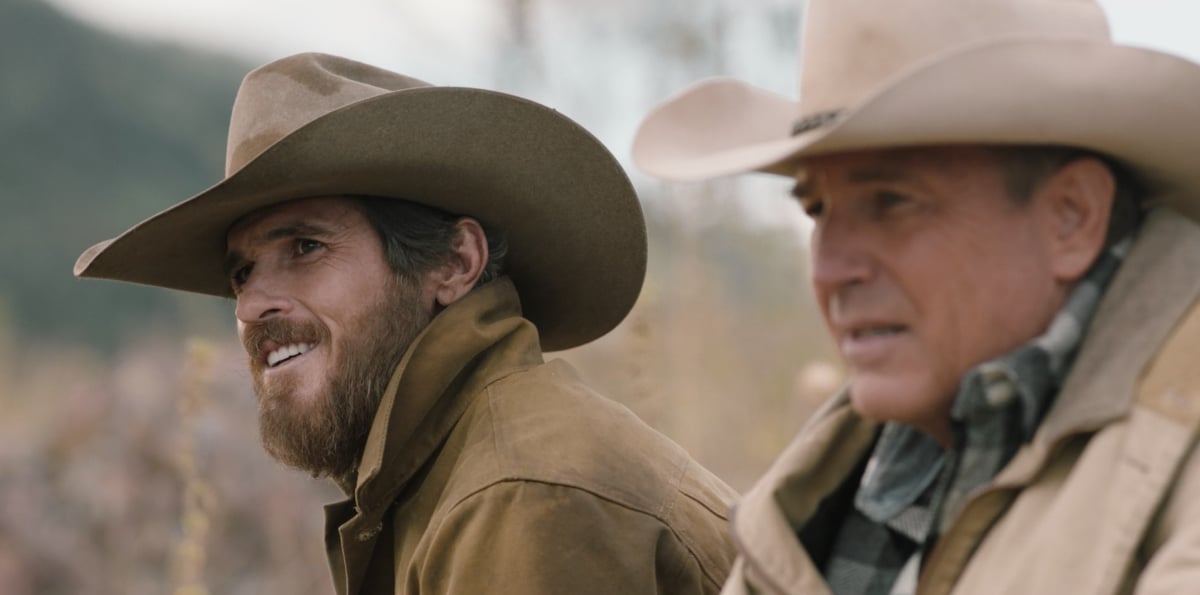 Yellowstone tells the story of the Duttons and their beloved ranch, which has been in the family for generations. After nearly four seasons, fans are quite familiar with John Dutton (Kevin Costner) and his children — Beth (Kelly Reilly), Jamie (Wes Bentley), and Kayce (Luke Grimes). But what about John's oldest son Lee (Dave Annable)? What happened to him, and why is he left out of the family photos?
Lee Dutton didn't survive the 'Yellowstone' pilot
So much has happened in Yellowstone's first few seasons that it's easy to forget John Dutton had four children in the series pilot. His oldest son Lee was his favorite, and he was the heir to the family business.
But when Lee attempted to rescue the family's stolen cattle from Broken Rock Reservation in the very first episode, he was shockingly killed off the series.
https://www.instagram.com/p/ByYTOVnAC4_/
After the Yellowstone pilot, there have been just a handful of references to Lee. However, there's been some speculation that Lee's story isn't over just yet. Could it be possible that fans will see more of the character in flashbacks?
Dave Annable knew his time on the series would be short-lived
Actor Dave Annable was cast to play Lee Dutton in the Yellowstone pilot. He told The Hollywood Reporter that he knew his time on the neo-western would be brief, but he was happy to get the opportunity to work with creator Taylor Sheridan and star Kevin Costner.
"I knew my character was going to die right away and I was OK with that. But as we were shooting and practicing and I was at cowboy camp and learned to ride horses and we were in Montana, I thought, there is no way I want to die on this show," Annable admitted.
"It was just one of the best life experiences that I've ever had. And to have that on such a high-level project was really special."
Lee Dutton died on Dave Annable's second day of work on 'Yellowstone'
Annable revealed that on his second day on the Yellowstone set, his character died. However, he says that the experience of shooting the scene with Costner was "awesome."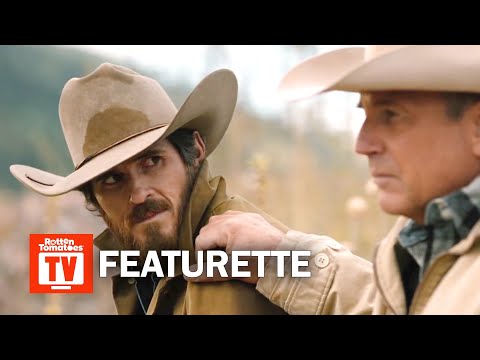 "I was laying in Kevin Costner's groin, and he was like petting my hair and giving me kisses on my forehead and [I was] hearing this beautiful performance….I was so starstruck. It was really so awesome," Annable revealed.
Why is Lee Dutton missing from family photos?
Despite John Dutton having four children, one observant Yellowstone fan in the Reddit community pointed out a major plot hole. They drew attention to the fact that in the Dutton family photos — even the ones that feature their late mother Evelyn (Gretchen Mol) — there are only three kids in the pics instead of four.
What's more, in the flashback scenes to Jamie, Beth, and Kayce's childhood, a young Lee (Kip Denton) rarely appears. With Sheridan being such a sharp writer and director, it seems a bit sloppy that this detail has been overlooked. Could Lee's absence be on purpose? Is there more to the story that fans don't know yet?
'Yellowstone' fans share their missing Lee Dutton theories
Lee was a bit older than his three younger siblings, and fans have a few theories about why he isn't part of the family pics. One Reddit user suggested that Lee was away at school when the photos were taken. Another posted that he was the one behind the camera. And a third theorized that Annable wasn't around long enough for production to take family photos for the set.
In October 2020 — when production on Yellowstone season 4 was underway in Montana — Annable sparked fan speculation that Lee Dutton would show up in a flashback. An Instagram post featured the actor dressed for winter and getting a COVID test. But it was his caption that had fans talking.
https://www.instagram.com/p/CG7u0vzAUv-/
"Back to work baby!!! Hint: It's cold here. Another hint: The beard is staying 🤠😉," Annable wrote.
Could his cowboy hat emoji be a hint that Lee Dutton will show up at the end of Yellowstone season 4? Fans will find out when the final two episodes of the season air on the Paramount Network on Sunday, December 26, 2021, and Sunday, January 2, 2022.
The first three seasons of Yellowstone are available on Peacock.
Source: Read Full Article